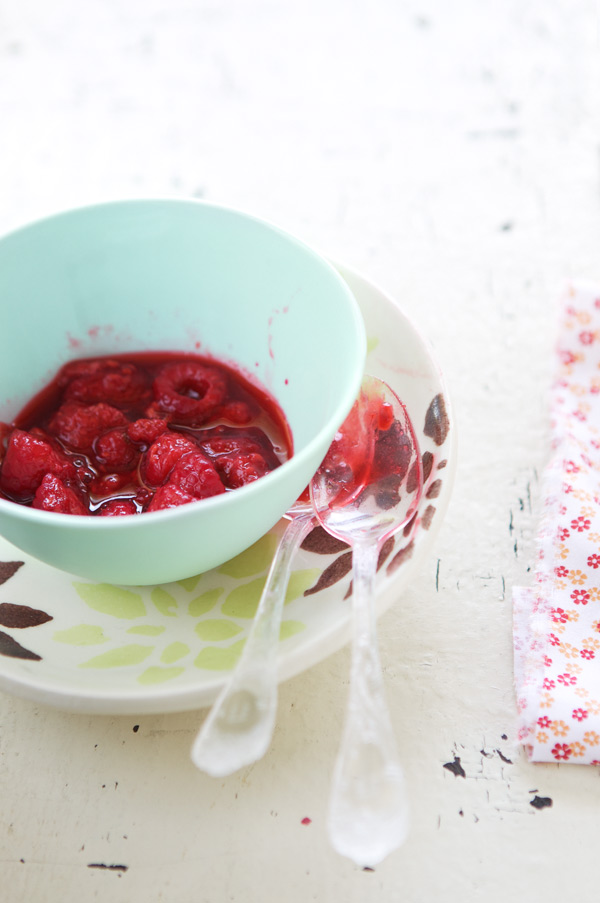 Compotée de framboises
I've been baking a lot of savory tarts over the last few days. Tomato. Zucchini. With lots of mixed fresh herbs from the garden. It's the kind of food I've grown up eating at this time of year. It's amongst the every-day foods I enjoy preparing the most.
So I've had leftovers of crust, Lulu's favorite.
Lulu is amazingly skilled at noticing where I leave my tarts to cool. If I don't pay attention, I find my tart standing where I've Ieft it a few minutes before, but minus la croûte–the edge.
I am not blaming her. I love the crunchy part of a crust. Especially when it tastes rustic and not too sweet. Like these tartlets.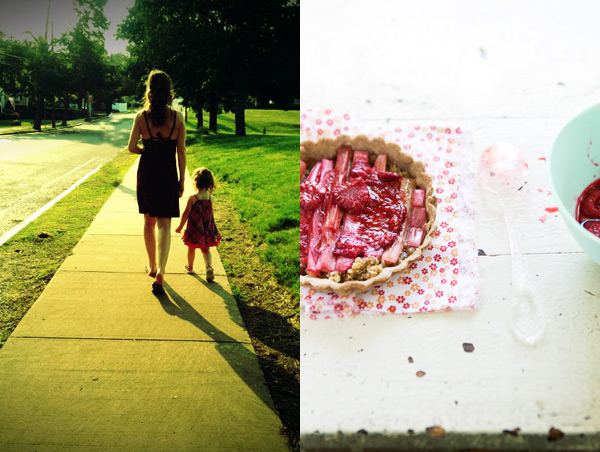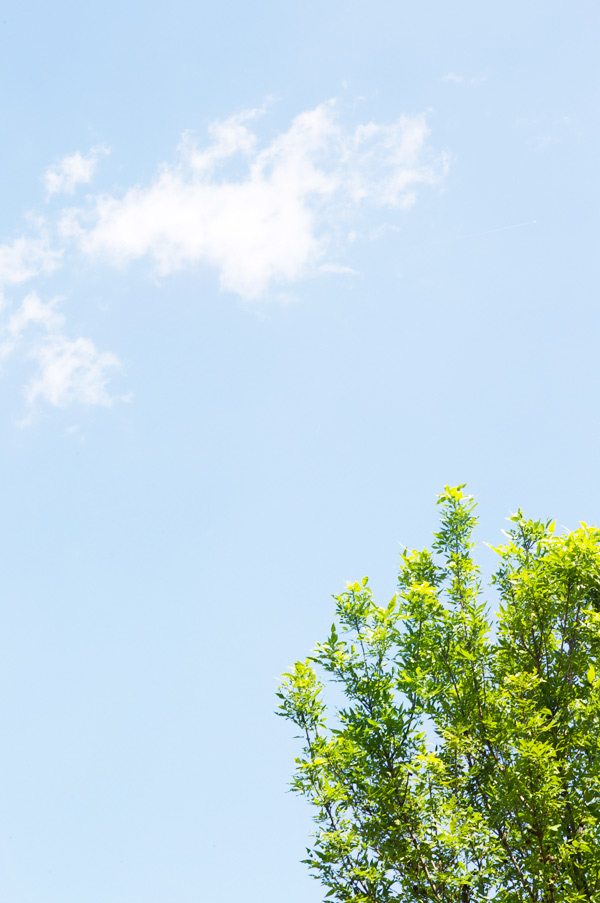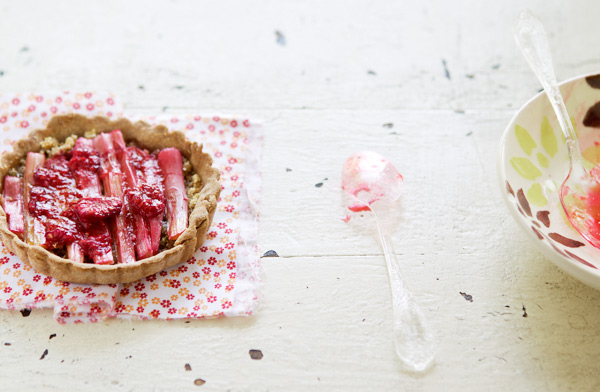 Today, after we returned from the park down the road from us, I asked Lulu what she'd like to eat for a snack.
"Tarte!" she exclaimed enthusiastically.
Her words put a smile on my face. I knew that what she actually meant was la croûte. Ma petite coquine ! (My cheeky one!)
So I decided to use the leftovers I had from the crusts made during the week and I baked zucchini tartlets for her lunch the next day, and rhubarb and raspberry tartlets for our dinner.
We loved the messy look of the tartlets. Their zesty taste.
She loved the croûte.
As expected.
Of course!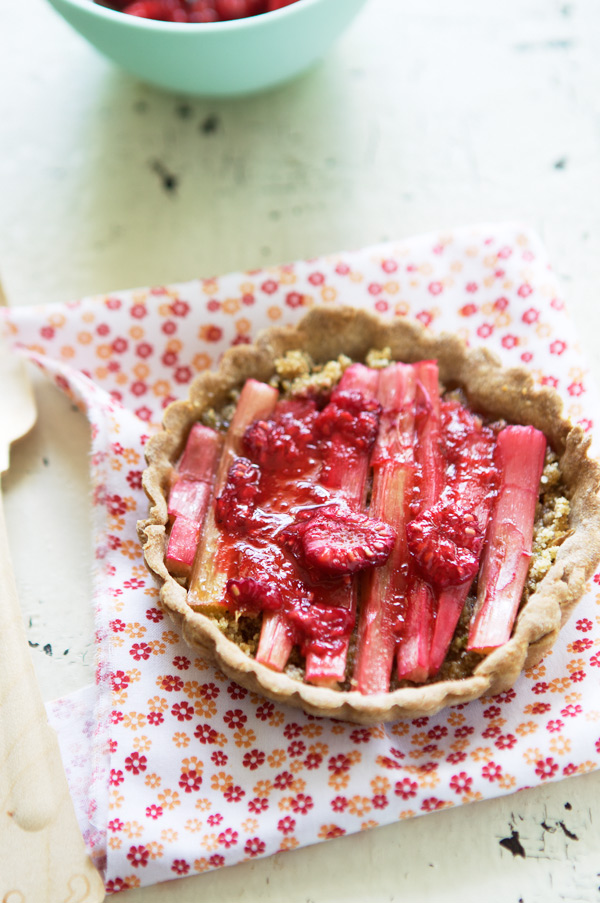 Rustic rhubarb and raspberry tartlets with ginger and lime
Rustic rhubarb and raspberry tartlets with ginger and lime
For four 4.5-inch tartlets
You need:
Brown rice, teff and millet crust (see recipe here)
2 long sticks of rhubarb, cut in small sticks fitting the tartlet molds
About 10 raspberries, sliced in halves
1/4 cup + 2 tablespoons desmerado sugar
Small piece of ginger finely grated
Zest of 1 lime finely grated
1/4 cup + 2 tablespoons almond meal
Steps:
Preheat the oven to 400 F and garnish the molds with the crust. Make small holes with a fork at the bottom and set aside in the fridge.
In a small bowl, combine 1/4 cup +1 tablespoon sugar, the ginger and lime zest and the almond meal. Mix well.
Divide this mixture between the tartlets and top with the rhubarb, adding two raspberries on each tartlet. Sprinkle the rest of the sugar.
Bake the tartlets for 20 minutes. If you want, top the tartlets with extra stewed raspberries, for added juice and deliciousness. This is what we did.