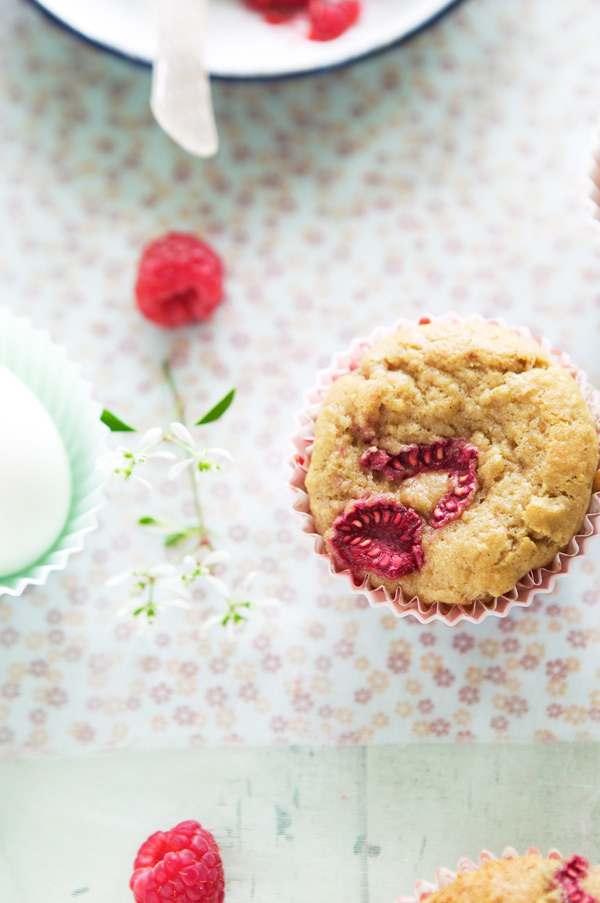 Rhubarb, raspberry millet and almond muffins
It typically starts with eggs. Large beautiful eggs.
I take a couple out of the fridge, often three, along with a stick of butter, and I place the ingredients in a wide bowl at one end of the counter top. Then, I daydream of what I'd like to bake, what flours I'd like to use, paying attention to what produce is growing in the garden, and what I have handy.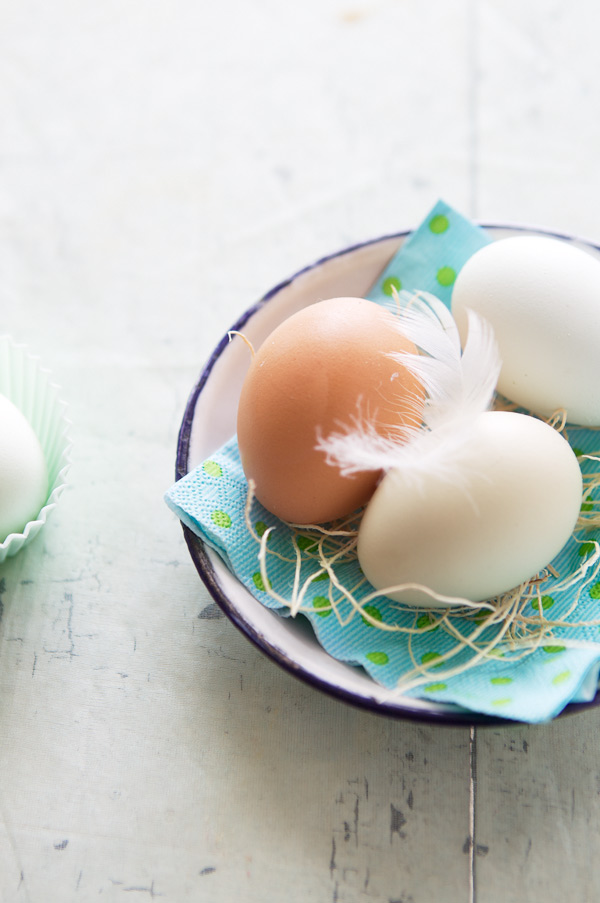 If it's sunny, fruit will most likely end up in my baking. It's a given. In May and June, this often implies that I will use berries—des fruits rouges as they are referred to in French.
Cherries, strawberries, raspberries, and rhubarb are favorites.
I grew up with an abundance of rhubarb. My mother and grand-mothers each kept a plant in their gardens, and since rhubarb does really well in colder climates, theirs were always happy, spreading large and healthy.
Rhubarb does well in New England too.
I was keen to bake many things when I returned in my kitchen to cook. I was impatient to work flour and sugar and eggs again. It felt as if I was going to rediscover something fresh.
Hence when a few days ago, Lulu and I decided to go to the farm to catch up with events that had happened while I was not able to visit, I decided to bake muffins with the springy flavor of rhubarb and raspberries in them. The weather was a little cooler suddenly again, so I knew we'd enjoy muffins on our way back home.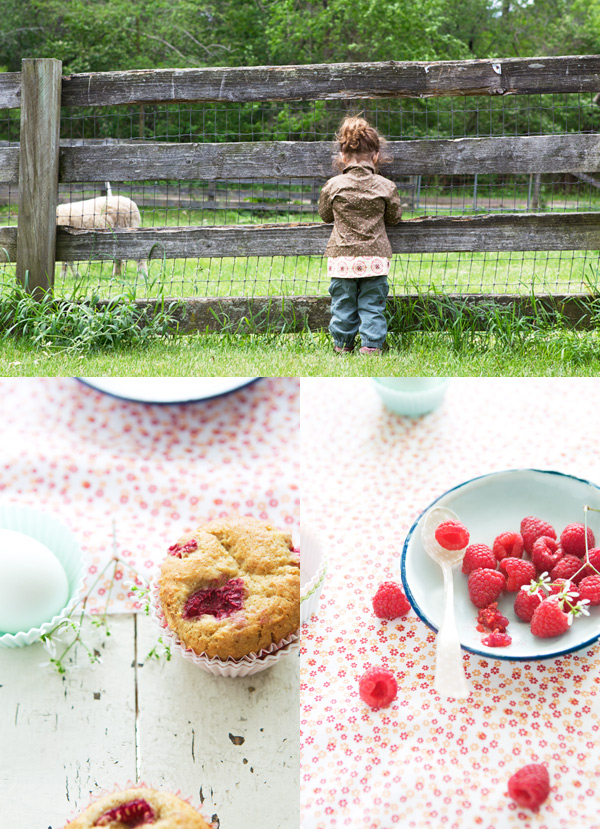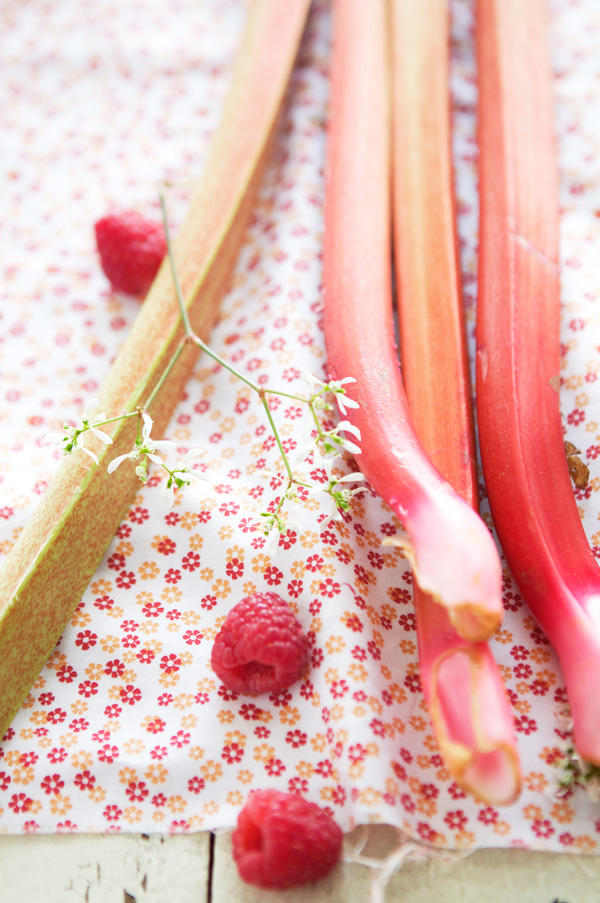 I had already baked muffins like these before. Once before I became sick. Then I baked a batch when our friends K. and D. came for dinner as they were getting ready to move to NC. So sadly for us. So sadly for Lulu and R. their daughter. Those two really love each other!
"Take some with you home," I had said to K. as the three of them were standing by the door step before leaving. "You'll enjoy them for breakfast tomorrow morning."
I was keen to know what K. and D. were going to think. If they were going to love them as we had.
The next day, K. sent me a note. "So yummy!" it read. "We ate them while watching Charlie and Lola with R.!"
I knew K. meant what she wrote. She is that kind of person. She is also one that gives a ton through homemade food.
She didn't know it then but her words meant terribly to me.
So I made the same muffins again before leaving for the farm.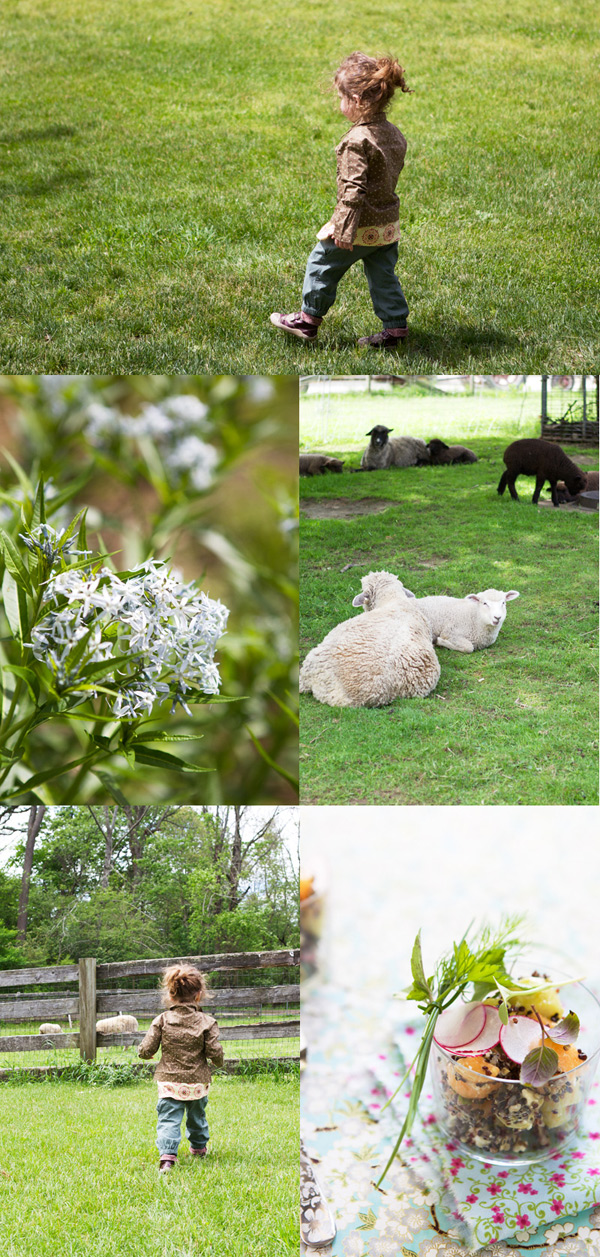 After running silly after the sheep, goat and chicken, and then visiting the newborn piglets, Lulu and I returned home hungry.
We were so glad to find salad and muffins for lunch.
Our potato salad and the muffins tasted like spring. June. The rhubarb in my grandmother's garden. And the lovely times we've spent with K. and D. around beautiful food.
All mattered a ton.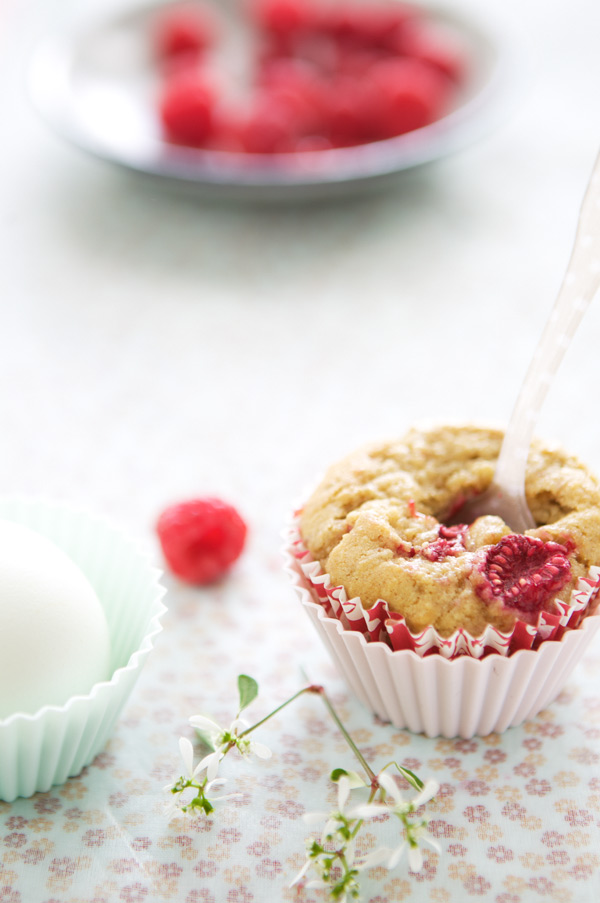 Rhubarb and raspberry muffins with buttermilk and cinnamon

(For 12 to 14 muffins)
For the rhubarb compote:
10.5 oz (300 g) finely diced rhubarb
1/2 cup (3.5 oz; 100 g) blond cane sugar
Steps:
Place the rhubarb in a pot with the sugar. Stir and stew on low heat, until soft. Purée and set aside 1/2 cup (4.5 oz; 130 g) (keep the rest for another preparation (such as adding the rhubarb to yogurt).
For the muffins:
2/3 cup (3 oz; 90 g) millet flour
1/2 cup (2 oz; 60 g) almond meal
1/3 cup (1.5 oz; 40 g) sweet rice flour
1/3 cup (1.5 oz; 40 g) amaranth flour
1 teaspoon baking powder
1/2 teaspoon baking soda
1 teaspoon ground cinnamon
1 tablespoon pure vanilla extract
2 large eggs
1/2 cup (3.5 oz; 100 g) blond cane sugar
7 tablespoons (3 oz; 90 g) unsalted butter, melted
1/2 cup buttermilk or 1/2 cup (4 1/4 oz; 120 g) plain yogurt
1/2 cup finely diced rhubarb
3.5 oz (100 g) sliced raspberries
Steps:
Preheat the oven to 350 F and have the muffin cases ready.
In a bowl, combine the flours, almond meal, baking powder, baking soda and cinnamon. Beat the eggs with the sugar until light.
Stir in the butter, vanilla and buttermilk (or plain yogurt).
Add the stewed rhubarb compote and the dry ingredients.
Fold in the diced rhubarb and raspberries.
Fill the muffin cases and cook the muffins for 25 minutes or so, or until cooked when pierced with a knife. Remove from the oven and let cool.