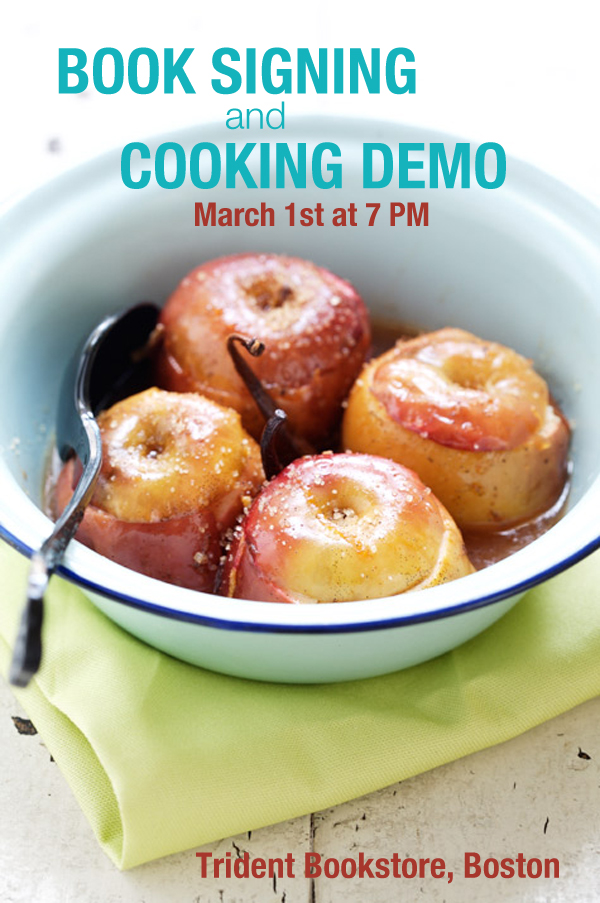 Sorry everyone for not being around much. I've been really busy over the past month. I also recently traveled to Vermont (instant love) and then Montreal with Lulu and P. I hope to have pictures, recipes and stories about this adventure soon.
In the meantime, I wanted to share my upcoming book event with you. On Thursday March 1st, I will be at Trident Bookstore in Boston for a cooking demonstration and book signing.
If you are around or live nearby, come and say hello. I'd love to discover your real faces!
A bientôt,
Trident Booksellers & Cafe
338 Newbury Street
Boston, MA 02115
(617) 267-8688