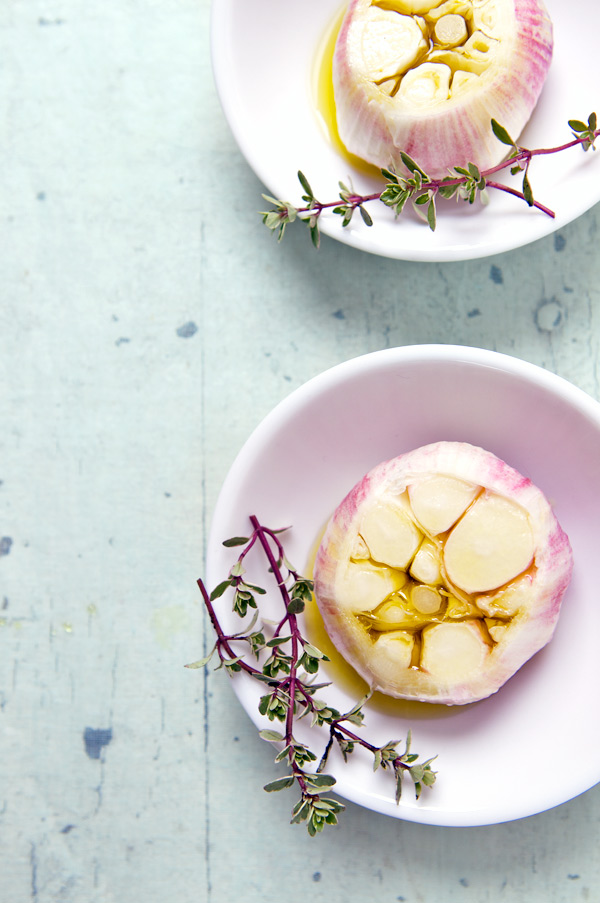 Spring garlic
At first, I didn't know whether it would be making sense that I tell you about the last few weeks.
But then, the more I thought about it, the more I knew it would be a good idea.
Yes.
The past weeks have been hard. I've been very ill. Like I've never been before.
A nasty virus that confused everyone suddenly hit me. It was a virus that made everyone believe it was something else; it was one that gave me such high fevers–I rarely have fever, on top–that one night, I ended up in the emergency room. And again the week that followed.
I lost weight. I lost my appetite. And while I was lying in bed, what was happening had me thinking. And realize even more what matters.
And what doesn't.
It's powerful.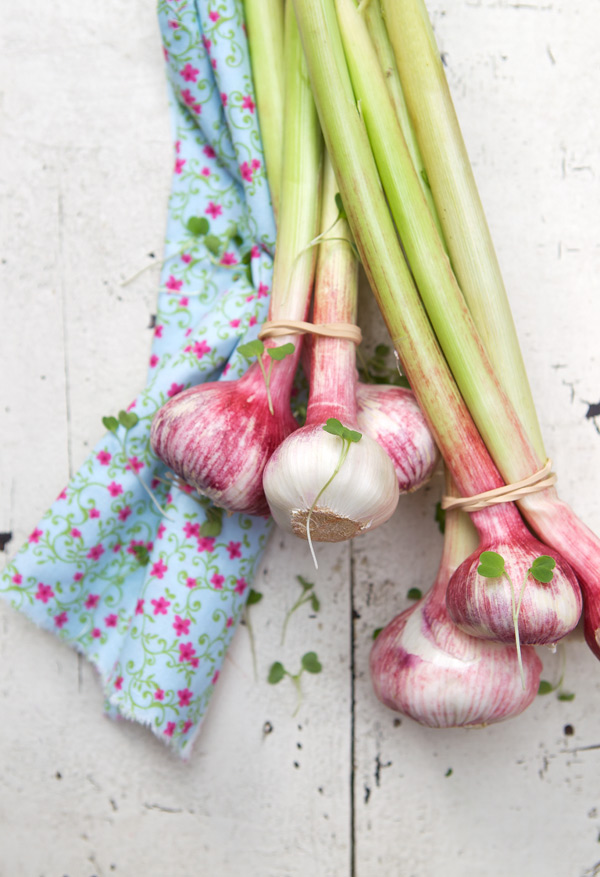 I kept wishing to be able to cook but I couldn't.
The day that followed our first visit to the ER, Alex, one of P.'s colleagues, asked if he could bring food. I felt so touched to see him come to the house by late afternoon with two large containers filled with homemade green lentil soup .
I loved Alex's soup. It was nourishing and warmed me to the soul. I wrote him to ask whether I could have his recipe. "I know it will help me to feel better," I kept telling myself. So I decided to pump my energy and cooked it one day for lunch when Patricia, my mother-in-law, came to help us.
"It's the first time you are cooking again," Patricia said when she saw me sorting lentils on the counter top.
She was right.
It felt good to be able to make food again. Alex's soup had inspired me.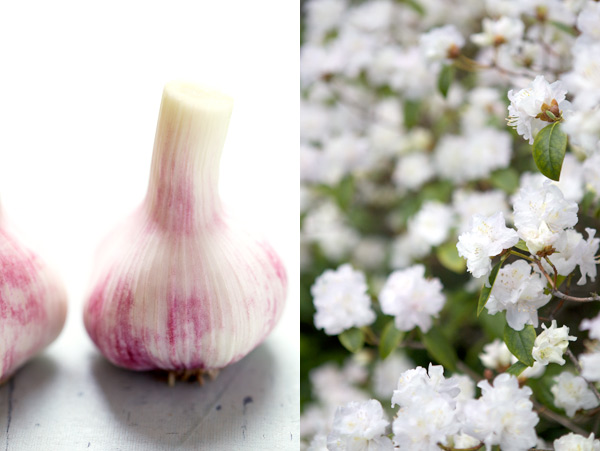 The doctors eventually gave me a diagnosis. I felt lucky because I would have hated not knowing what had happened. But I was anxious too.
"You need to keep the inflammation down," my PCP added when I met her to discuss my healing process.
"No gluten, no dairy and avoid sugar. Lots of ginger and garlic, and fish oil. You will have to be patient."
I was listening quietly.
And then I remembered my friend Kumi's story. The one she told me about once, when friends came to stay with her, and one of the guests did not like garlic.
"Do you realize?" she had exclaimed, looking annoyed. "How can I do this? Everything in my cooking starts with garlic!"
I had laughed. I would have felt just as she had.
Later that night, while I kept Kumi's story in my head, I remembered the beautiful heads of spring garlic I had purchased before I became sick. And I decided to roast them.
My body was craving it.
I wanted to feel better.
Heal.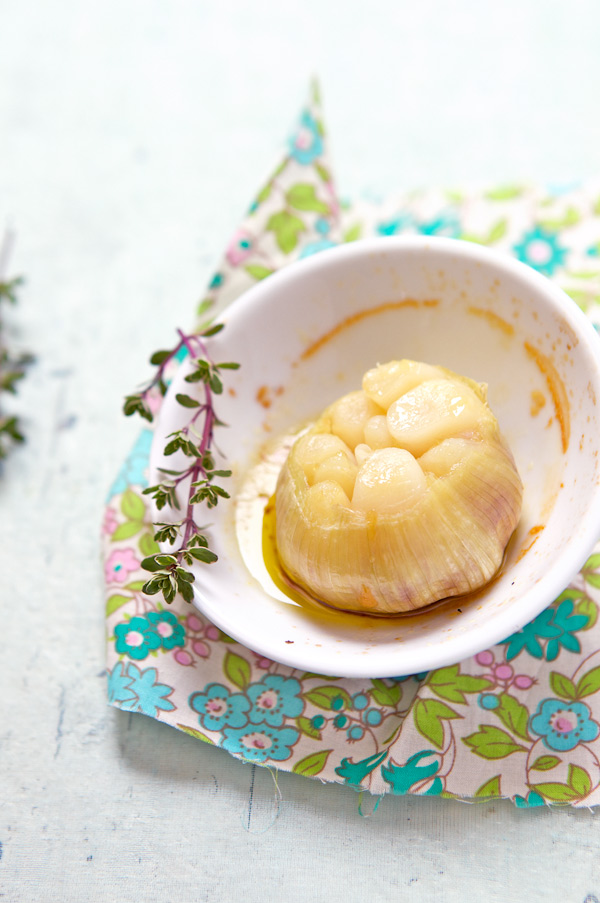 Roasted garlic

You need:
Heads of spring garlic
Olive oil
Bread or crackers, to serve
Steps:
Preheat the oven to 400°F and have a baking dish ready.
Peel the first layer around the heads of garlic and slice the top of each head to reveal the garlic cloves.
Place the garlic heads in the dish and drizzle each with olive oil.
Cover with a piece of foil paper and bake for 50 minutes, or until the cloves are soft when you press with your finger. Remove from the oven and allow to cool.
To eat, spread on bread, toast or crackers.
Le coin français
Têtes d'aïl cuites au four

Ingrédients :
Têtes d'aïl nouveau
Huile d'olive
Pain ou crackers, pour servir
Etapes :
Préchauffez le four à 200 C et préparez un plat allant au four.
Enlevez la première couche autour des têtes d'aïl et coupez une rondelle de manière à ce qu'on voit les gousses.
Mettez-les dans le plat et arrosez d'huile d'olive.
Couvrez d'une feuille d'aluminium et enfournez pendant environ 50 minutes, ou jusqu'à ce que les gousses soient tendres au toucher. Sortez du four et laissez refroidir.
Servez avec du pain, des toasts ou des crackers.