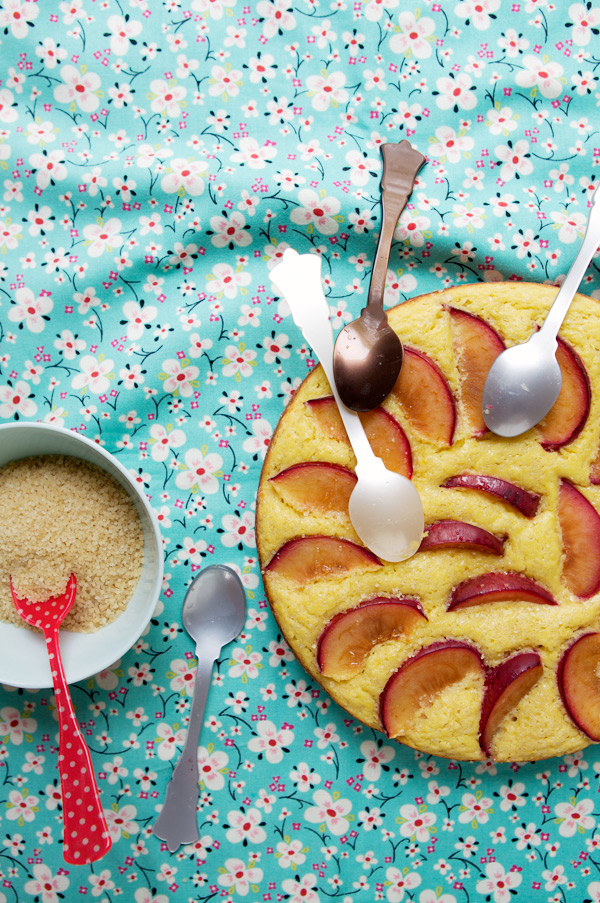 Plum and buttermilk cake*
*I made a gluten free version of the cake
I don't often do book reviews. It's not that I don't like it. Quite the contrary. I love cookbooks. As you'll probably have guessed….
Whenever I walk inside a bookstore, the travel and food sections are the ones where I spend long stretches of time. Typically, I find a spot in a corner where I sit on the floor and make myself comfortable. In front of me, there's a pile of cookbooks. With travel books. I flip through the pages in search of beautiful photographs of food and places to visit. I wish for inspiration. Most of the time, I find it. And I leave refreshed and energized with new ideas.
And dreams.
So happy!
So yes. To my regret, I don't talk a lot about the cookbooks I enjoy reading. Only because I am always short of time. Lulu, work–and life generally speaking–keep me too busy. Like all of us.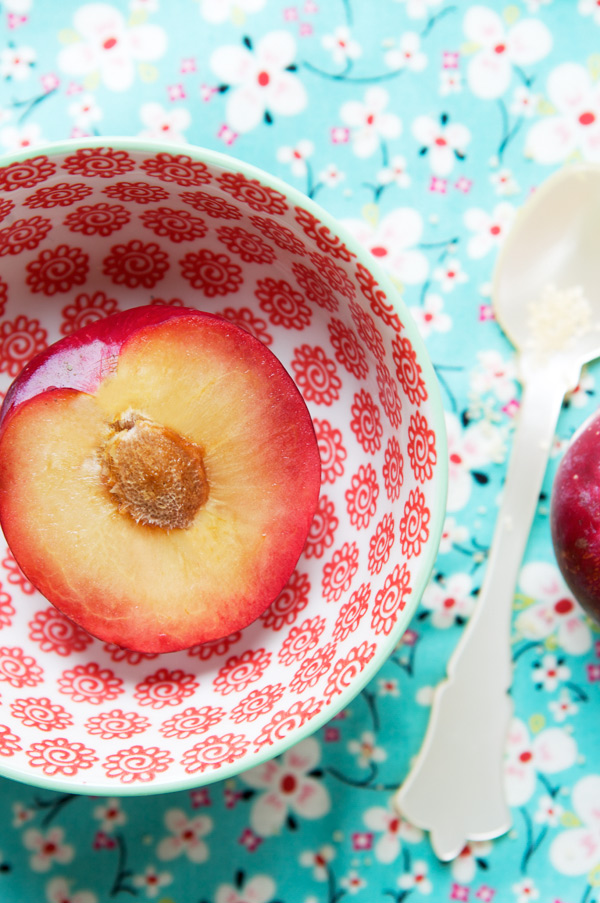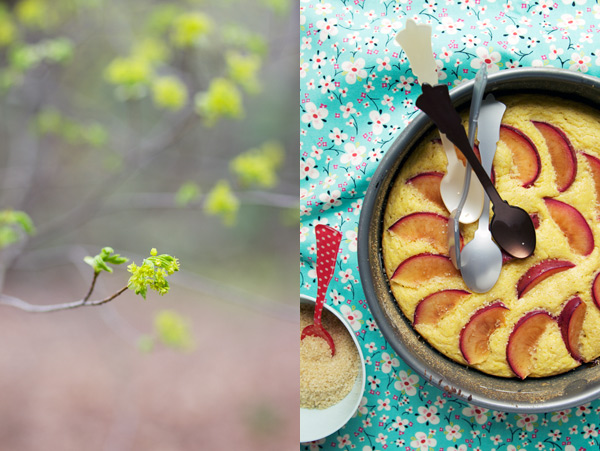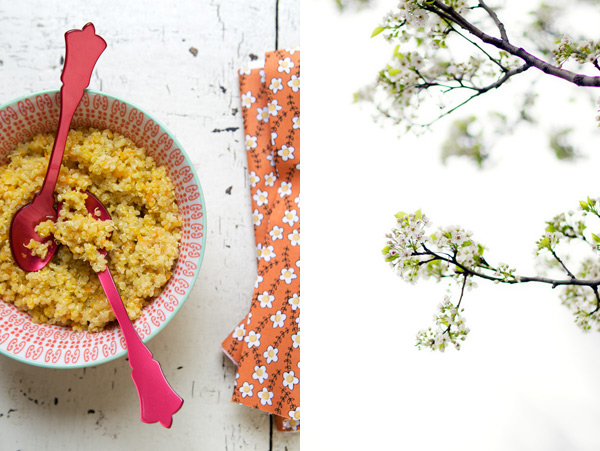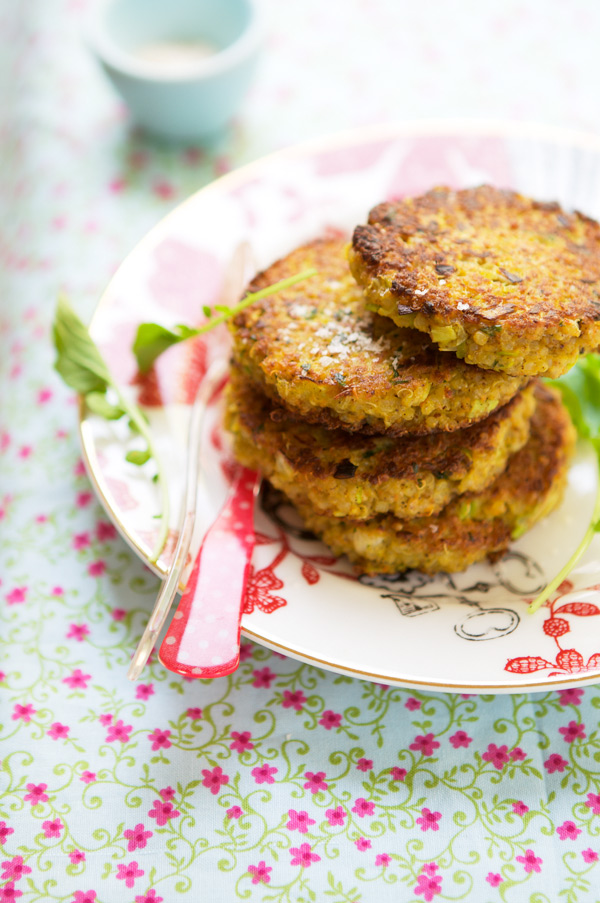 Quinoa galettes
But after I received a week ago my copy of Heidi's new cookbook, Super Natural Every Day, I decided that I'd take the opportunity to change this fact. The truth is that talking more about cookbooks has been on my to-do-list for a while. With this new beautiful book of hers, the timing was right. So I grabbed it.
Have you seen Heidi's book too? Read it? Cooked from it? Of course, right away, the photographs were what drew me in. Authentic. Real. They had me dream of traveling to the west coast. They had me dream of someone else's healthy food.
It's a nice feeling to experience, really.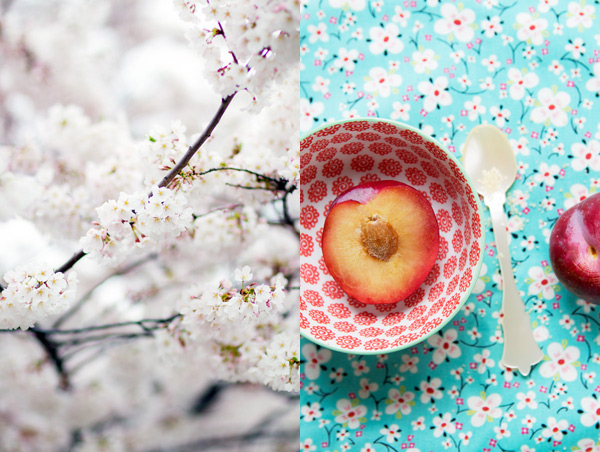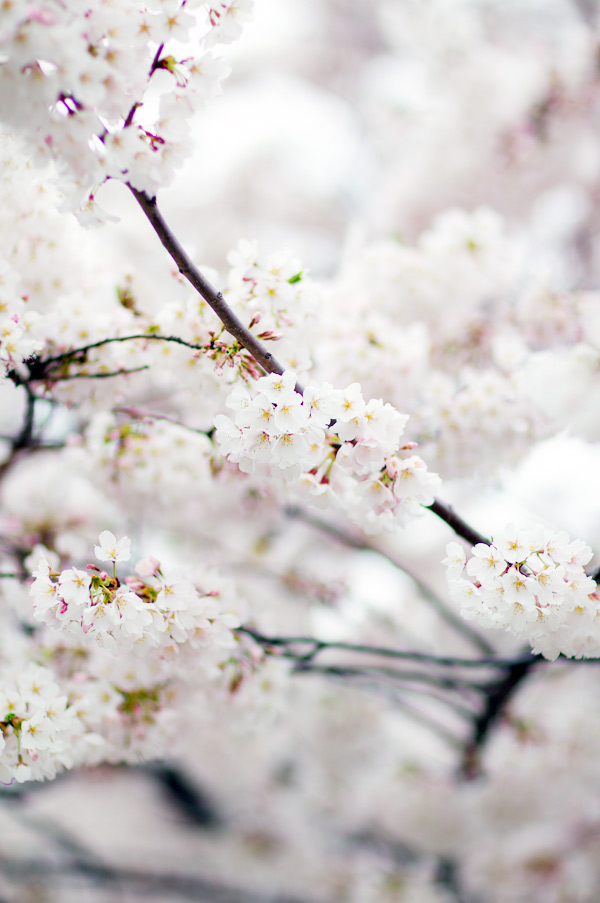 Over the last two weeks, I have not had yet much time to explore the book in depth. But I know I will. Heidi's book–vegetarian–is full of many of the every day foods I love to prepare and eat: Quinoa, vegetables, whole grains, nuts and fruit are cleverly used into healthy nourishing dishes.
So far, I've cooked Heidi's quinoa patties–something I myself cook often as all of us in the family, Lulu including, love quinoa under any form. I adapted the recipe slightly with what I had handy and the patties turned out delicious.
Next, I baked a gluten-free version of her plum and buttermilk cake. Because I loved the picture that illustrated the recipe. And I am a lover of the cheerful color and taste of plums. All of them.
That day, delicious food followed by a walk to with Lulu made our day. There was real Spring magic outside. And we filled our senses with every bit of it.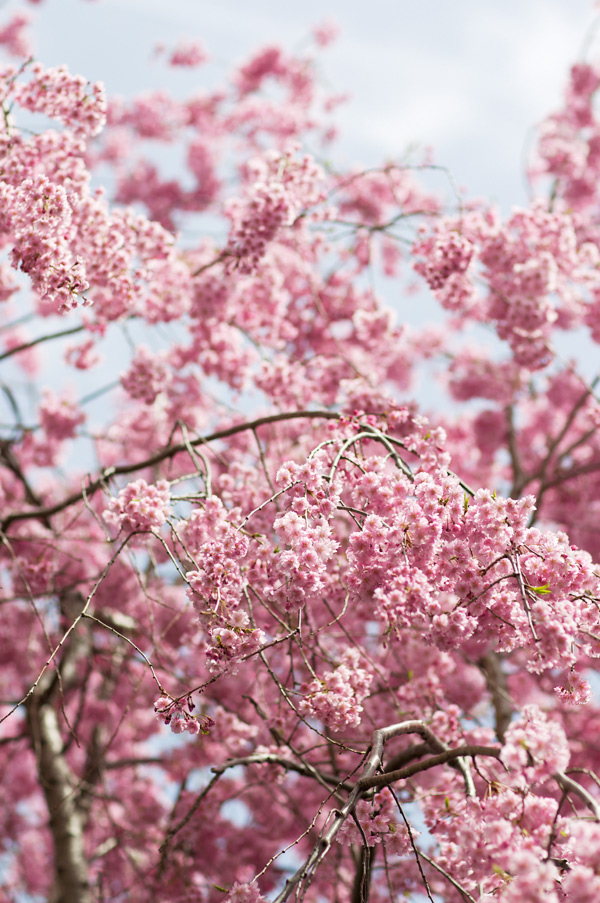 Thank you Heidi for just the right amount of inspiration! Your book is truly beautiful.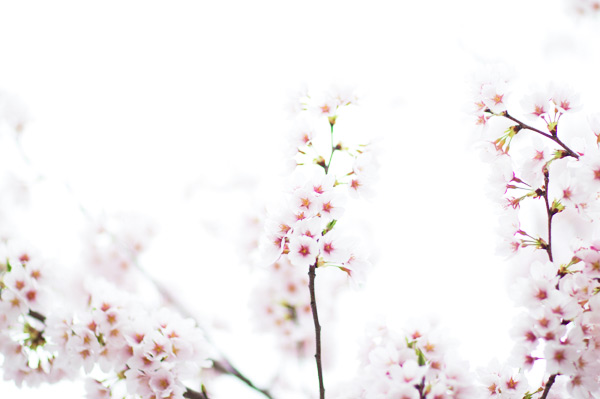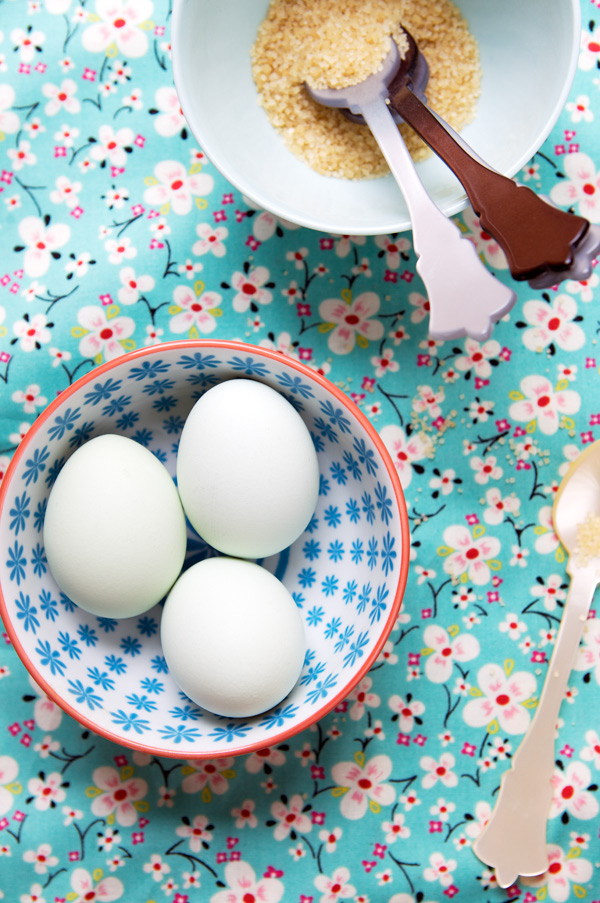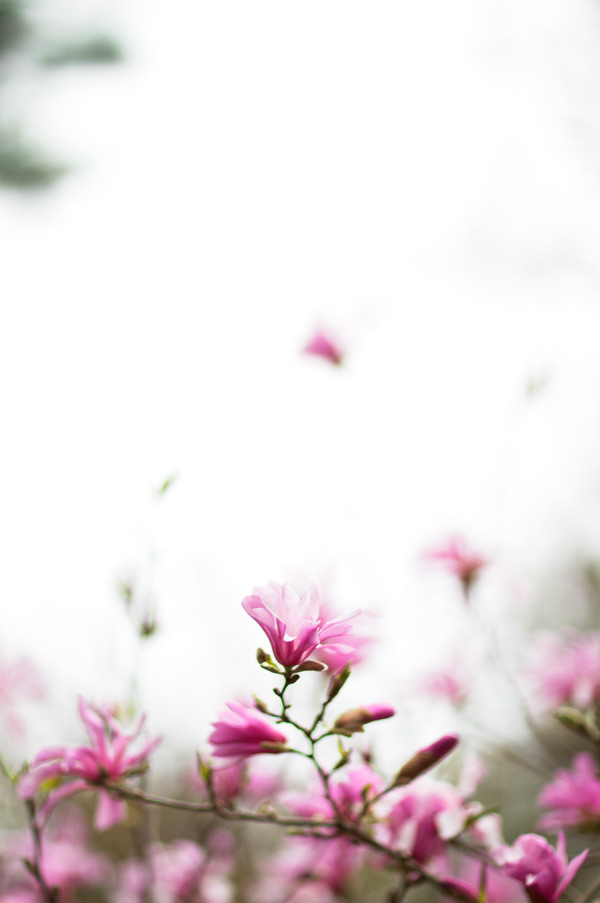 Quinoa patties
Makes 12 little patties

You need:
2 1/2 cups / 12 oz / 340 g cooked quinoa, at room temperature
4 large eggs, beaten
1/2 teaspoon fine-grain sea salt
1/3 cup / .5 oz / 15 g finely chopped fresh chives
1 yellow or white onion, finely chopped
1/3 cup / 0.5 oz/ 15 g freshly grated Parmesan or Gruyere cheese
3 cloves garlic, finely chopped
1 cup / 3.5 oz / 100 g whole grain bread crumbs, plus more if needed
Water, if needed
1 tablespoon extra-virgin
Olive oil or clarified butter (see page 224)
Steps:
Combine the quinoa, eggs, and salt in a medium bowl. Stir in the chives, onion, cheese, and garlic. Add the bread crumbs, stir, and let sit for a few minutes so the crumbs can absorb some of the moisture. At this point, you should have a mixture you can easily form into twelve 1-inch / 2.5cm thick patties. I err on the very moist side because it makes for a not-overly-dry patty, but you can add more bread crumbs, a bit at a time, to firm up the mixture, if need be. Conversely, a bit more beaten egg or water can be used to moisten the mixture.
Heat the oil in a large, heavy skillet over medium-low heat, add 6 patties, if they'll fit with some room between each, cover, and cook for 7 to 10 minutes, until the bottoms are deeply browned.
Turn up the heat if there is no browning after 10 minutes and continue to cook until the patties are browned. Carefully flip the patties with a spatula and cook the second sides for 7 minutes, or until golden. Remove from the skillet and cool on a wire rack while you cook the remaining patties. Alternatively, the quinoa mixture keeps nicely in the refrigerator for a few days; you can cook patties to order, if you prefer.
Buttermilk Cake
Serves 10 to 12
You need:
2 1/2 cups / 11 oz / 310 g whole wheat pastry flour
1 tablespoon aluminum-free baking powder
1/2 cup / 2.5 oz / 70 g fine-grain natural cane sugar
1/2 teaspoon fine-grain sea salt
2 large eggs
1 1/2 cups / 355 ml buttermilk
1/4 cup / 2 oz / 60 g unsalted butter, melted and cooled a little
Grated zest of 3 lemons
8 to 10 plums (ripe, but not overly ripe), thinly sliced
3 tablespoons large-grain raw sugar or Turbinado sugar
Steps:
Preheat the oven to 400°F / 205°C with a rack in the top third of the oven. Butter and flour an 11-inch (28 cm) round tart/quiche pan, or line the bottom of the pan with parchment paper. Alternatively, you can make this cake in a 9 by 13-inch (23 by 33 cm) rectangular baking dish; just keep a close eye on it near the end of the baking time.
Whisk together the flour, baking powder, fine-grain sugar, and salt in a large bowl.
In a separate smaller bowl, whisk together the eggs and buttermilk. Whisk in the melted (but not hot) butter and the lemon zest. Add the buttermilk mixture to the flour mixture and stir briefly, until just combined.
Spoon the batter into the prepared pan, pushing it out toward the edges a bit. Scatter the plums across the top, then sprinkle with the large-grain sugar.
Bake for 20 to 25 minutes, or until the cake has set. A toothpick to the center should come out clean. Serve warm or at room temperature.
Recipes in Heidi's Super Natural Every Day book, reprinted here with the permission of Ten Speed Press.