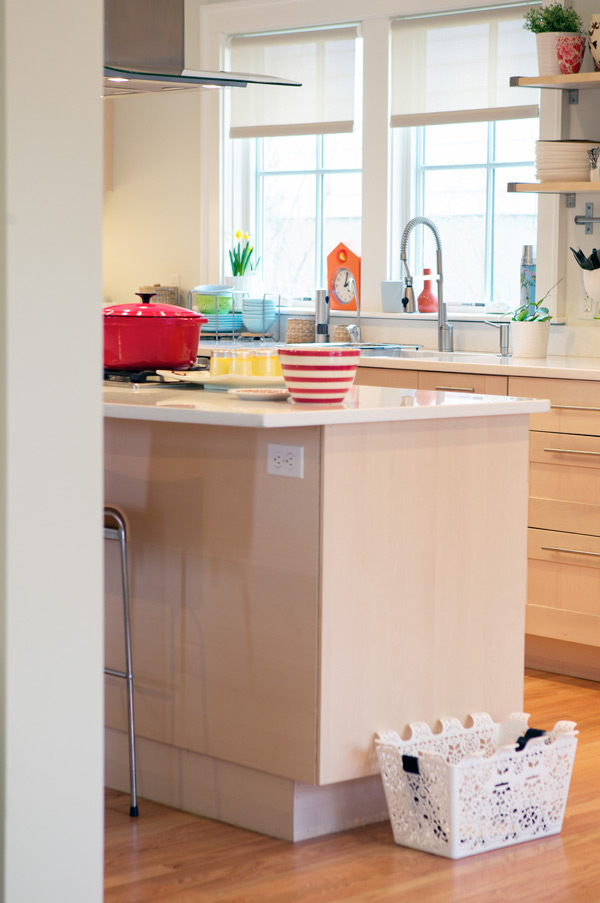 And a new kitchen was born.
If you've been following me during the past months, you'll surely remember me mentioning the kitchen. Our move. And finally the completion of our new kitchen renovation. I've shown you a few pictures in previous posts. You asked for more. And I promised more then.
Alors voilà!
And because often pictures speak better than words, I am simply attaching a series of snapshots I took the past few days.
To make it also more real, I'm including pictures of what the kitchen looked like before, when we moved in.
A few things that I will remember. It was hard work. Sometimes stressful. Messy. Difficult. Exciting. Rewarding. Feeling long to us, although our contractors stayed on schedule–it took a little over three months.
But in the end, the kitchen turned out the way we had envisioned and designed it. It's still not completely finished. But that's the exciting part too.
Bliss!
I hope you all have a nice weekend.
Before

After
Frankly, I am still not believing that my kitchen dream came true. I feel so lucky.