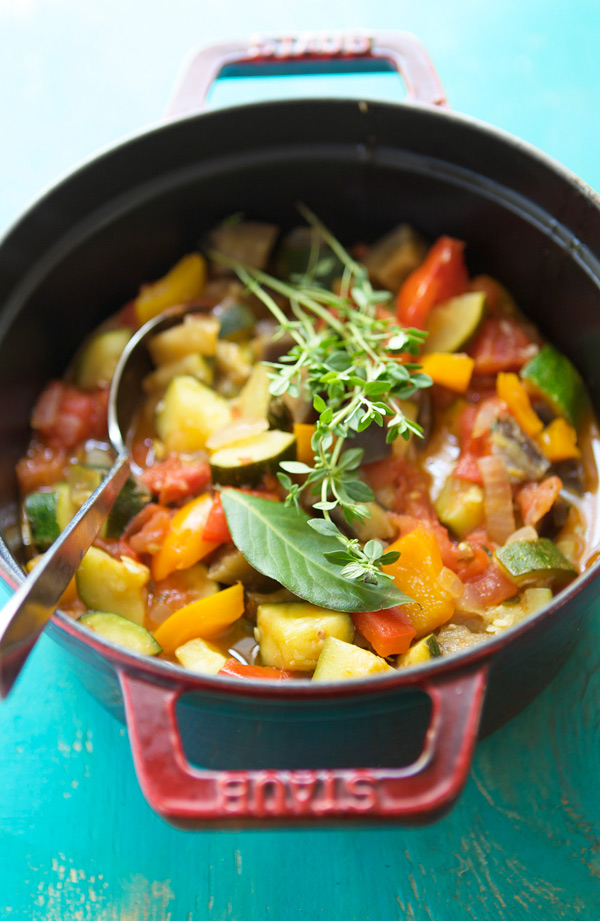 Ratatouille
That's what I like: enjoy the aromas of a pot of ratatouille simmering slowly on the stove, leaving me excited for the dinner, or lunch, we'll enjoy later. That's so French. That's so much what we used to eat during summer in my parents' house.
It has not changed. I am continuing the tradition. With my Lulu. And my hubby. Bringing a slice of my French countryside in my American home.
And since the three of us also have a weakness for clafoutis, I've decided to make a savory variant of the traditional French dessert. It uses vegetables instead of fruit. It's made with a savory flan. So here you are with a clafoutis de ratatouille for dinner, or a picnic, using leftovers of ratatouille when you prepare a large pot.
I've written about it for the Boston Globe today, in the Sunday Supper section. I hope you'll enjoy the recipes. The ratatouille recipe is here. The clafoutis de ratatouille here.
Happy Bastille Day! Tonight, we'll reflect on everything that's been happening in our lives recently.
We'll be sad. We'll be happy. We'll be looking forward to life. Family. Home.
And to more beautiful foods.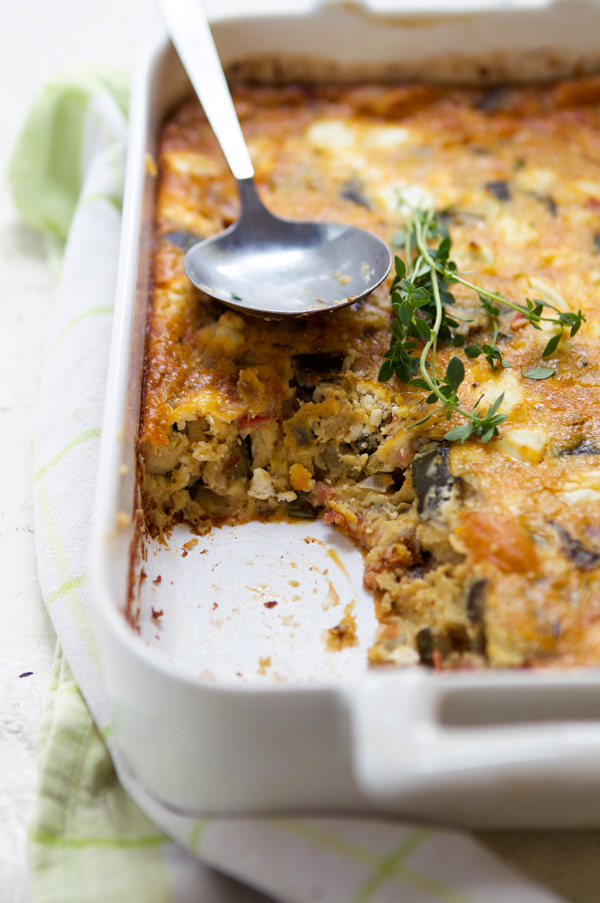 Clafoutis de ratatouille