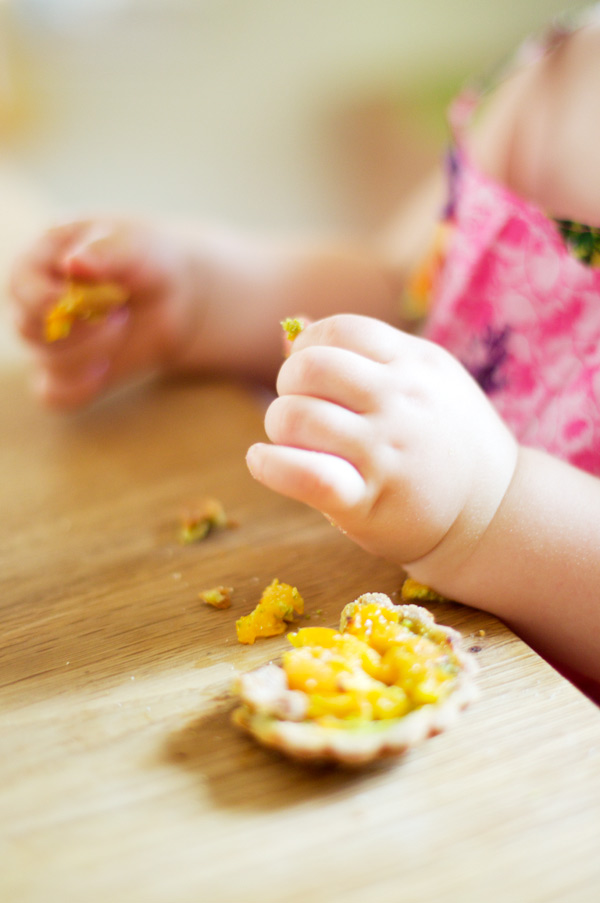 The tart.
Maybe you'll wonder what happened to it.
I had one second. Two, if I was lucky. Until the tart was gone. And I didn't have time to photograph much of it.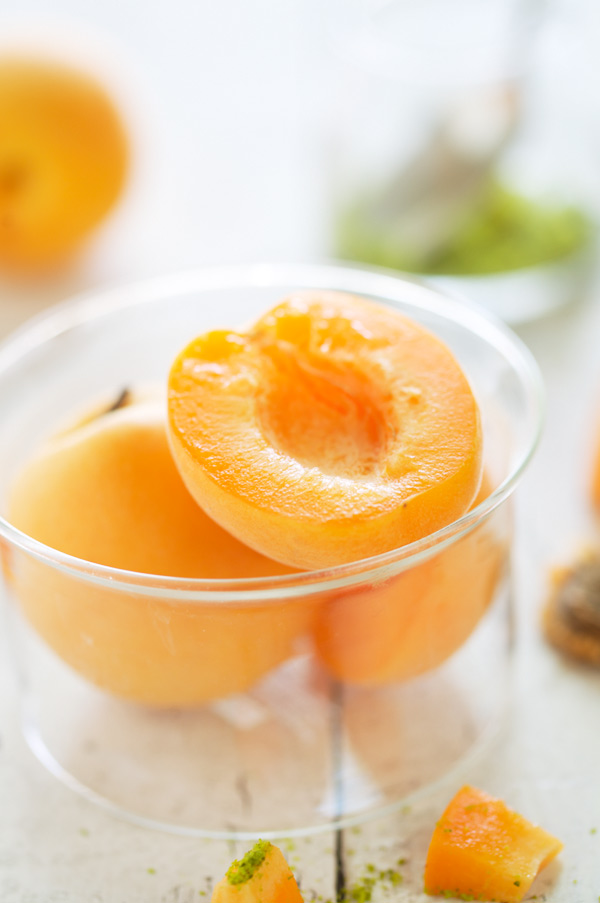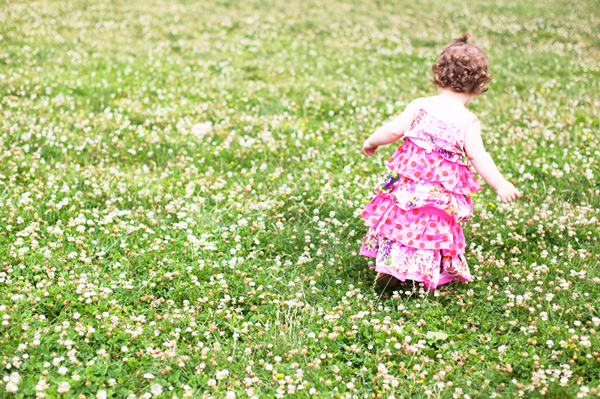 That was Lulu. Stealing the miniature apricot tart I had especially baked for her–while I baked larger ones for us.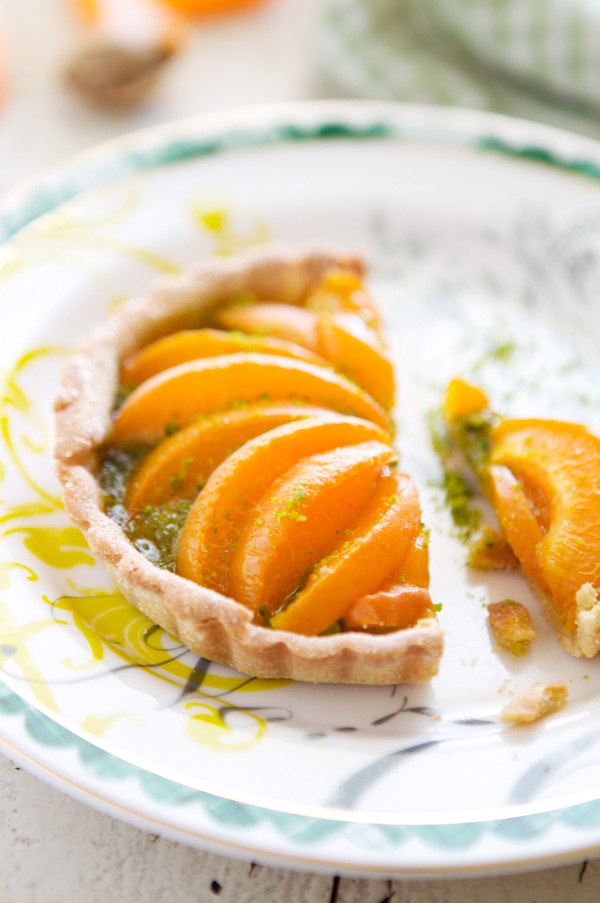 It was sweet, really, to see her hands covered in juice and sugar. To watch her delicate lips and tiny teeth nibble on the crust with care. My Lulu really likes tarts. The tiny ones, more particularly, because they are fun. And the crusts. Oh the crusts!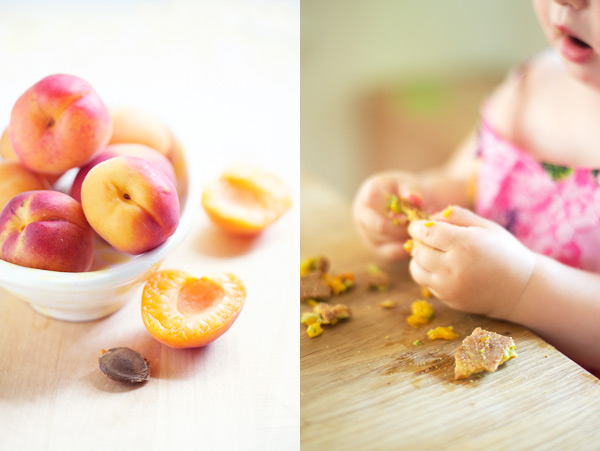 "Elle a l'air gourmande," (she looks like a gourmande) a French friend told me last Thursday when we met at the park and I told her my apricot tart story. I had to. I found it so funny. I wished I could have caught on film Lulu's small hand grabbing the tart. Swiftly. Unnoticed, she thought.
"Elle a de qui tenir," (she's just like me then) I responded, smiling.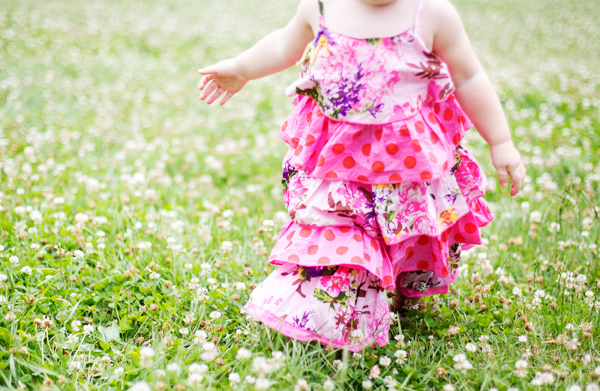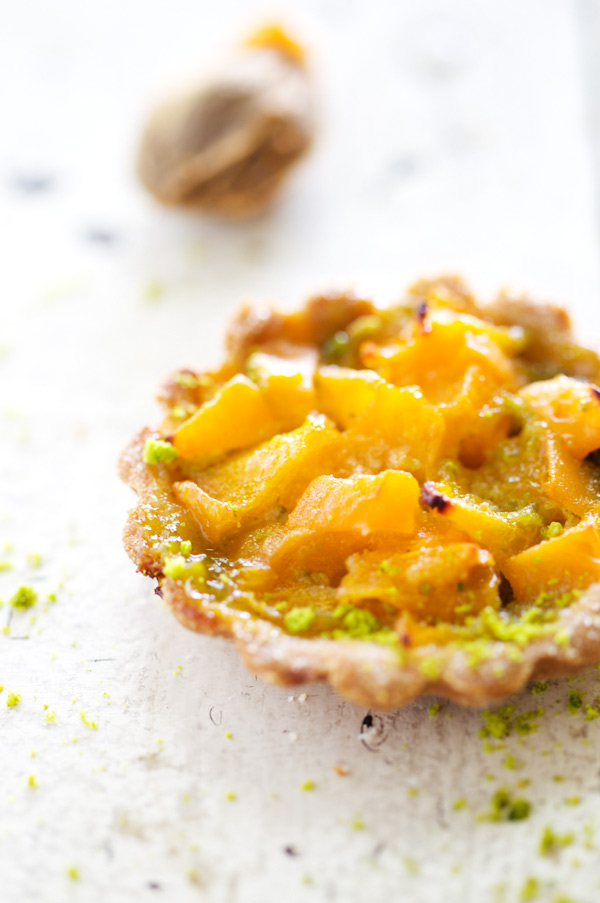 "I'll have to make more, right?" I later told P.
It will be easy. Apricots are amongst my favorite summery fruit. Lovely at this time of year.
"Next week," I went on. "When K. and D. come for dinner."
That's because we'll celebrate one of the first nights inside our new house. Before the kitchen work begins and we have to move out again.