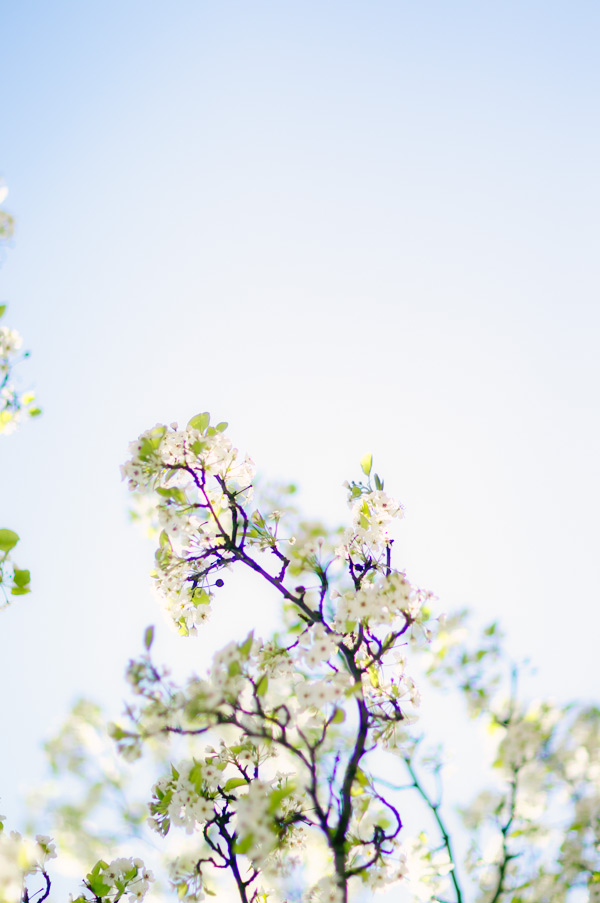 The transition into beautiful Spring, with its blooming trees, happened while we were away. As we were driving back the airport, I could not help but notice pretty tiny pink and white flowers cheering up the streets. The display is the same every year, but it's invariably as pretty. And I am always feverishly waiting for it to happen.
This week flew by and as came Saturday, I realized that I hadn't done much beside trying to catch up. I didn't spend much time taking pictures either, but the few I took, I wanted to share, especially because they had Lulu in middle. It was such a joy to see her run in the park. Last year, she had barely any idea that all this beauty was there.
But now she can enjoy.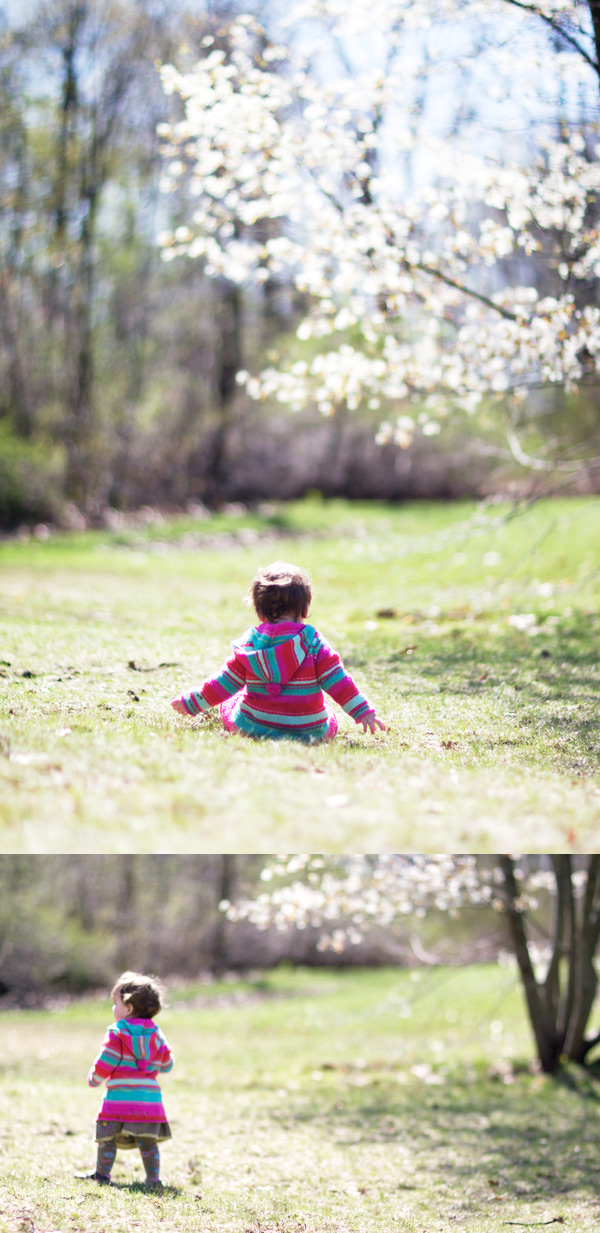 In the meantime, while I get back onto my feet, I have a few pieces of information for you, if you allow.
First, I am excited to have been asked to do a photographic job for Boston Magazine. The photograph, an Egg Benedict dish shot on site in a restaurant, is printed in the April 2010 issue.

Then, I will be speaking at the Food Blogger Connect Conference in London in June of this year. Thanks so much Hilda for having extended this invitation to me. Along with Meeta and Mowie I will be talking about food photography and styling. Check more details as described by Hilda. Of course, any recommendations on what to do and see in London while I am there, please feel free to let me know. It will be the first time I take the train between Paris and London, so I am really looking forward to that too.

I'm also honored to have received the award for Best Special Interest Blog held by Saveur Magazine, in their 1st Annual Food Blog Awards. Many thanks to all of you who have voted for my blog. See the list of all the winners here. Merci !
Voilà…this is my weekend news.
And when I am back from enjoying the gorgeous weather we are having at the moment–better do it as long as it lasts–I will have more recipes. That's coming soon!