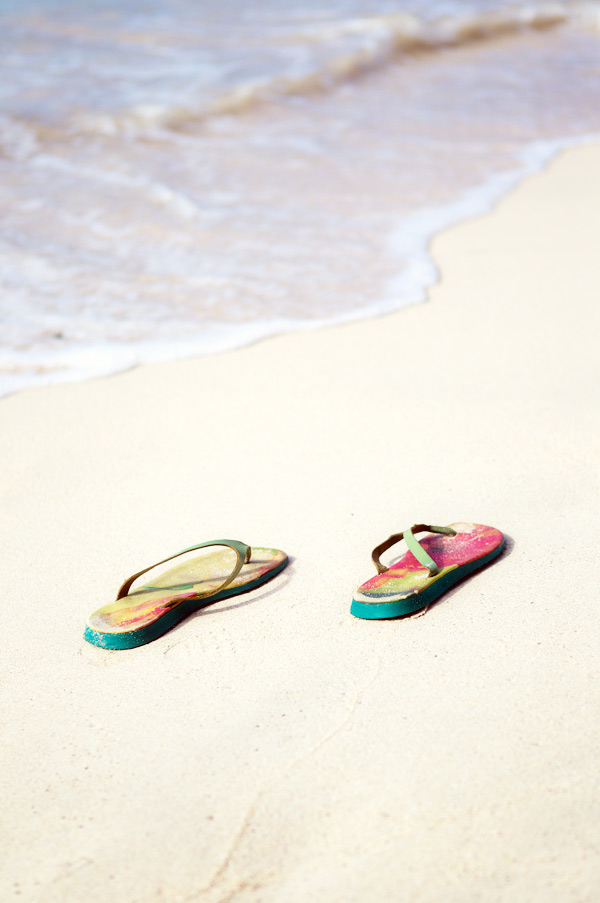 "You wouldn't be able to find the house in daytime," Albert said after he greeted us at the airport. He was standing quietly next to the car that we had just finished to load with our luggage. "I"ll drive ahead," he added in perfect English, but with a hint of what I assumed was the local accent. The plan was for him to drive ahead and take us to the house we had rented on the west side of Tortola, the largest island in the British Virgin Islands. I was glad he was here because it was already late in the afternoon. From experience, I remembered that the roads on islands could be fairly unpredictable.
"It's a good thing that you rented a four wheel drive car," Al, as we quickly called him, went on. He was now smiling. "Someone will meet you at the bottom of the hill and will show you the way up. I cannot get there with my truck. "
"The hill?" I replied hesitantly, unsure I had heard properly.
What hill? I wondered.
"Wait until you see the view from the top. It's just amazing."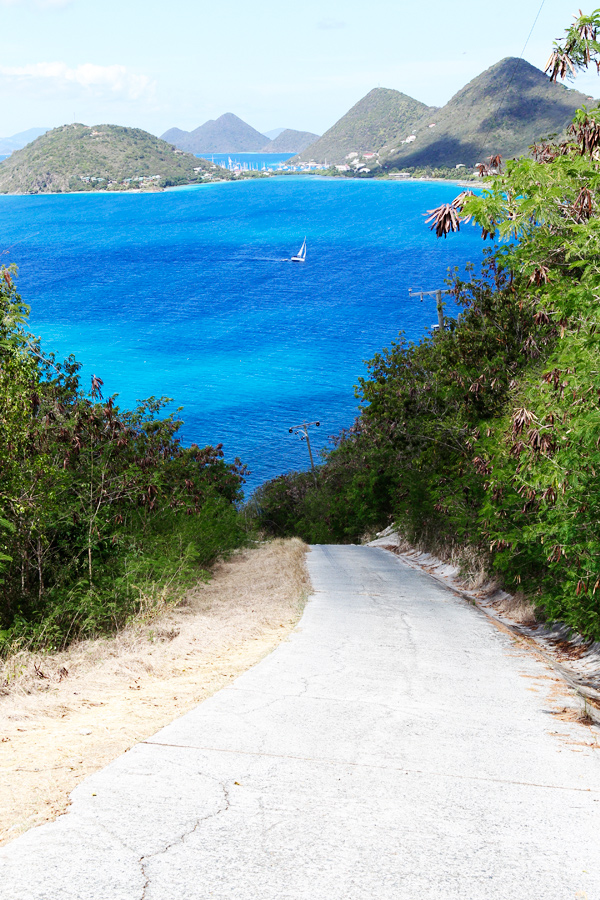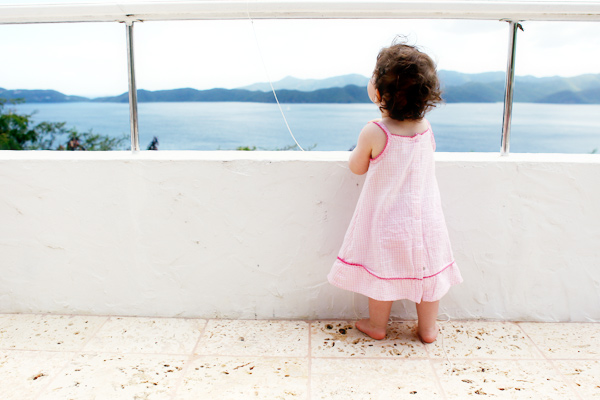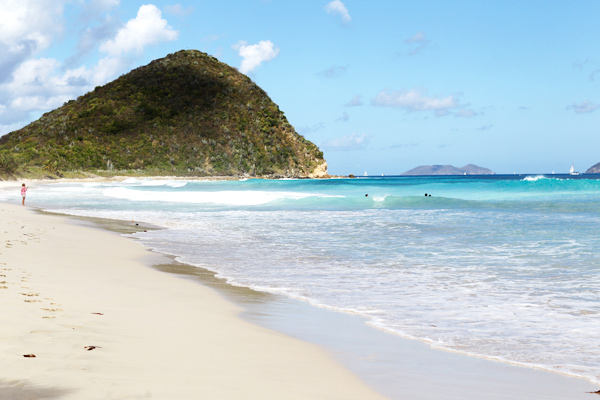 The drive from the airport to the house took a solid hour. We couldn't see much around us since it was night time but as planned, Persia, the woman Al had told us about, was waiting for us by the side of the road.
"Here you are," Al said after stepping out of his car. We exchanged quick goodbyes; we were keen to continue. As we started to drive slowly behind Persia's car, I felt as if my heart stopped beating as we took the last turn into the driveway. Not only did I feel tired but now I was becoming worried. Even a bit scared. That turn…the hill…no one had told me about them. I had never seen a road that steep before.
But Al was right. From the top, the view was incomparable. Magnificent. All of a sudden, falling in love with that scary hill became almost natural. Whenever we sat on the patio to enjoy breakfast, lunch or dinner, it felt as if we were on top of everything. Lulu, particularly, loved to point at the sailing boats in the distance, or watch pelicans fly close by. It felt as if we could touch at it all. That it was ours.
At least it was ours to enjoy.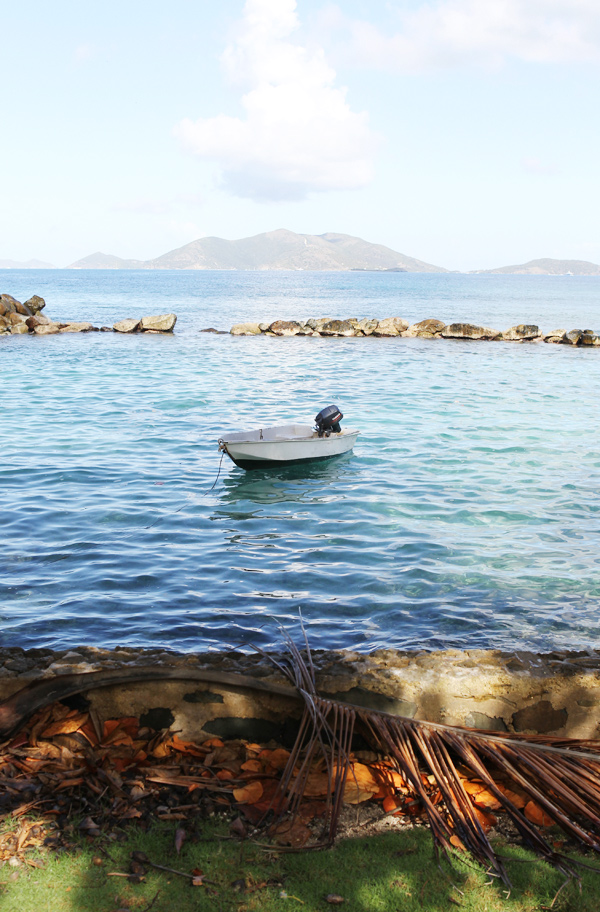 We had one week to embrace Tortola and we arrived without big plans. In fact, the only priority we had was to rest and enjoy family times. Now that Lulu is in our lives, P. and I have obviously learned to travel differently–and right now, this is truly a welcoming change. One that allows us to follow our young girl's pace.
It's slow. And it's every bit pleasing.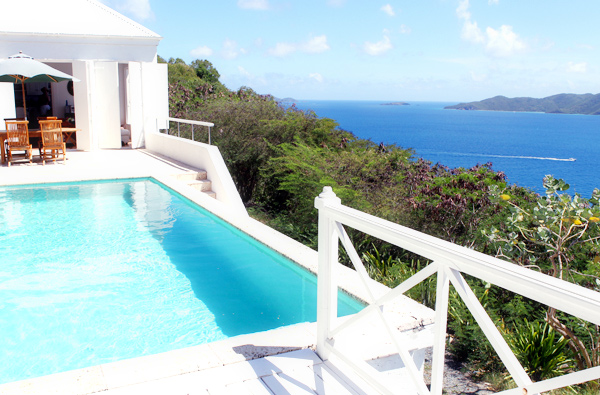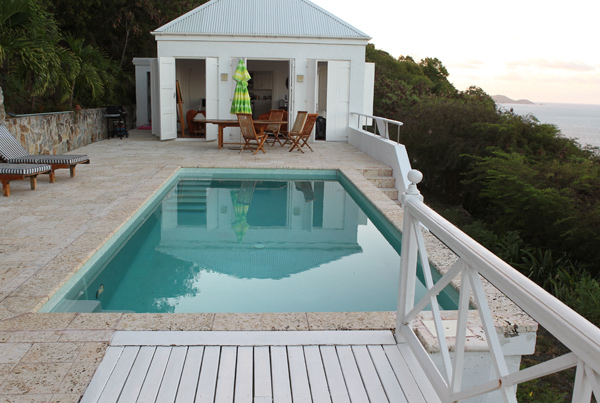 The house felt comfortable and easy–beside the fact that we quickly realized that it wasn't designed for children whatsoever. I liked that it its layout made us feel we were outside when we were in. In the middle of the property, there was an inviting pool with long chairs, an area we naturally gravitated towards.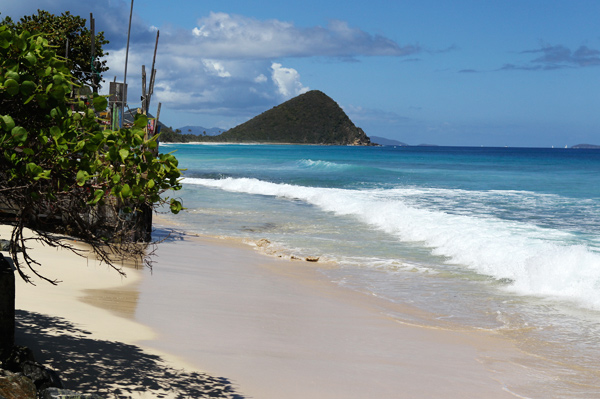 We decided that we wouldn't be traveling big distances on the island. When we weren't at the house–swimming or reading books by the windows while enjoying the view–we spent a few afternoons at the beach. On the way back, we visited local stores for groceries and to buy fresh fish.
One day, it's parrot fish and doctor fish we found and decided to grill simply. I could not get over how beautiful, in particular, the parrot fish were. Another time, we came back with sand snappers in our bag.
Finding fresh produce was always hard, so when we managed to find locals selling their own produce by the side of the road, we grabbed the opportunity to stop and buy whatever they had.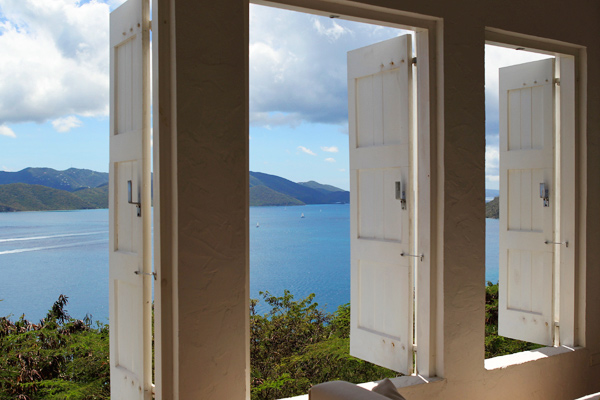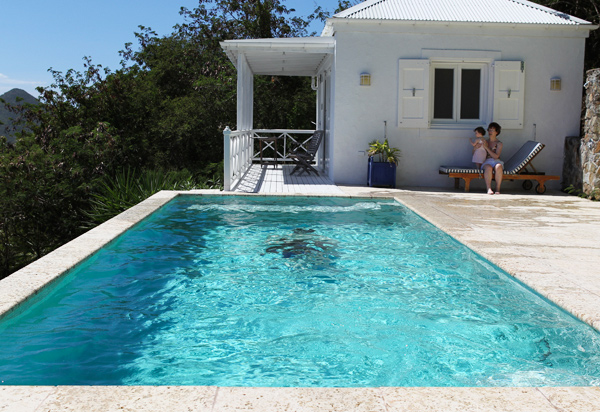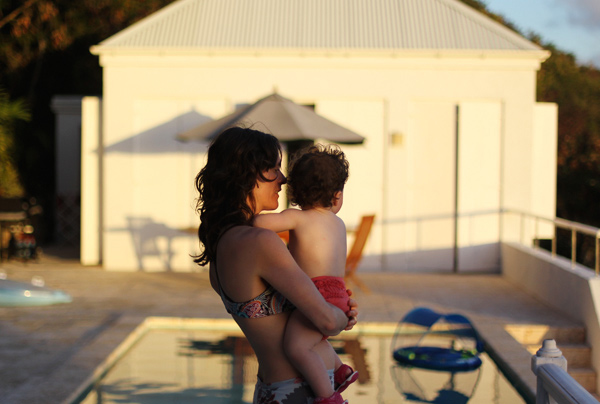 This was how we were introduced to rose plums. And how we enjoyed delicious bananas.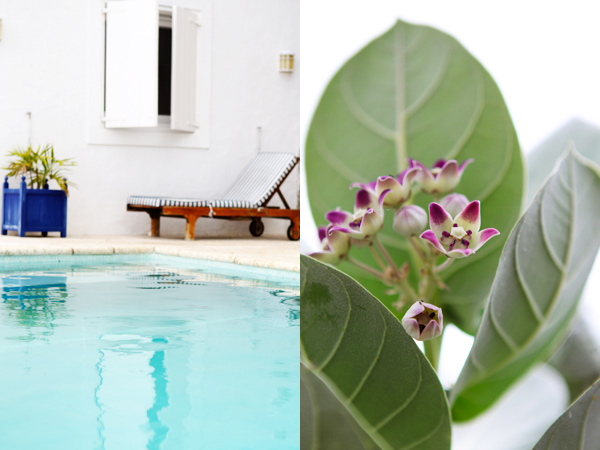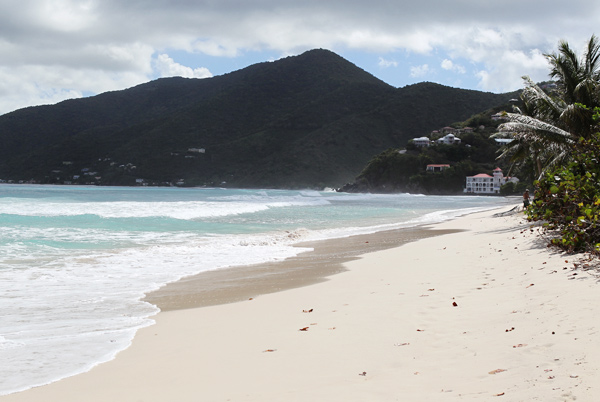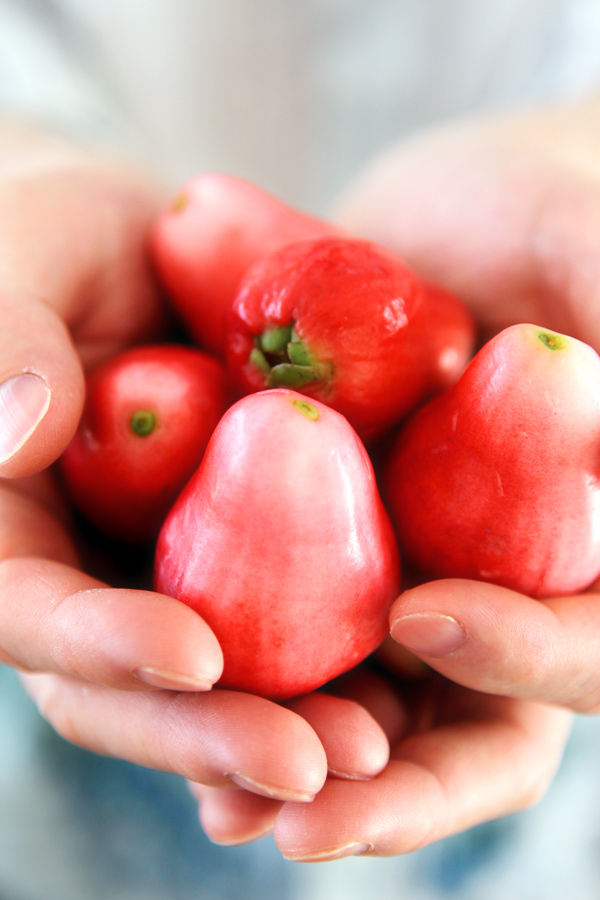 Rose plums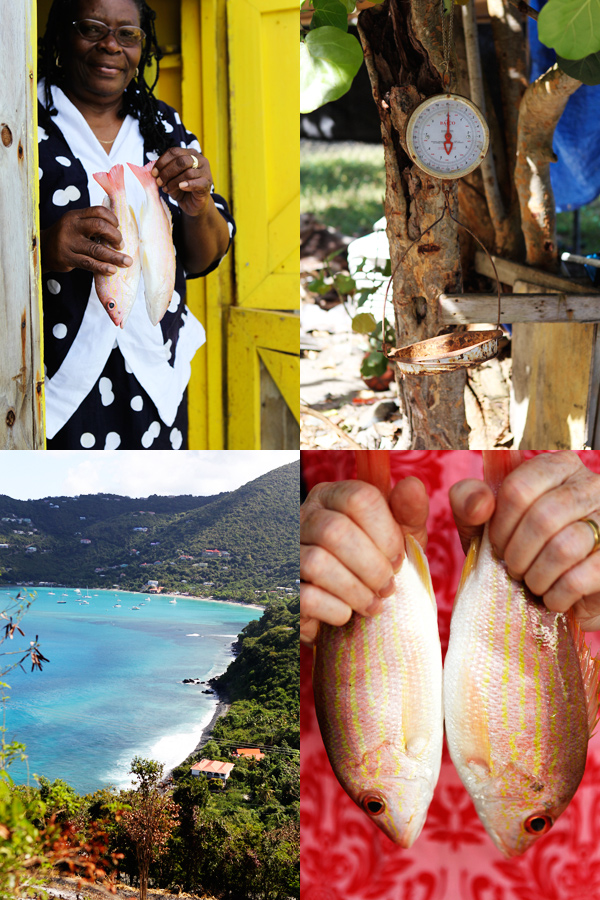 Views of Tortola, West coast — Sand snappers
I had come prepared. I knew I would want to cook. And bake, no matter what.
"Did you bring these muffin cases?" P. asked one morning while pointing at the set of yellow silicone muffin molds carefully lined up on a baking tray, ready to be used. He had a perplexed look on his face that amused me.
Tu me connais, non ? is all I thought of answering. (You should know me by now, no?)
You never know what a place will be like, right?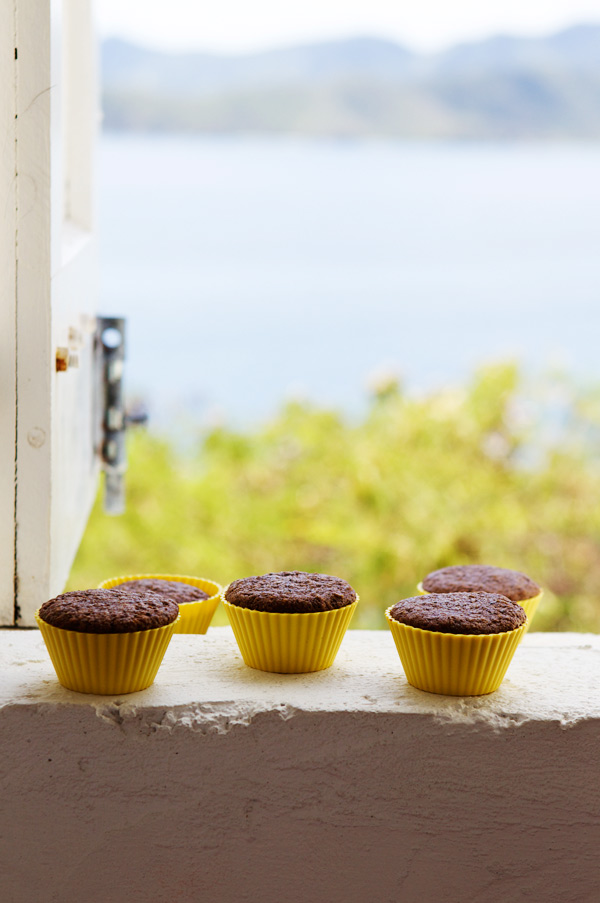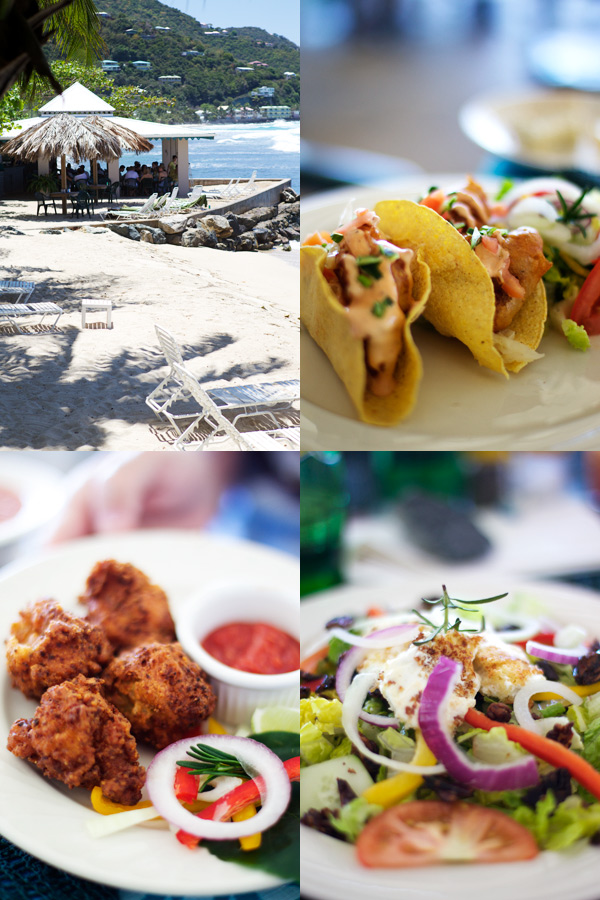 Lunch enjoyed one day at the Sugar Mill restaurant
Fish tacos and Conch fritters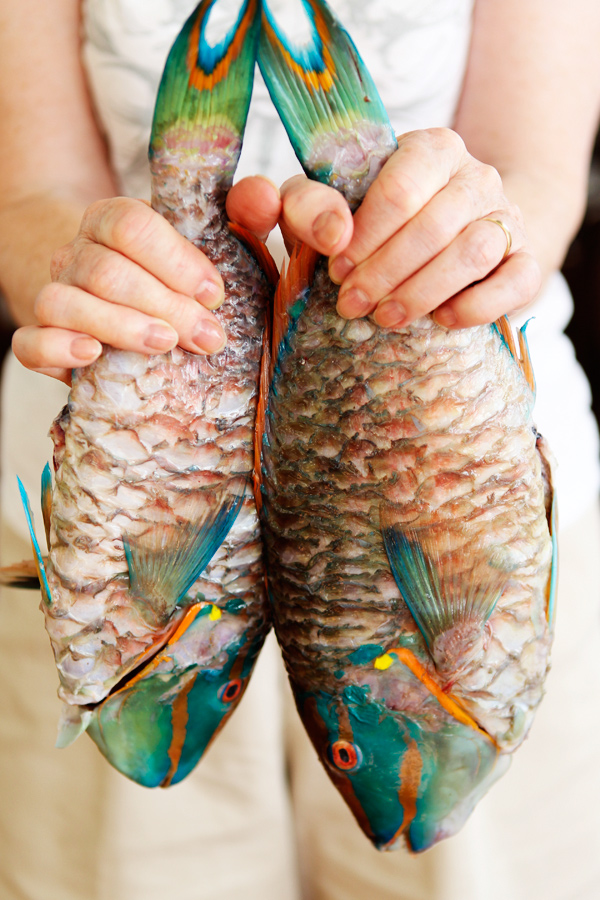 Parrot fish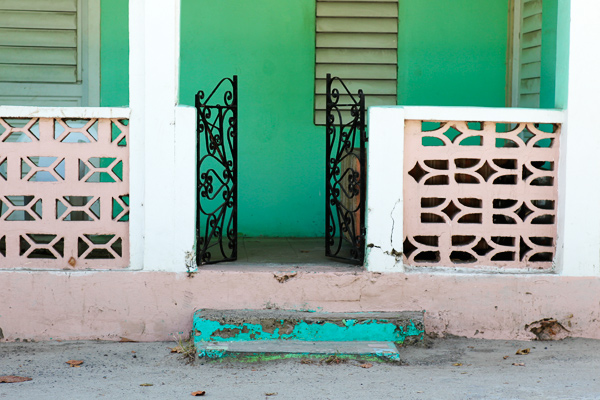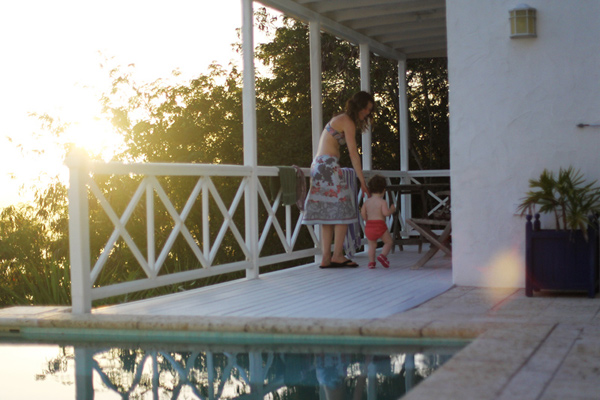 So with the few utensils I had packed, I managed to bake a few batches of muffins for our morning and afternoon snacks, and one night, I baked these bananas au gratin.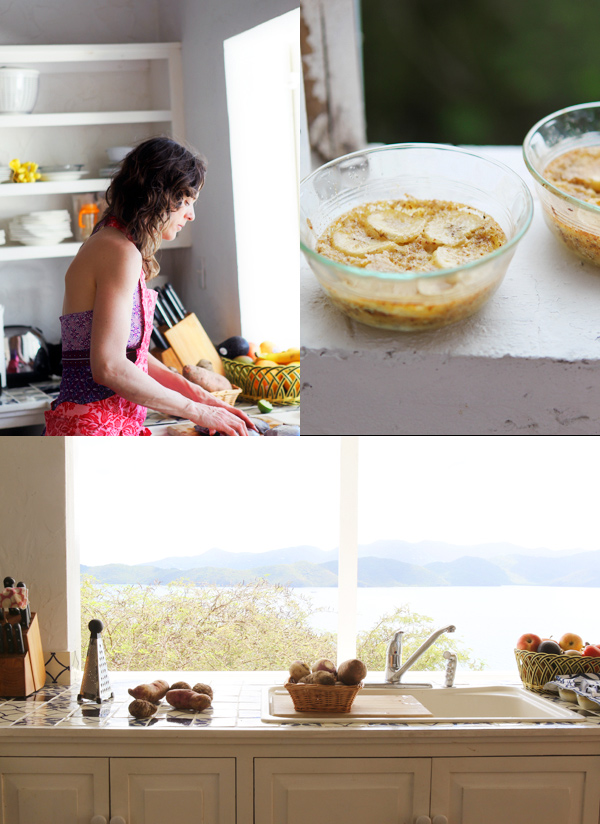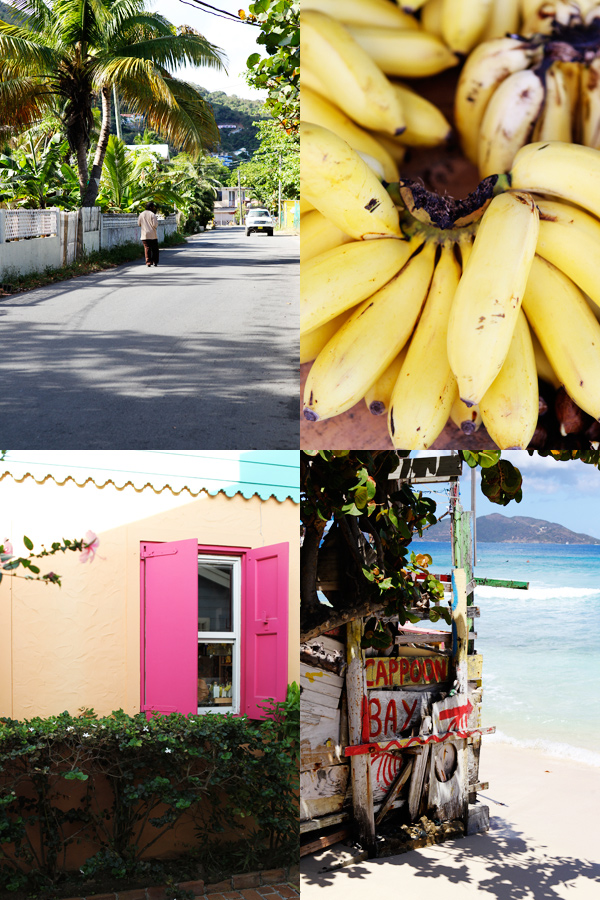 It was an idea that popped into my head spontaneously, I remember. We had limes, coconut milk, hazelnut flour (that I'd purposely packed, just in case). The rest followed naturally.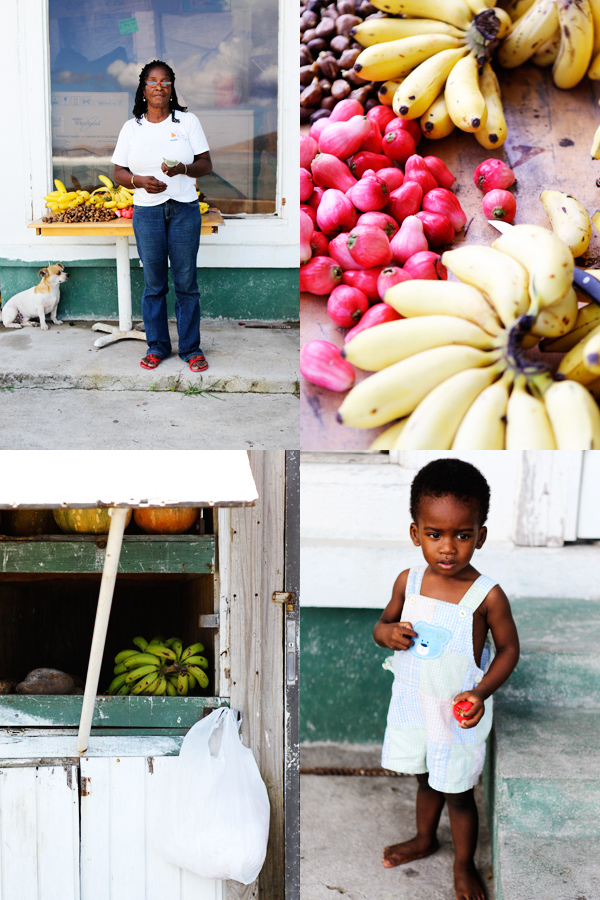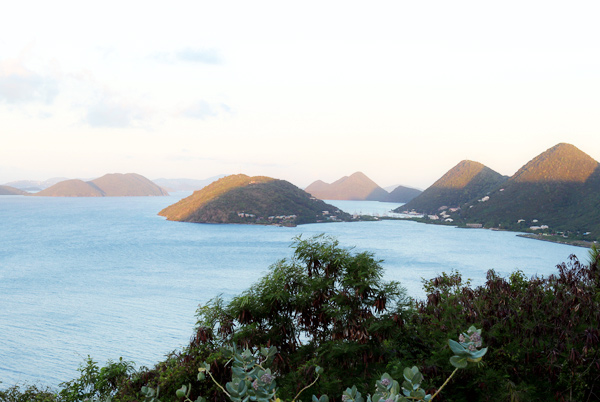 And so did the rest of our vacation. By looking at the scenery we woke up to and the one we went to bed with, you too might start to understand why I already miss the view.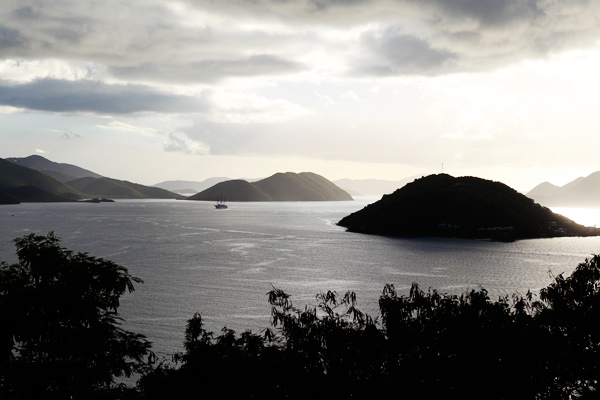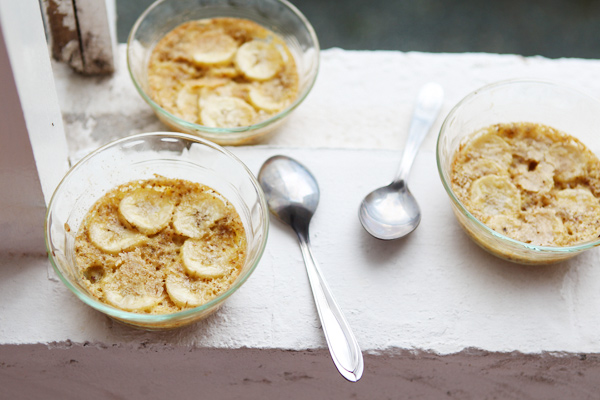 Even perhaps the hill that managed to haunt my dreams on the first night.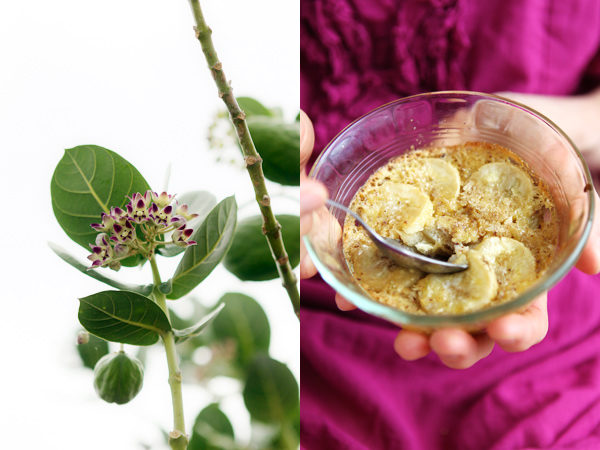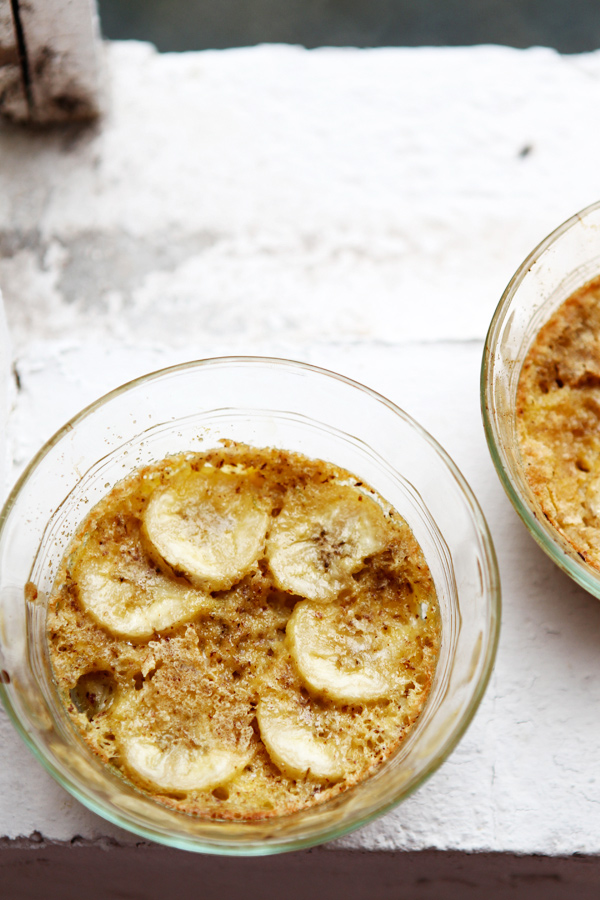 Bananas au gratin
(For 4 people)
You need:
Butter, for molds and topping
2 bananas, peeled and sliced finely
1 large egg
1 large egg yolk
1/4 cup Demerara sugar + more for topping
1/3 cup coconut milk
Zest of 1 lime, finely grated
3 heaped tablespoons hazelnut flour
Steps:
Preheat the oven to 400 F. Butter four ramekins and divide the bananas between them; set aside.
In a bowl, beat together the egg, egg yolk and sugar until light. Add the coconut milk, lime zest and hazelnut flour. Divide this batter between the ramekins and top each with small pieces of butter. Sprinkle lightly with sugar. Bake the desserts for about 20 minutes, or until the top is golden in color. Serve at room temperature or lukewarm.
Le coin français
Bananes au gratin
(Pour 4 personnes)
Ingrédients :
Beurre, pour les moules et les gratins
2 bananes, pelées et coupées en tranches fines
1 gros oeuf
1 gros jaune d'oeuf
50 g de sucre turbinado + pour saupoudrer
70 ml de lait de coco non sucré
Zeste d'un citron vert, râpé finement
3 càs bombées de poudre de noisettes
Etapes :
Préchauffez le four à 200 C. Beurrez quatre ramequins et répartissez-y les bananes; mettez de côté.
Dans une jatte, battez l'oeuf, le jaune d'oeuf avec le sucre jusqu'à ce que la préparation soit légère. Ajoutez ensuite le lait de coco, le zeste de citron vert et la poudre de noisettes. Répartissez entre les ramequins et ajoutez quelques noisettes de beurre. Saupoudrez de sucre et enfournez pendant environ 20 minutes, ou jusqu'à ce que le dessus des gratins soit doré. Servez à température ambiante, ou tiède.