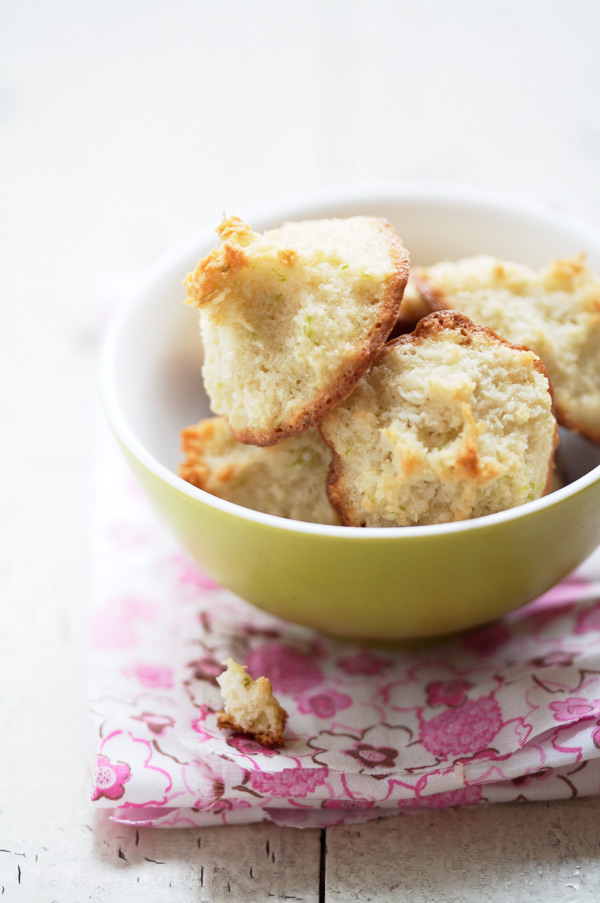 It's been such an amazingly sunny and mild weekend that on Saturday, despite the zillions of things we had planned to do, we decided to take Lulu to the beach for a picnic improvised at the last minute. We wanted to catch the moment. Be in the moment. Right after breakfast, we packed sun lotion, a few blankets, hats and sunglasses–and food and drinks. In our picnic basket, there were mandarins, yogurts, muffins and coconut and lime macaroons.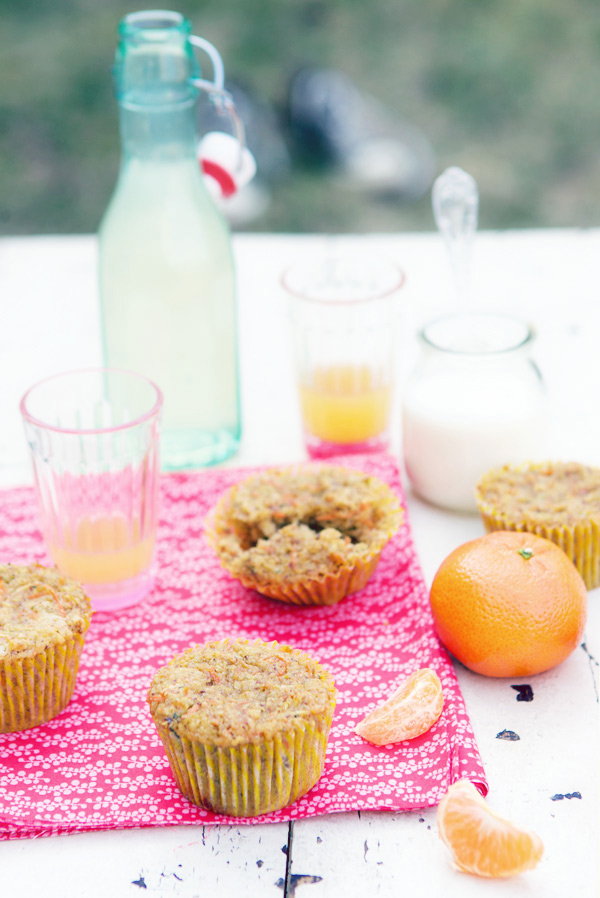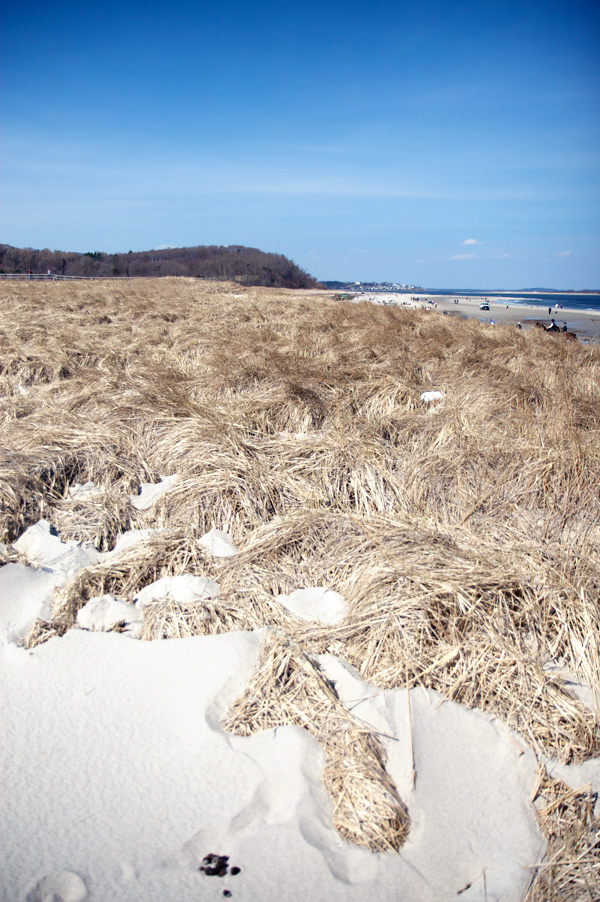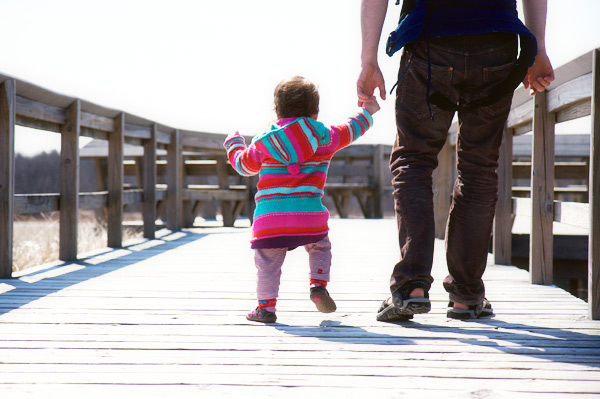 The day was glorious. This time of year is special at the beach. It's really one of my favorites. Because it's lightly populated, with only the occasional families and couples, joggers, dogs and horses. And because the sun is still soft and gentle.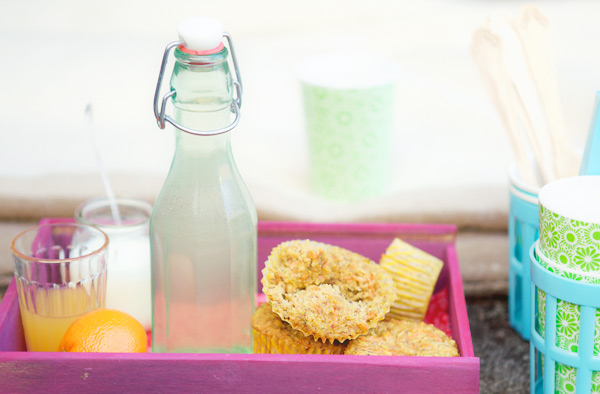 It's hard to describe the feeling with words, but seeing our little girl take still hesitant steps at the beach filled us with a tremendous joy. We showed her the ocean. She pointed at dogs running after a ball; she touched the sand, feeling the sea breeze and wind brush her delicate skin. She blabbered words that I like to imagine in French, and smiled whenever she was taking a few more steps. And when she looked tired and it was time for a snack, we sat down and enjoyed our fruit, yogurt and sweet treats. Lulu, more particularly, was pretty skilled at devouring her food. Rapidly. Asking for more.
It's sweet to watch.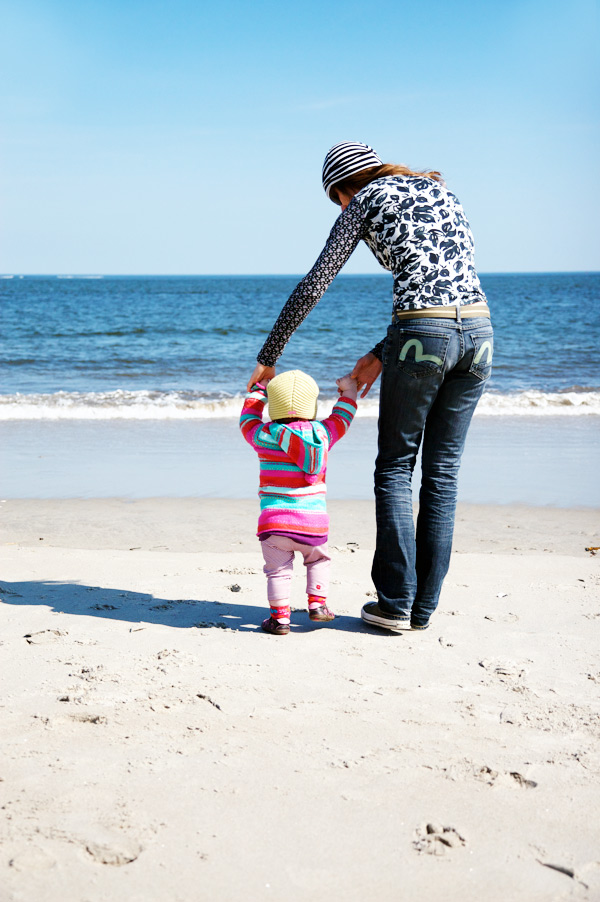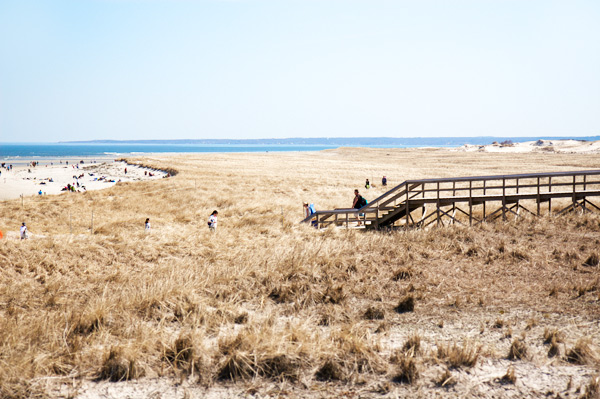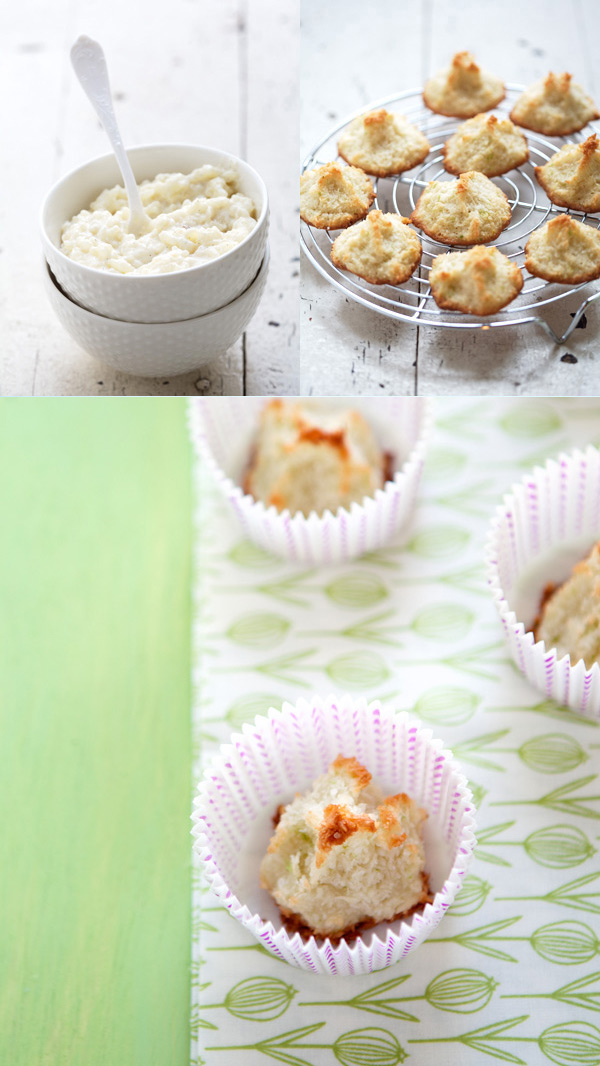 I make macaroons whenever I have egg whites left. Like my grandmother used to, when she was not making meringues instead. In her dining room, she kept a large metallic box with dark blue letters engraved on it. It was always filled with meringues and macaroons. For the visitors regularly stopping at their house. And her many grandchildren. Including me!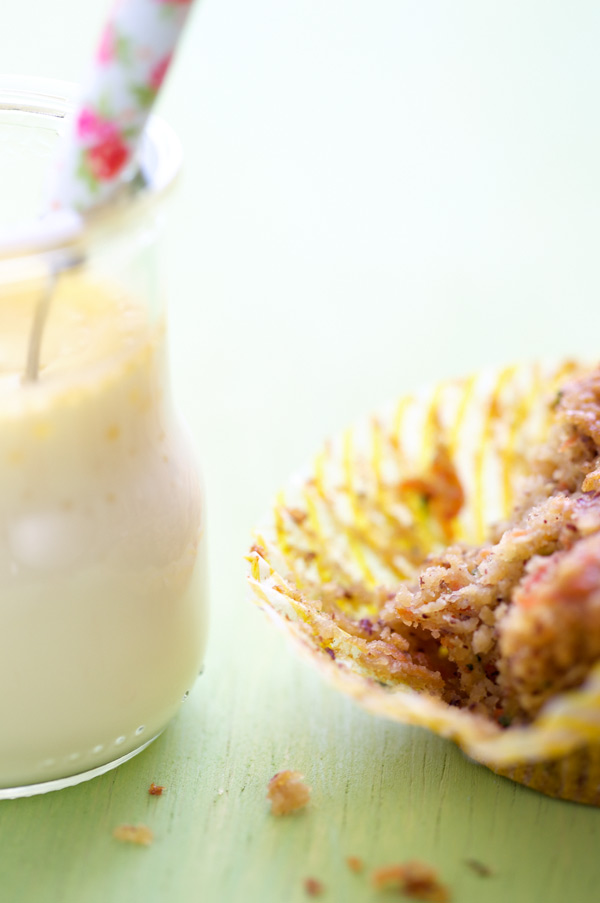 These days, since I bake petits pots de crème every week–Lulu likes them as much as I used to at her age–I always have a lot of egg whites that need to find a home. So that's when baking macaroons comes in handy.
I like to add lime in mine, and enjoy them with tea, or yogurt and custard-based desserts. They are light and quick to prepare.
"Addictive," my mother-in-law once said during one of her visits.
Like a picnic at the beach to celebrate the start of spring.
That was such a lucky day!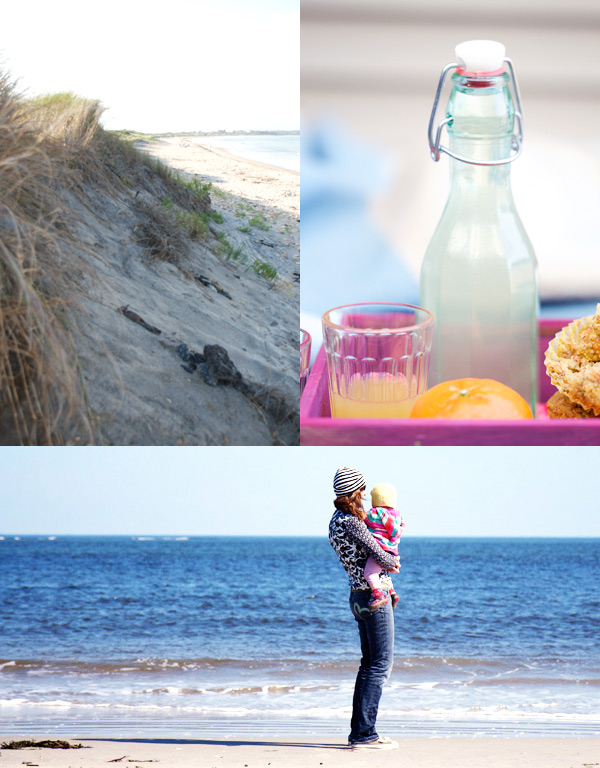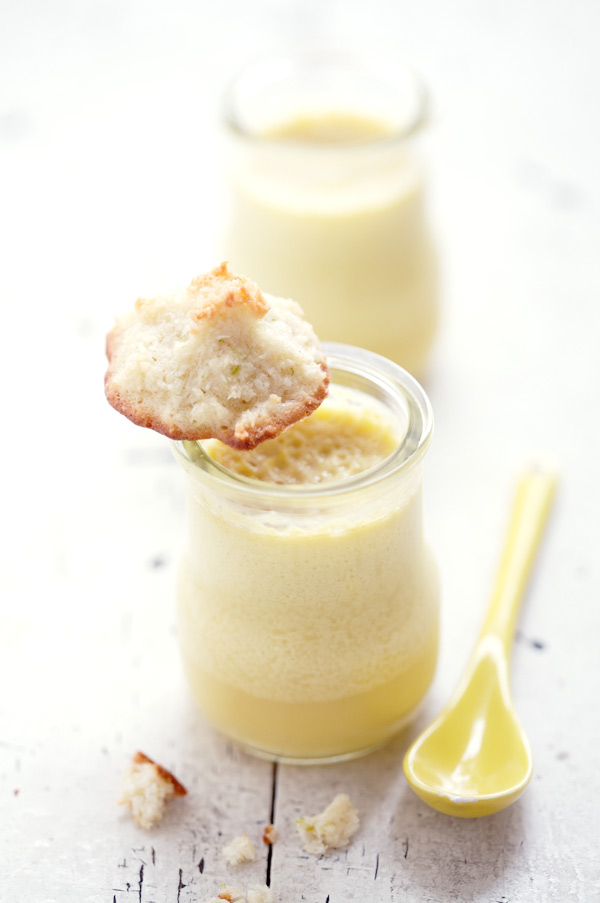 Coconut and Lime Macaroons
Coconut and Lime Macaroons
(For 24 macaroons)
You need:
4 large egg whites
1/2 cup blond cane sugar
2 cups unsweetened grated coconut
Pinch of sea salt
Zest of 1 large organic lime, finely grated
Steps:
In a large bowl, combine all the ingredients and mix until homogeneous; set aside.
Preheat the oven at 350 F. Cover a baking sheet with parchment paper.
Place a small amount of coconut batter on the baking sheet and shape the macaroons with the tip of your fingers. Repeat until you run out of batter.
Bake the macaroons for 12 to 15 minutes, or until the edges start to color. Remove and let cool completely on a rack. The macaroons keep for a week in an air-tight container.
Le coin français
Macarons à la noix de coco et au citron vert
(Pour 24 macarons)
Ingrédients :
4 gros blancs d'oeuf
100 g de sucre de canne blond
160 g de noix de coco râpée non sucrée
Pincée de sel de mer
Zeste d'un gros citron vert, finement râpé
Etapes :
Dans une jatte, mélangez bien tous les ingrédients; mettez de côté.
Préchauffez le four à 180 C et couvrez une plaque à pâtisserie avec du papier sulfurisé.
Faites de petits tas de pâte sur la plaque et donnez forme aux macarons avec le bout de vos doigts. Répétez jusqu'à épuisement des ingrédients.
Cuisez les macarons pendant 12 à 15 minutes, ou jusqu'à ce que les bords commencent à colorer. Faites complètement refroidir sur une grille. Les macarons se conservent pendant une semaine dans une boîte hermétique.