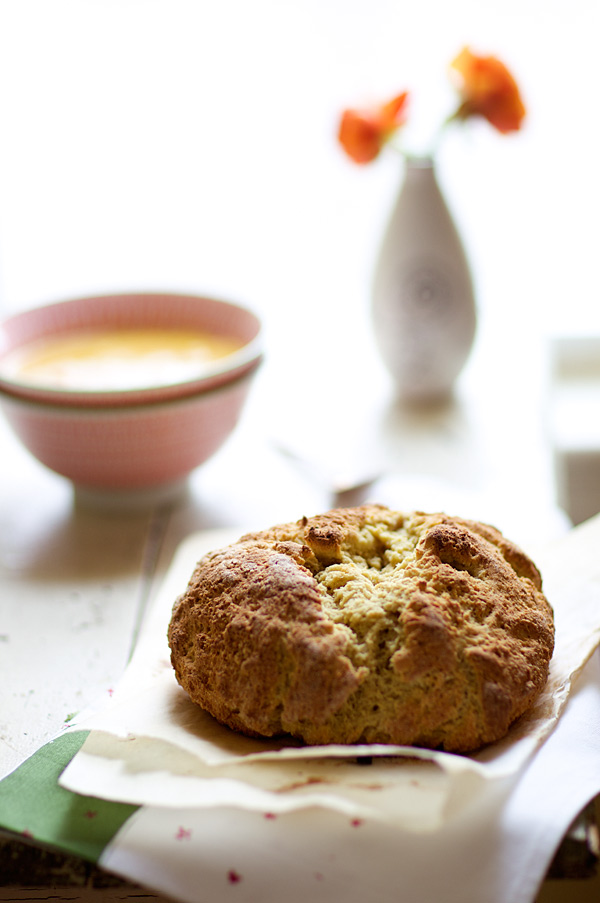 You would not think that it's been pouring rain outside. All night and day. Unceasingly. All weekend actually. So I bought bunches of colorful Ranunculus flowers, to cheer up the house and make it sunny.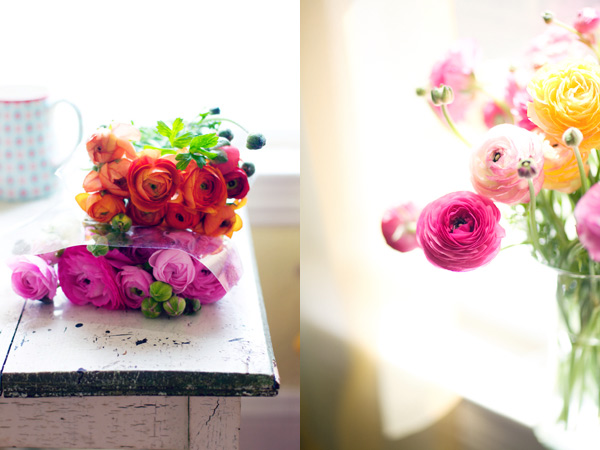 And we took long breakfasts and played games with Lulu, teaching her new hand tricks and how to toss a ball–Oh the joy to see her so proud that she can do it. And when the games were over and she was back to take a nap, I baked muffins and made a pot of red lentil soup for lunch.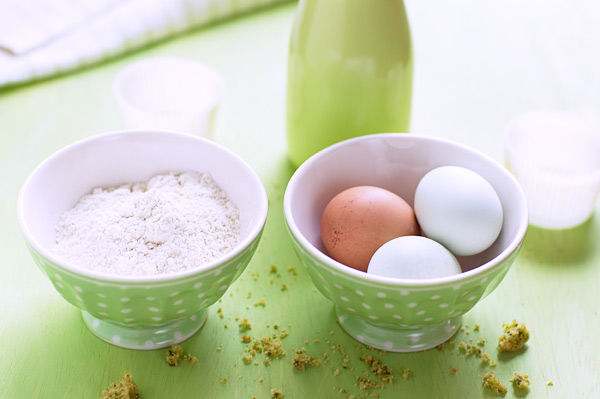 So after all, it's been a lovely weekend. Despite the fact that we didn't go out. Except for P. heading out to buy milk.
I also felt a sudden urge to bake a loaf of Irish soda bread. A large round loaf with a golden crust that made me want to bite in it the way I would in a baguette—le croûton (the end of the baguette), you know, is the best part.
Patricia, my mother-in-law, would have been proud of that loaf of Irish soda bread, I think. She is the one who introduced me to it during my first visit. Already thirteen or fourteen years ago. And it's also at her place that, last weekend in Chicago, I found the inspiration to bake. I spotted an Irish cookbook with gluten free recipes, and scribbled down the recipe quickly, right as we were about to leave for the airport.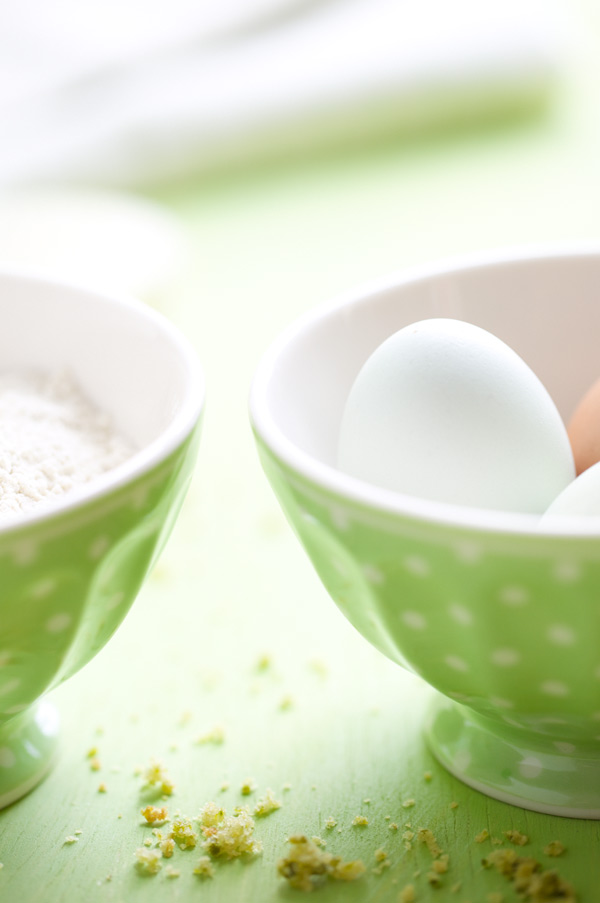 "You should bake a loaf for Saint Patrick's day," she said while she noticed that I was busy taking notes.
"I might, " I said.
And I did. On Saturday morning. Adding my own touches and edits–such as, for example, not using tapioca flour since I don't care for the taste of that particular flour in any baked goods, or adding quinoa flakes and using quinoa, millet and sweet rice flours.
"What are you making?" P. asked when he walked into the kitchen filled with the aromas of something obviously baking in the oven.
Before I had time to respond, he went on: "Oh yum!" after he caught sight of the bread in the oven.
It was the first slice of Irish soda bread that Lulu ate–since after all, she is 50% Irish too.
It was also the first slice that we ate since quite a long time.
Too long, both P. and I agreed.
And by the way, I sent my manuscript to my editor on Friday! So happy! Looking forward to her revisions and me having a break to rest and have more time to play outside, find new inspirations and come back to chat more often in this space. There's already another loaf of Irish soda bread baking in the oven as we quickly finished the first one.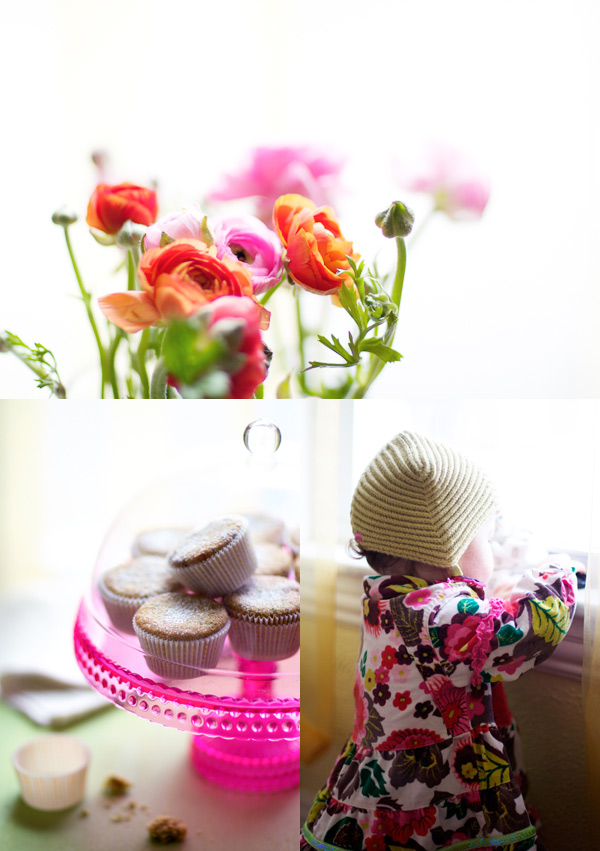 Gluten Free Irish Soda Bread
You need:
1 cup quinoa flour (120 g)
1 cup millet flour (140 g)
2/3 cup sweet rice flour (110 g)
1.5 teaspoons baking powder
1 teaspoon baking soda
1/2 teaspoon sea salt
1/2 teaspoon xantham gum
2 tablespoons blond cane sugar
1 large egg
1 1/2 cups (350 ml) buttermilk
Steps:
Preheat the oven to 450 F and prepare a baking sheet with a piece of parchment paper on top; set aside.
In a bowl, sift all the dry ingredients and make a hole in the middle.
In a separate bowl, whisk the egg and buttermilk. Pour in the hole and using a wooden spoon, stir and mix gently until the ingredients come together and form a ball (sticky but not too wet). Work quickly and do not overwork the dough as this is what might make the bread too dense.
Flour your hands and work the dough gently to shape it into a round. Using a sharp knife or a pair of scissors, make a cross on top of the bread. Transfer to the baking sheet and bake for 5 minutes. Reduce the heat to 350 F and bake for 25 minutes, or until the top of the bread is golden in color. Let cool on a rack. This bread is dense, so I find it best toasted and buttered.
Le coin français
Pain irlandais
Ingrédients :
120 g de farine de quinoa
140 g de farine de millet
110 g de farine de riz gluant
1.5 càc de poudre à lever
1 càc de bicarbonate de soude
1/2 càc de sel de mer
1/2 càc de gomme xanthane
2 càs de sucre de canne blond
1 gros oeuf
350 ml de lait ribot
Etapes :
Préchauffez le four à 230 C et couvrez une plaque de cuisson de papier sulfurisé; mettez de côté.
Dans une jatte, tamisez tous les ingrédients secs et faites un puits au milieu.
Dans un bol, battez le lait ribot et l'oeuf à la fourchette. Versez dans les ingrédients secs et mélangez avec une cuiller en bois jusqu'à ce que la pâte forme une boule (elle est collante mais pas trop mouillée). Travailez rapidement et ne mélangez pas de trop car c'est ce qui rend le pain trop dense.
Farinez-vous les mains et travaillez la pâte pour la façonner en boule. Utilisez une paire de ciseaux pour faire des entailles dans le pain en forme de croix. Placez la pâte sur la plaque de cuisson et enfournez pour 5 minutes. Baissez la température à 180 C et poursuivez la cuisson pendant 25 minutes, ou jusqu'à ce que la croûte soit bien dorée. Laissez refroidir sur grille. Ce pain se déguste de préférence grillé et beurré, en tout cas, c'est comme cela que je le préfère.