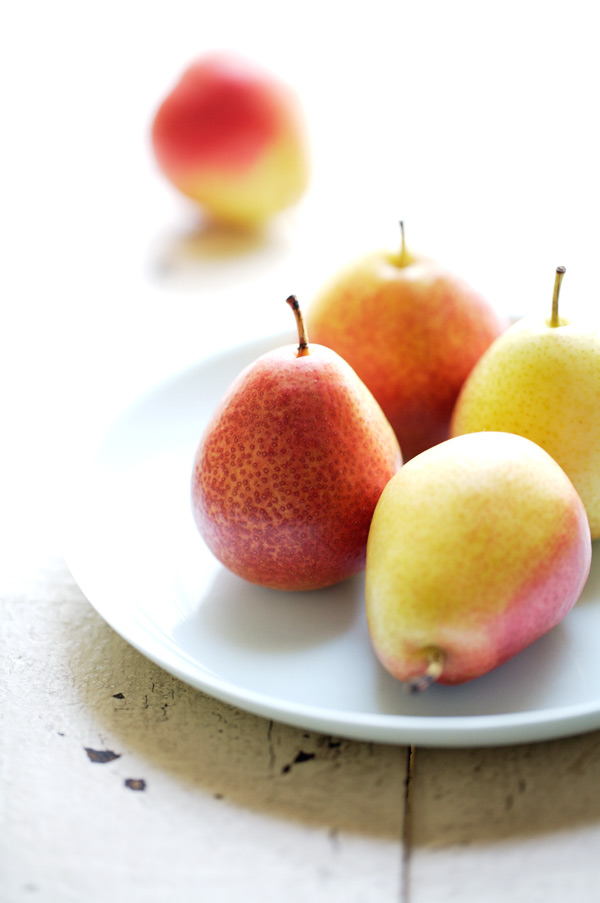 "Betty ?" I heard a deep male voice over the phone. It sounded like my father. Who else, outside my family and people from my home village in France, would call me Betty? I remained quiet for a few seconds until realizing that in fact, it was indeed my father.
"Vous êtes déjà arrivés ?" (Did you already arrive?) I asked, surprised.
I looked at my watch, and then at Lulu who was staring at my hand holding the phone. Then she looked at me, waiting for a push to get the swing moving. We had walked to the park, thinking we'd have time before my parents arrived. "P. est en route pour l'aéroport," (P. is on his way to the airport) I went on. "Désolée, on ne savait pas que votre avion était en avance." (Sorry, we didn't know your plane was early.)
Perhaps my parents' plane landed early because they felt impatient. It showed right away as they walked into the house to hug and kiss Lulu. Once. Twice. I quickly stopped counting. And instead I watched, and smiled, feeling so happy and thankful for that sweet moment between Lulu and her grandparents. The last time they had seen her was when we visited during the summer. Five months ago. I knew she would look like a different baby. And that she'd be a lucky one to have two fully dedicated playmates with her for two weeks. My parents are so good at it that it has me wonder whether they've taken a special class…just teasing. It's a delight.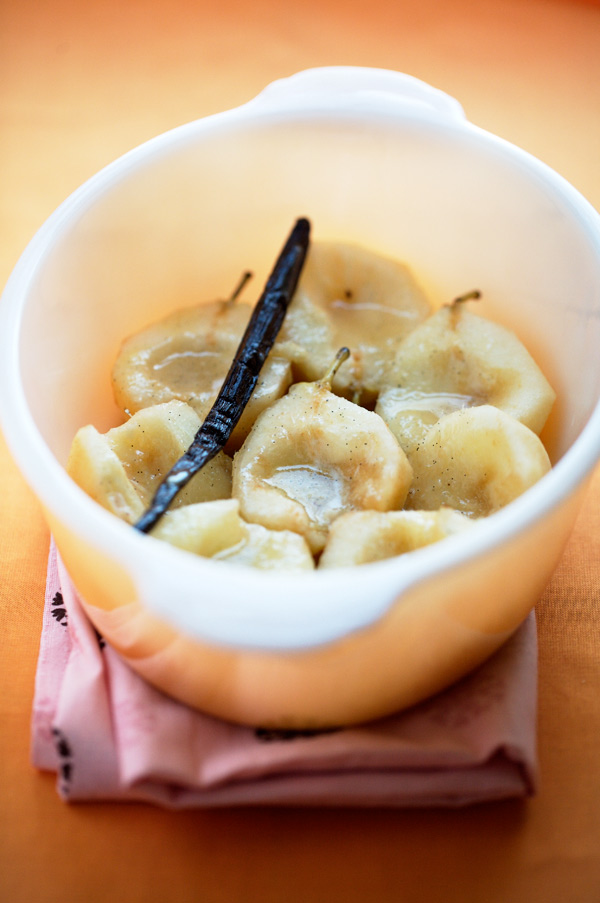 So this is what's been happening in our home. The visit of my parents, as a start, which I'd very much been looking forward to. And me? Working long hours to revise the manuscript of my cookbook. Yes, it's still going on and I have a new deadline! So add this to that, and this explains why there have not been many recipes and stories in this favorite space of mine. I cannot keep up at the moment.
I'm cooking a ton, mind you. So many foods, in fact. Having my mother in the kitchen by my side is precious. She likes to joke that she is my prep chef. I wish she were here all the time. She's helping a ton, cooking homey foods for us–dishes I know so well. And miss.
On the night when they arrived, because they were tired from a long journey, I had prepared a light dinner. I made a soup. One that will be for the cookbook.
"Vous n'allez manger que des plats qui seront dans mon livre," (You"ll only eat dishes that will be in my cookbook) I added, laughing, as I ladled steaming red lentil soup in our plates.
"Tant mieux!" (Good!) my mother answered.
I could see she was enjoying these simple foods. We had baguette, a wide selection of cheese–cannot have my father over without them–roasted beets and a green salad on the table too.
"Et ça aussi ca ira dans le livre ?" (Will this go in the cookbook too?) my father asked when, after we were finished, I brought dessert. I was holding a dish filled with warm pears baked with ginger, lemongrass and vanilla in one hand, and a bowl with plain yogurt in the other.
"Ah non, pas ça. Ça, c'est juste pour nous. C'est tout simple!" (Not this. This is just for us. Very simple.)
Within minutes, we cleaned the dish to the last bite.
I had forgotten how nice it actually is to have them over. We really love food in my family.
And it shows.
Thank you for your patience!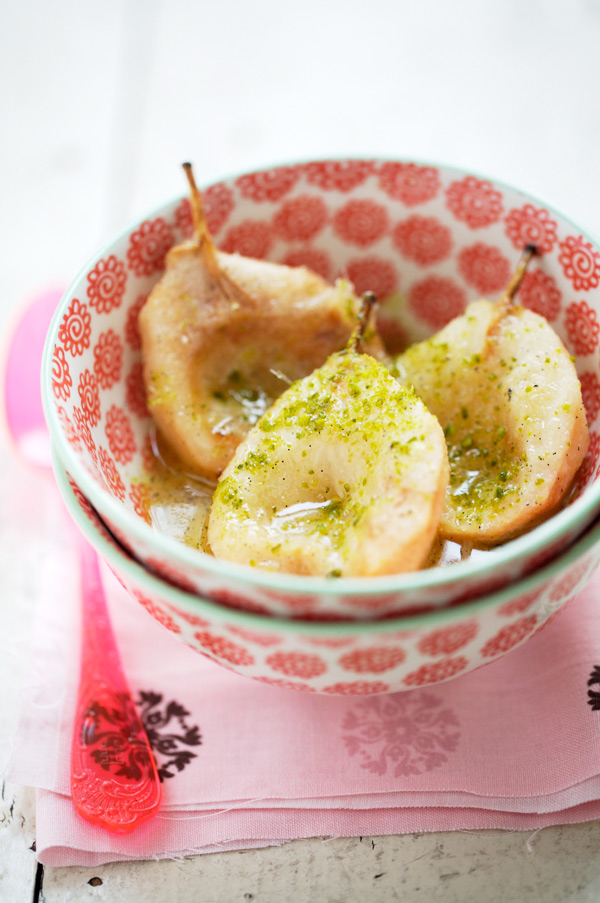 Baked pears with lemongrass, ginger and vanilla
Baked pears with lemongrass, ginger and vanilla
(For 4 people)
You need:
4 small pears, peeled, halved and cored, drizzled with lime juice
3 tablespoons blond cane sugar
1/2 vanilla bean, split open and seeds scraped out
1 inch ginger root, peeled and finely grated
1 inch lemongrass stick, finely grated
2 tablespoons unsalted butter
2 to 3 tablespoons coconut milk
1 tablespoon lime juice
Chopped unsalted green pistachios, to serve
Steps:
Preheat the oven to 350 F.
In a small bowl, combine the ginger, lemongrass, vanilla seeds and sugar; set aside.
In a pot, melt the butter and add the sugar mixture and coconut milk. Bring to a simmer and cook until the sugar is dissolved. Add the lime juice.
Place the pears, face up, inside a dish and pour the sauce over. Add the vanilla bean and bake for 40 minutes, or until the pears are tender. Serve with the sauce, chopped pistachios and plain Greek yogurt on the side.