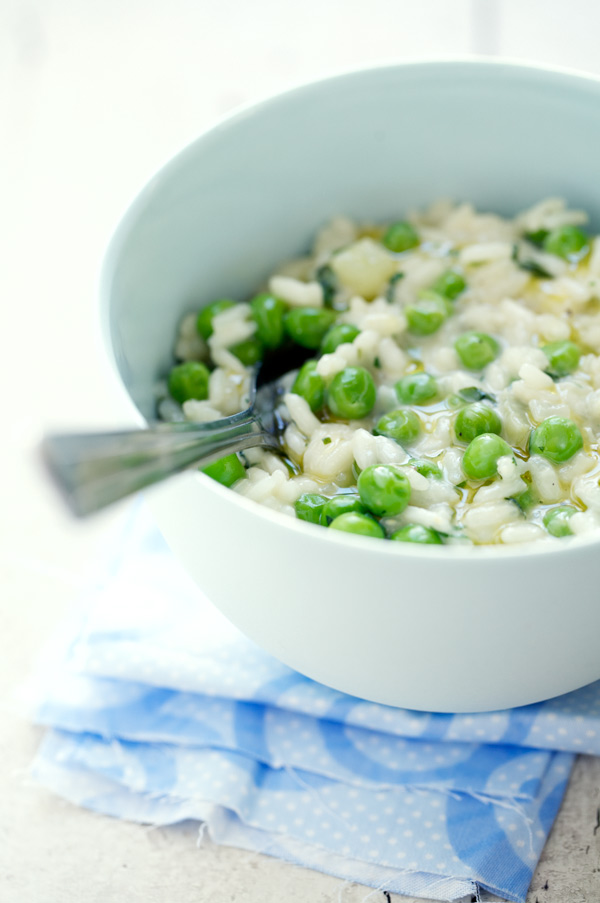 Pea risotto with basil and lemon
Risotto. With green peas, basil and lemon.
It's what Lulu and I will be having for lunch today. I am waiting for her to wake up from her nap to sit down at the table and eat.
"Lulu, réveille-toi, maman a vraiment faim !" (Lulu, wake up, mummy is really hungry!)
One day, she'll understand that risotto cannot wait–although P. argues that he *loves* when I reheat risotto.
So she'd better hurry and wake up soon!

Bon weekend à tous !