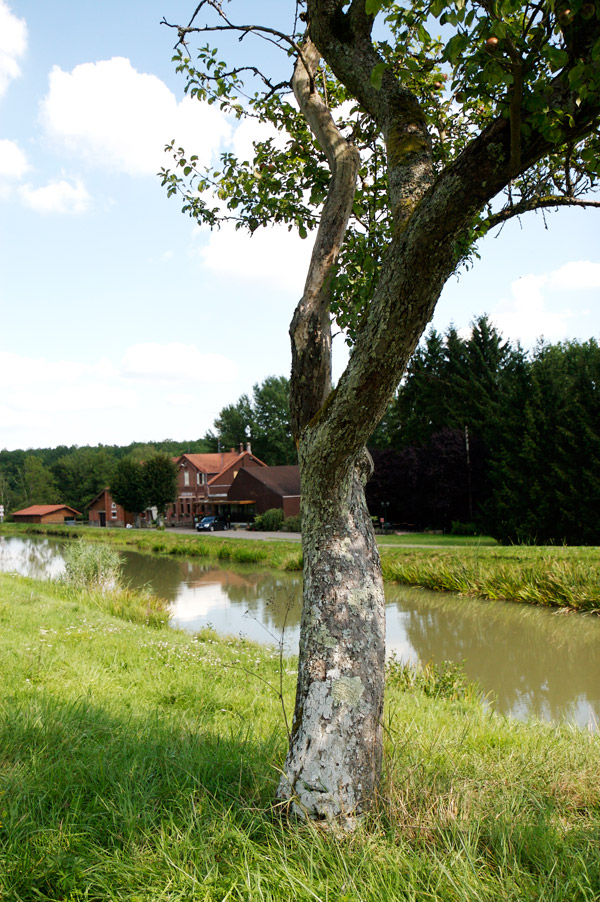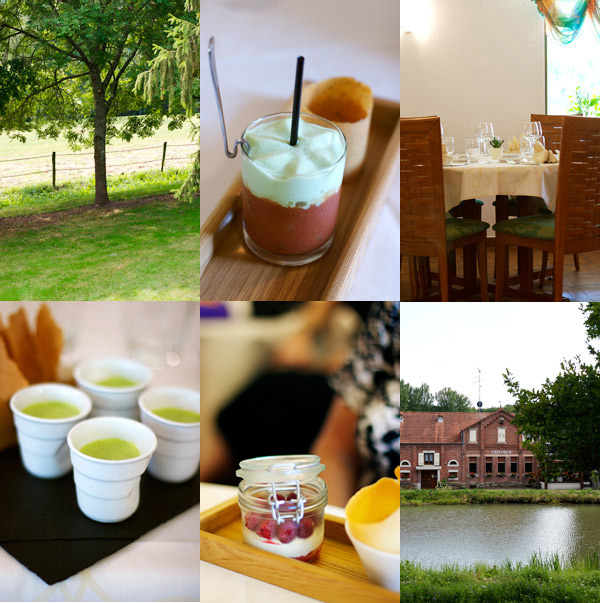 When I traveled to France this summer, my family and I had lunch a few times at the restaurant l'écluse 16–only ten kilometers away from where my parents live. I really enjoy the place, not only because of its quiet, off-the-beaten-path location by a canal, à la campagne (in the countryside), but also because Leroux, the chef and talent in the kitchen, is a man who creates inventive eye-catching foods that showcase the best local ingredients. I wanted to write about the place. And so I did, in the Boston Globe food section last week.
If you are interested, especially if you plan a trip in this part of France, you can find the article here.
In the meantime, here are a few snapshots I took when we ate there in the summer. And oh, yes, if you wondered, we ate all the foods that you see. Vraiment délicieux ! and worth the détour.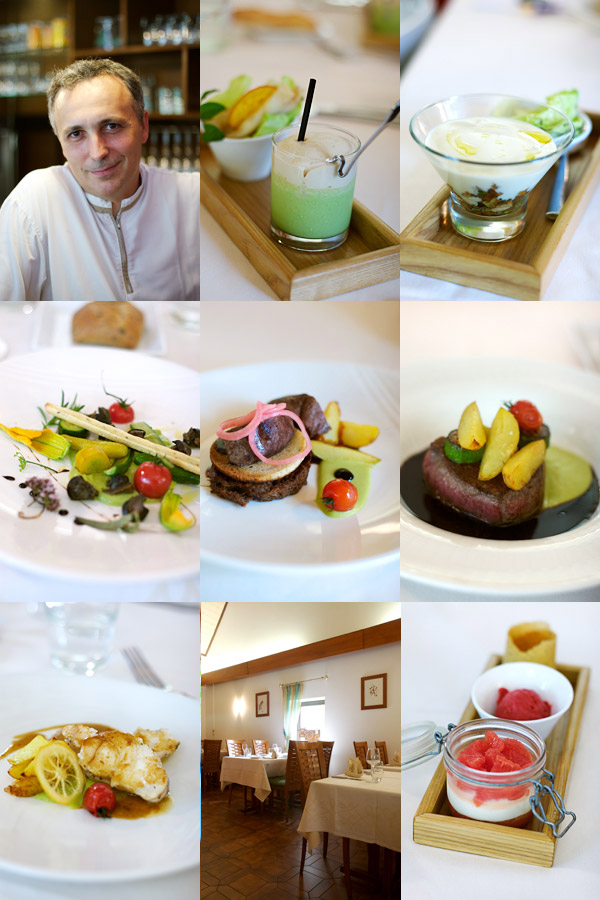 Restaurant l'écluse 16 in Altwiller, Alsace