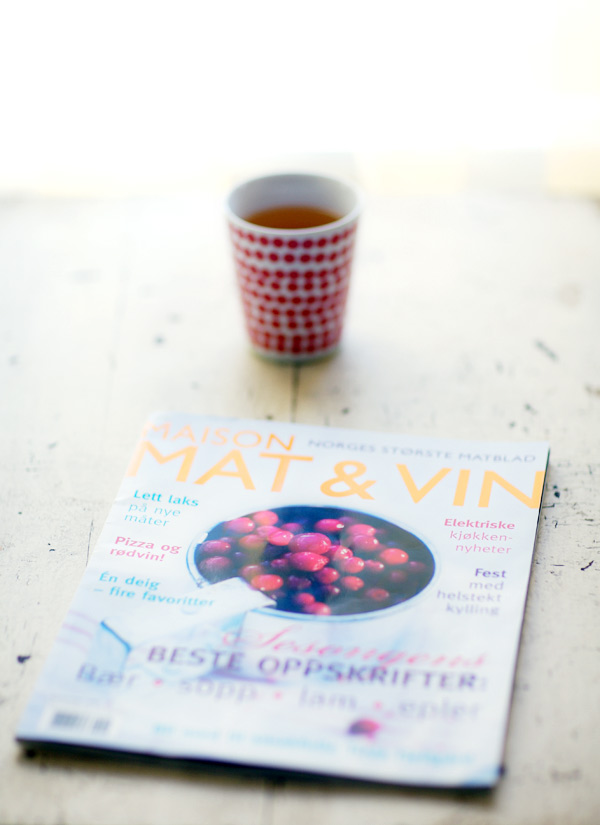 You know that I like to travel and write about the experience of my trips. I've always been that way in the family.
Don't ask me why but I've always been extremely attracted by les pays du Nord — Scandinavia in general. Over the years, P. and I traveled twice to Iceland and once to Denmark.
And we've been dreaming about Norway.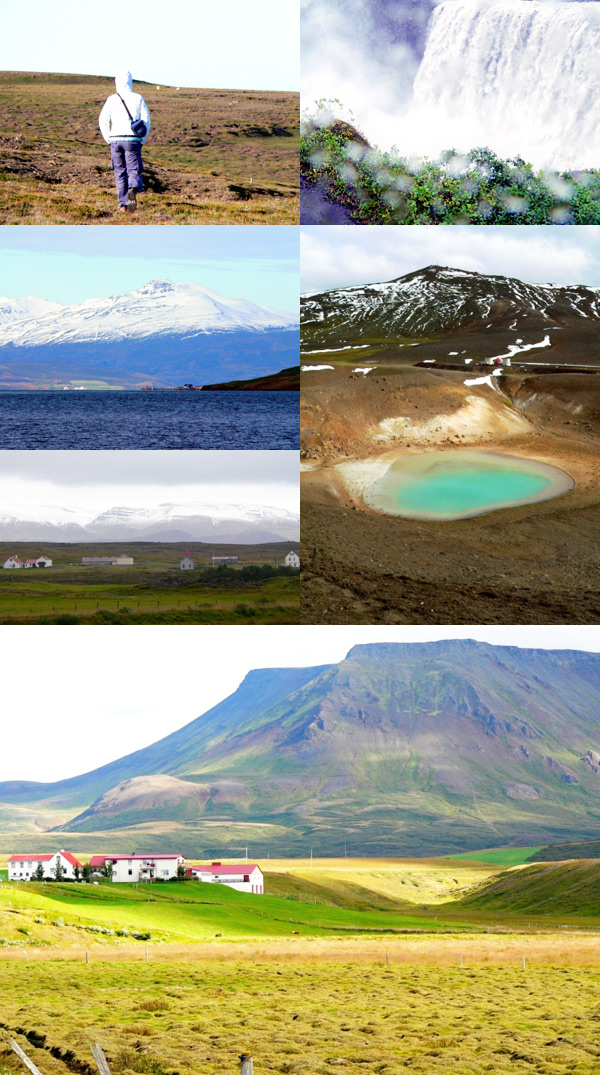 Iceland
I've not yet been to Norway but it's a destination high on my list. So when Hanne, a journalist working for the Norwegian magazine Maison Mat & Vin, emailed to ask if she could interview me for a feature in their magazine, I felt pretty excited. It had me dream of traveling to Norway and its colors and fjords and culture again. Lulu will love it as much as we will — I know.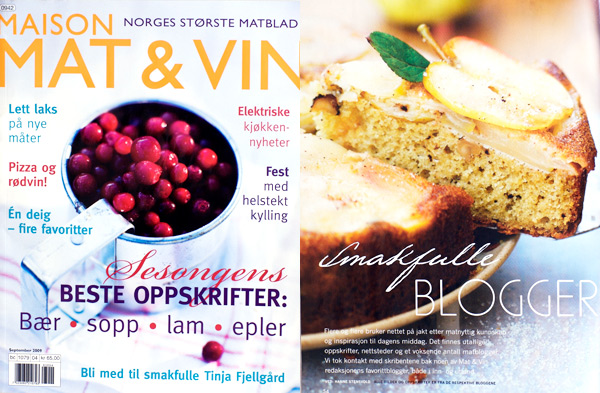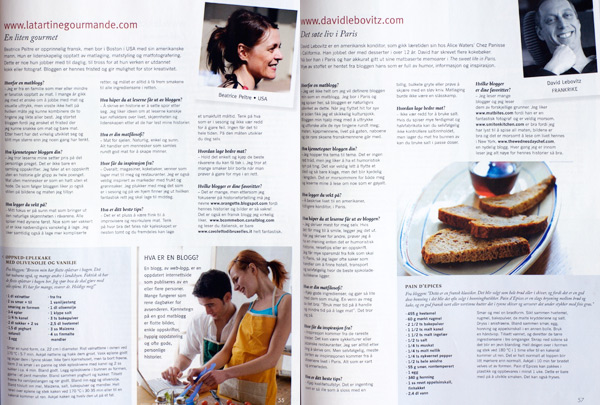 The article Hanne wrote is about food bloggers and was just published in the September 2009 issue — the recipe of mine they featured is my upside down olive oil apple cake. I was really happy to see fellow food bloggers like Ilva, David and Cecilie. I don't speak Norwegian but sometimes it doesn't matter. Pictures speak for themselves. Maison Mat & Vin is one of those delicious-to-read food magazines that make you dream of food and travel.
Thanks Hanne!