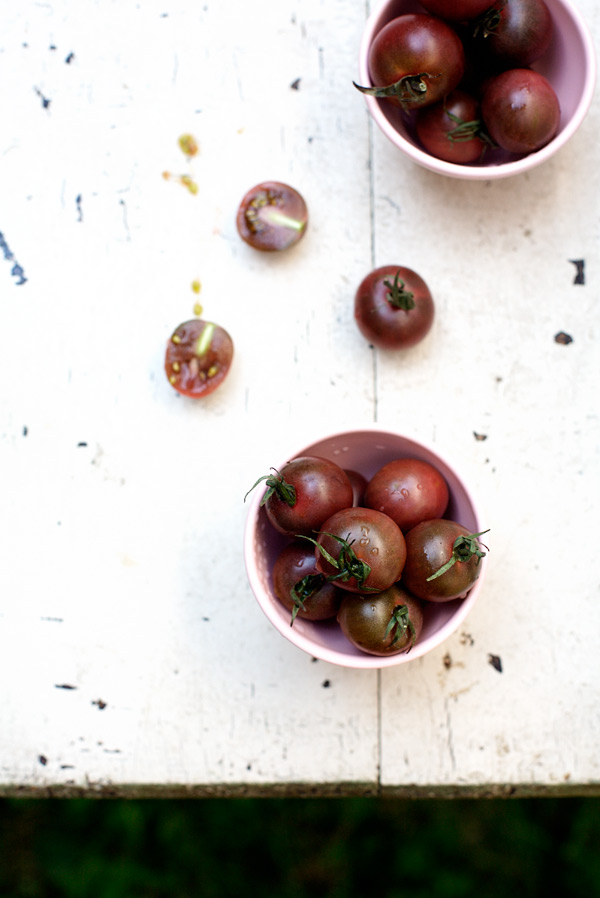 Black cherry tomatoes
I haven't got much to chat about, but I just could not wait to share these lovely jewels Lulu and I found yesterday at the farmer's market. My kitchen is turning into a tomato house. I swear!
While I was preparing dinner last night (stuffed tomatoes, tada!) — and I was starving — I ate them as I would strawberries. The best summer snack! I'm sure you have similar goodies at home, non?
Have a great weekend everyone! It's promising to be a fantastic Indian-summerish one here. Oh it's the best time of year! We'll be eating many more tomatoes I feel.