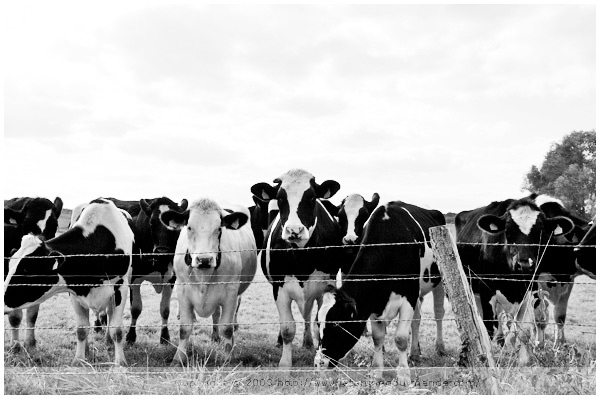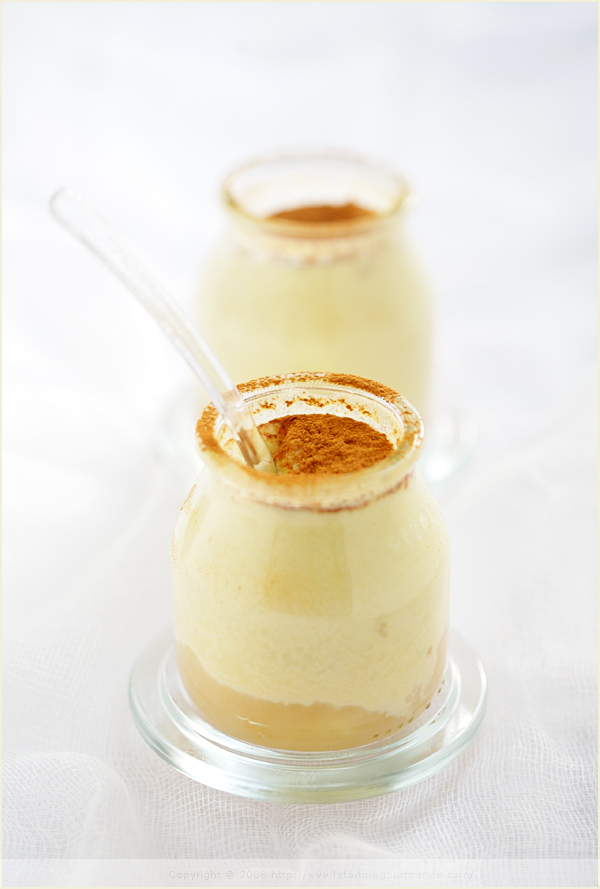 Petits pots de crème aux épices et sa compote de pommes
It was still early because I had insisted that we ate dinner at 7 pm. Bébé makes me ravenously hungry by 6, most evenings.
"Qu'est-ce tu veux comme dessert ?" P. asked me while cleaning the table. "Un yaourt ?" (What do you want for dessert? Yogurt?)
"B o r i n nng!" I shouted back, as if I was scared he could not hear me.
Even my favorite sheep milk yogurt would not do: I was actually feeling picky.
We had bags of delicious-looking Heirloom apples — they are everywhere in the house, in fact — a cake I had baked earlier in the week — handy for my frequent, sudden afternoon snacks — even a lemon yogurt tart that I had decided to prepare late the night before, on a whim, just like that, because I had not made one in years, and I felt like tasting one. But despite all of those, all I could think of was a silky and creamy pot de crème, you know, a dessert very similar to those ones.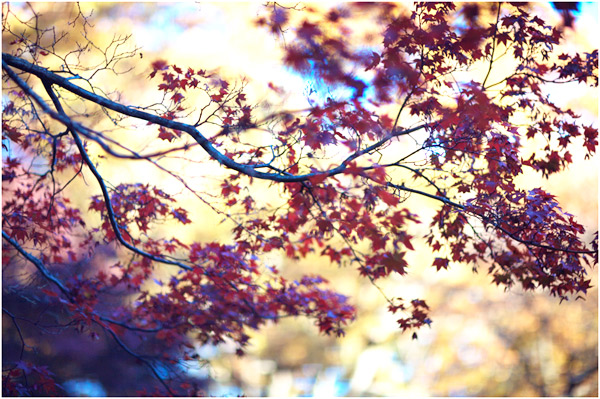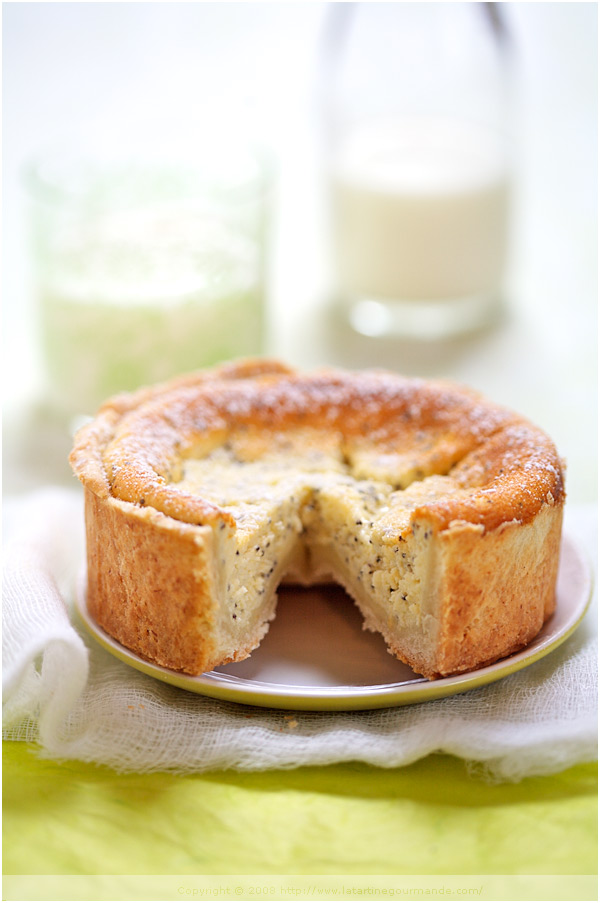 Lemon, Poppyseed Yogurt Tart
Although I've not experienced crazy food cravings during my pregnancy — some of you have asked me about it — I have nonetheless developed a strong opinion about what I want to eat, and what I do not want, no matter what. Of course, it's not that I did not have an opinion on my food before — P. could confirm that part — but now more than ever, I've noticed that it's just more present. Always there, in me.
So I had really been thinking about these petits pots de crème all week. But never managed to prepare a batch, always running short of time.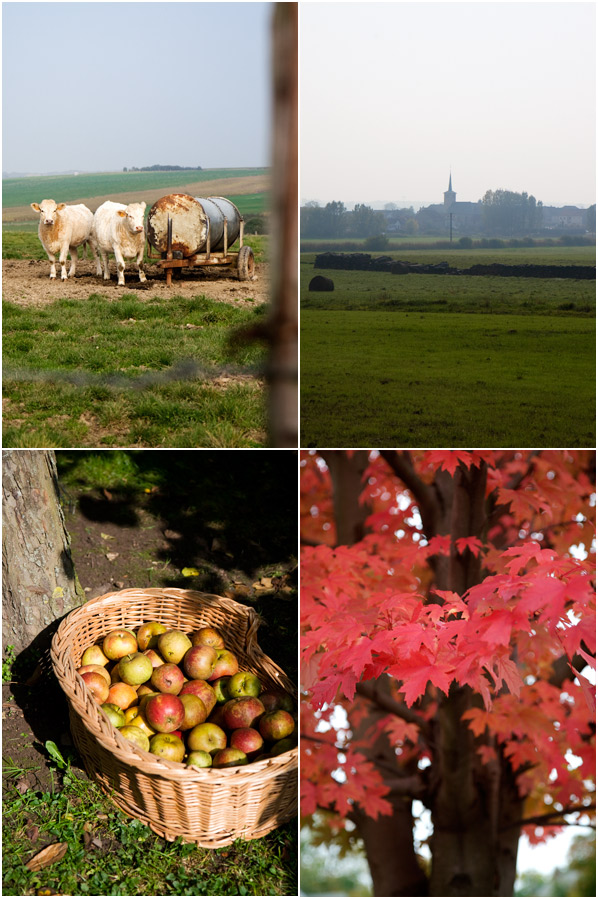 "Ca sera vite fait, tu verras. On a le temps ce soir," I told P. as we started to discuss other dessert possibilities (It will be quickly prepared, you'll see. We have time tonight.)
True.
This dessert does not require a lot of time to be prepared. I've made numerous variants on the same idea, and always find the result extremely satisfying. When I was a kid, it was probably one of the desserts that my brother B. and I often ate during the week. My mum always prepared vanilla and chocolate pots de crème for us to enjoy at lunch, or dinner. Sometimes we had one, but I often begged for a second one. To my delight, I remember her often giving in too.
In this recipe, I decided to add some fruit. Since I had homemade apple compote in the fridge, I thought it would work well with the cream. It would feel like tasting a yogurt with the fruit at the bottom. You would, in fact, get the full taste of the dessert with a spoonful dipped deep in the jar.
And it worked like a charm.
To start, I infused coconut milk and milk with cinnamon and cardamom; then, I simply added sugar and eggs. The creams were cooked in the jars placed in a bain-marie for about 30 minutes in the oven. They were then left to cool before resting in the fridge.
P. looked surprised and hesitant. "Aren't they too hot to eat?" he asked when I brought two jars for us to try.
"Well, yes…no. You are not technically supposed to do that. But you'll see, they'll be good all the same."
Didn't he know that I had been waiting for this all week?
After one spoonful, I felt my entire body relax, enjoying the moment. It was the same feeling of contentment I remembered from when I was a kid. At the second spoonful, I suddenly felt a few kicks in my stomach.
"Eh!" I exclaimed, taken by surprise.
I smiled. It was making bébé happy too.
This dessert was simple and honest; a dessert good pour les grands et les petits (for adults and younger ones).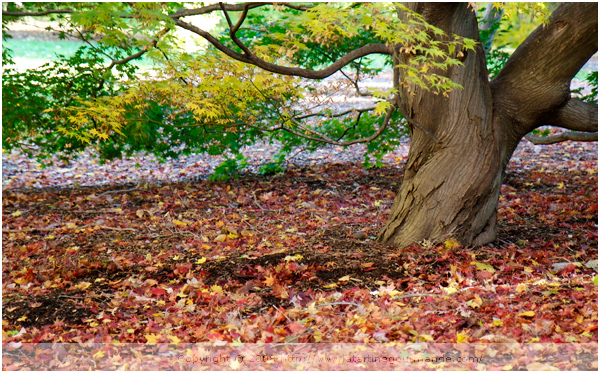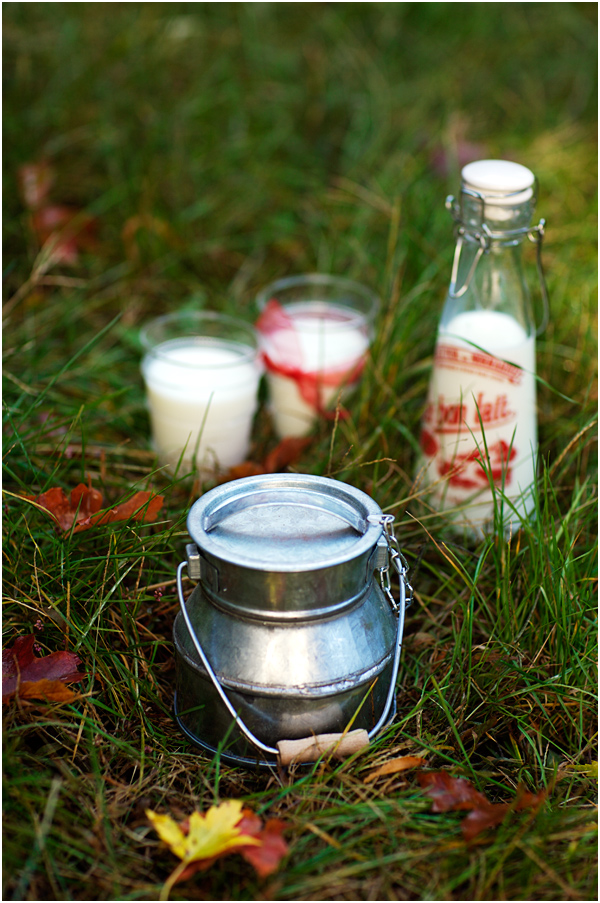 Spiced Cream with Apple Compote
(For 6 servings)
You need:
1 cup whole milk (try soy if you want a version without dairy)
3/4 cup coconut milk
3 eggs
1 cinnamon stick
6 green cardamon pods, crushed
1/4 cup blond cane sugar
6 tablespoons homemade apple compote
Ground cinnamon, to serve
Apple compote: I typically stew 4 to 5 apples (peeled, cored and diced) with 2 to 3 tablespoons blond cane sugar, and a vanilla pod — other spices too, if I feel like it. The compote is ready when it is soft and the apples are mushed. It keeps well in the fridge for a week. I like to add it to plain yogurt, or spread on a tartine too, and use it in making desserts as well.
Steps:
Preheat the oven at 320 F.
Divide the apple compote between six small glass jars.
In a pot, heat the milk, coconut milk with the cinnamon stick and cardamom pods. When it is almost reaching boiling point, stop the heat and cover; let infuse for 30 minutes, then filter.
In the meantime, in another bowl, beat the eggs with the sugar. Add the infused milk and mix well.
Pour over the apple sauce, making sure to discard the foam that might have formed at the surface of the batter.
Place the jars in a dish filled with boiling water — half way up to the top of the jars. Cook for about 25 minutes. The creams are ready when they are still moving slightly when you jiggle the jars. Let cool at room temperature, then place in the fridge before serving. Serve with dusted cinnamon.
Le coin français
Petits pots de crème épicée et compote de pommes
(Pour 6 petits pots)
Ingrédients :
250 ml de lait entier (essayez du lait de soja nature pour une version sans produits laitiers)
180 ml de lait de coco non sucré
3 oeufs
1 bâton de cannelle
6 capsules de cardamome vertes, pilées
50 g de sucre de canne blond
6 càs de compote de pommes maison
Cannelle en poudre, pour saupoudrer
Compote de pommes : je fais souvent une version très facile. Pelez et évidez 4 à 5 pommes. Coupez-les en dés et mettez-les dans une casserole avec 2 à 3 càs de sucre de canne blond, et une gousse de vanille fendue et grattée — d'autres épices aussi, si vous aimez. Faites cuire sur feu doux à couvert. La compote est prête quand les pommes sont réduites en purée. Elle se garde bien au frigidaire pendant une semaine. Je l'aime mélangée à des yaourts natures, ou sur des tartines de pain beurré, ou je l'utilise pour préparer des desserts.
Etapes :
Préchauffez le four à 160 C.
Divisez la compote entre les 6 pots.
Dans une casserole, faites chauffez le lait et le lait de coco avec le bâton de cannelle et les caspules de cardamome. Une fois presque à ébullition, arrêtez le feu, couvrez et laissez infuser pendant 30 minutes; filtrez.
Pendant ce temps, dans un autre bol, battez les oeufs avec le sucre. Ajoutez le lait infusé et mélangez bien.
Versez cette préparation dans les pots, en prêtant attention à enlever la mousse qui aurait pu se former à la surface.
Placez les petits pots dans un plat contentant de l'eau bouillante — à mi-hauteur de la hauteur des pots. Cuisez pendant environ 25 minutes. Les crèmes sont prêtes quand elles sont encore légèrement tremblottantes. Laissez-les refroidir à température ambiante avant de les filmer et de les mettre au frigidaire pendant quelques heures. Saupoudrez de cannelle au moment de servir.