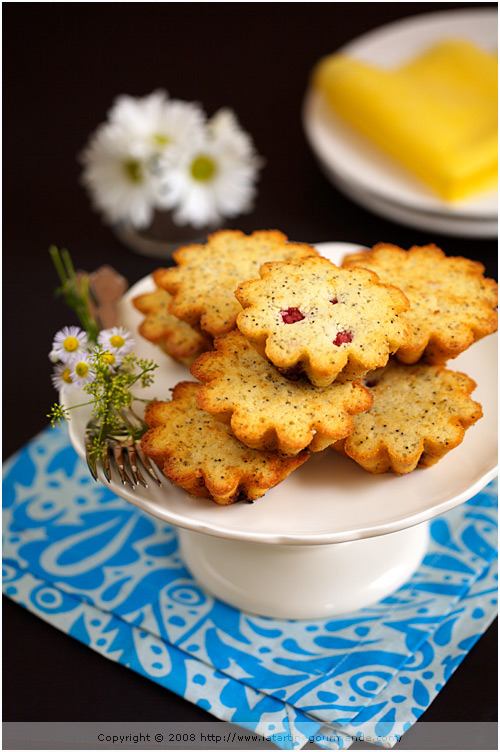 I cannot believe that I lost my recipe.
This is what happens when you have too many pieces of paper lying around everywhere in the house, amongst other things. One day, you get tired of the pieces of paper everywhere — and the other things too — and that same day, you decide to change this and you start collecting all the pieces that you plan to toss in a bin. It will make you feel lighter.
Less clutter, more air to breathe.
But a few days later, you realize that you cannot locate the recipe you had jotted down quickly while baking. So you start panicking a little.
Then you realize that the recipe must have been written on one of the many culprit pieces of paper that were lying everywhere in the house, only a few days before.
So you sigh and think for a minute. You remember that you used yogurt, lime juice, berries, poppy seeds and canola oil instead of butter. Thank God, parts of your brain are still functioning normally.
Yes, right.
You have to bake the cakes yet another time.
So that you can share it with your readers. And its full story too.

N'est-ce pas ?