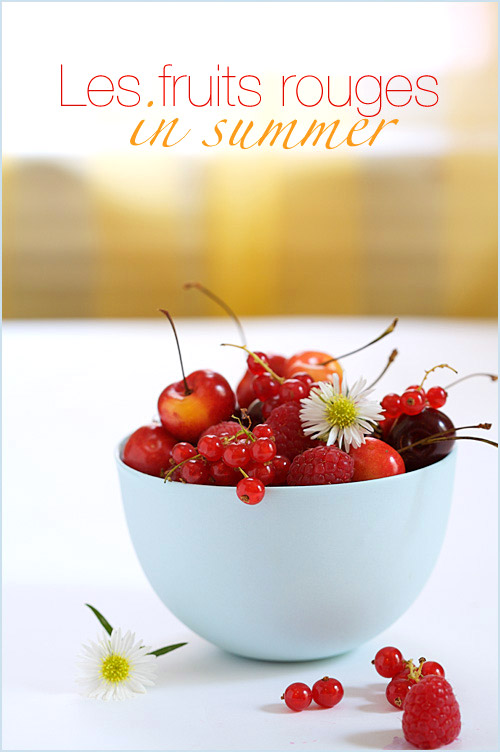 Summer beauties
If I had any talent for poetry, I think I would be thrilled to be able to write elogious words about my love and fascination for les fruits rouges. At this time of year, I become excited like a child when I arrive at the market, and find all sorts of beauties like these ones: Rainier cherries, groseilles rouges (red currants), Bing cherries, raspberries and strawberries. Wouldn't you too?
I cannot decide which ones I like best.
Although these days, I don't know if you are like me, but I think I will turn into a large cherry in view of the consumption I make of Rainier cherries. I walk around with noyaux (pits) in my mouth all day.
I really do.
Oh, and guess what, some of you were so right! I've found the cake recipe again, in a pile of papers that, Thank God, I did not get rid of.
Le désordre (mess) has some good, even if my papa would fully disagree with me. But he and I have a different concept of it .
Bon 14 juillet à tous ! I will come back with recipes next!