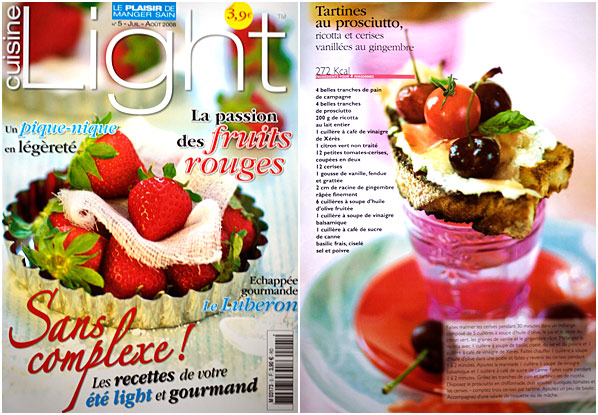 Cuisine Light Magazine July/August 2008 and a Cover
Not only was I delighted to be working for Cuisine Light Magazine once more for their July/August issue (numéro 5), but what a lovely surprise to find out that one of my pictures was chosen as the cover of the magazine.
Now this is a first and I have to say, that made my day!
Many thanks again to the team for including my work in the magazine. You will find recipes like veal roulades with sage, cherry tomatoes stuffed with red quinoa salad, fresh muesli with apple, spring rolls, a summer sandwich ideal for a picnic, a refreshing salad and many more goodies to keep you company during summer.
I hope that this makes you hungry.
Well, I am now. I'd better get some lunch before I become grumpy.
And oh yes, dessert is on its way.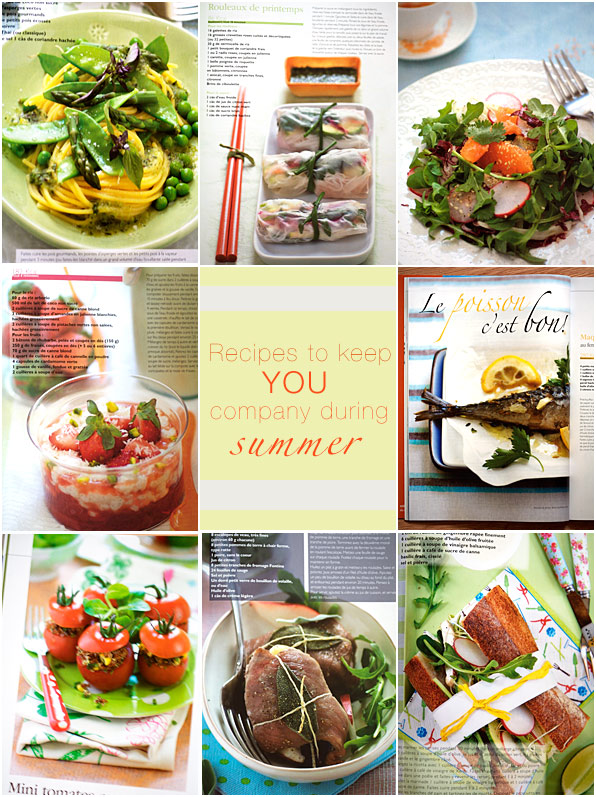 Samples of the recipes I contributed