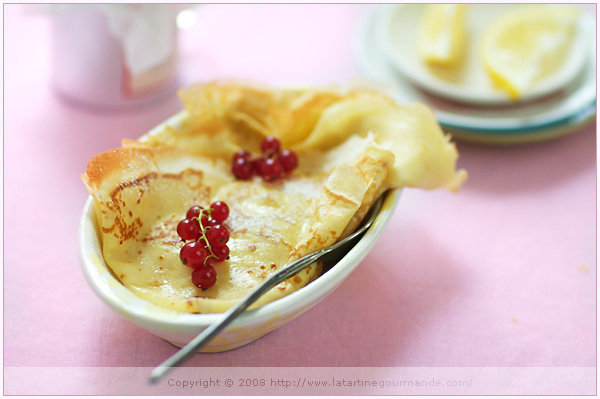 Lemon and Sugar Crêpes
Impossible to miss the date this year. La Chandeleur, Crêpe day, which happens this coming Saturday. I like crêpes too much. In fact, so much so that this year, I am proud to have somewhat spread the word, and wrote an article about our scrumptious crêpe tradition for the Boston Globe.
Interested in hearing more?
Have a look at the article on how to Make great crêpes in a snap in the Boston Globe Food Section of Wednesday Jan 30, 2008, and see a recipe for Lemon Sugar Crepes, les crêpes citron-sucre. So be ready to flip and snap on Saturday: make crêpes and eat them fast, preferably with your fingers, making sure to lick every single sticky sugar mark left around your mouth.
The best part, don't you think?
Then on another note, I was pleased to be invited to speak at Boston University last week, in a food writing class part of the Masters of Liberal Arts in Gastronomy. What a fun experience! Thanks Sheryl for inviting me!
Check out one of the students' post here. Et mille mercis.