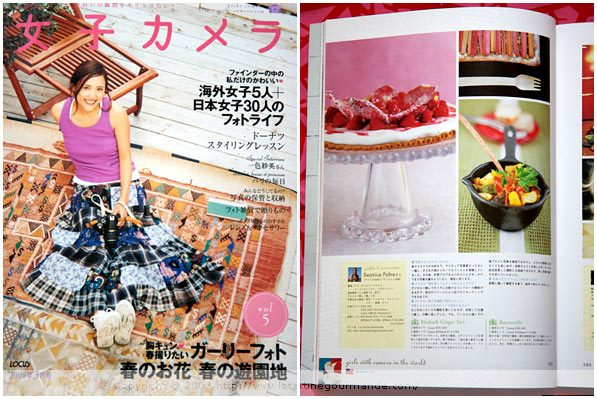 Joshi Camera Magazine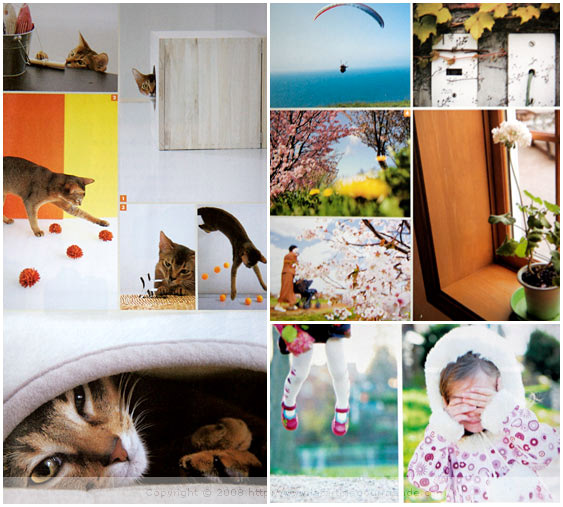 Extracts from Joshi Camera Magazine
Have you heard about Joshi Camera? Perhaps you have if you live in Japan. I hadn't until a few months ago, when I was asked whether I would be willing to answer a few questions about digital photography. One of the magazine's editors had found my pictures on Flickr and liked them.
Joshi Camera is a Japanese magazine about female digital photographers. I was really excited and honored to be part of the series of interviews on female digital photographers they made. I discovered so many talents and beautiful pictures. Eye candy under its best form, colorful pictures with immense sensibility. And, what a delightful surprise to see that Melissa was also featured in the magazine.
Of course, if only I could speak Japanese, then I would understand at least more than one word in the issue I received in the mail. I have to trust that it reflects the answers I gave. At least I recognize my pictures.
This copy is for sales in Japan and South Korea, in case you are able to have a hand on it. Or on line.
Many thanks to the whole team for including my work in this issue.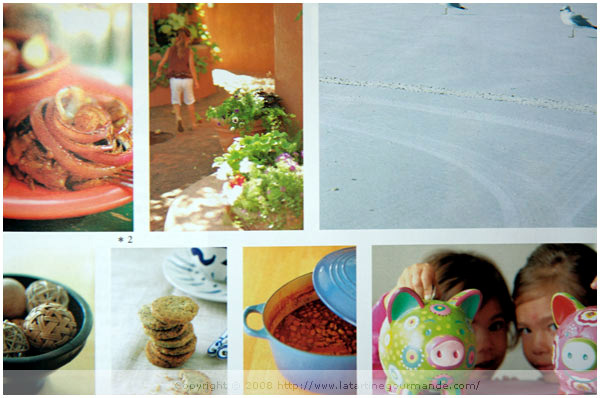 Extracts from Joshi Camera Magazine