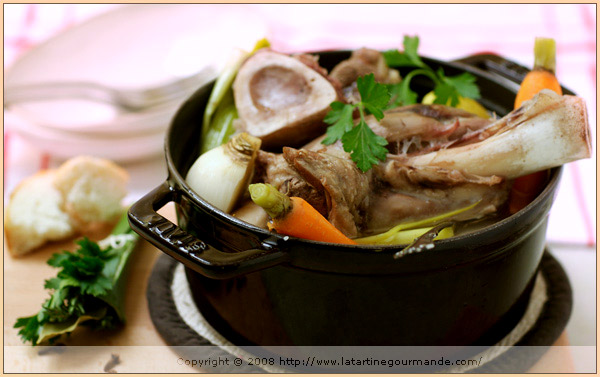 Pot-au-feu for the Boston Globe
May I have your attention for a minute ? Wednesdays seem to be the days when I am announcing things in this new year, doesn't it?
The first thing:
perhaps in honor of my mother, grand-mother, and great-grand-mother who taught me almost everything I know about
pot-au-feu
— Sundays were the days when we would eat it when I was a kid. I have written an entire article about it, "
Bony Stew Sticks to your Ribs
", with its recipe (
Provençal Pot-au-Feu
), in today's
Boston Globe Food Section
.
The second thing: the Menu for Hope raffle results have been announced. Can I remind everyone how wonderfully successful the event was? $91,188.00 raised, with an increase of 50 % from last year. A big thank you to Pim and all the organizers, and to every one of YOU who generously donated. My price, the Salt and Pepper cookbook by Jody Vassallo, will go to Nicholas M Harvey. Many congratulations!