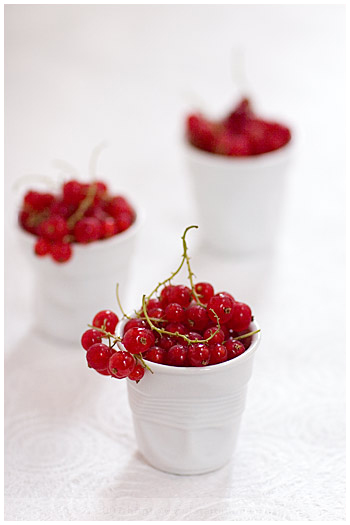 Red Currants — Groseilles rouges
Yes yes, there are two more days during which you can still submit your entries for DMBLGIT.
And, what better thing to do but to meet the panel of wonderful judges now? You are all dying to know, anyhow!
Mouse over and discover: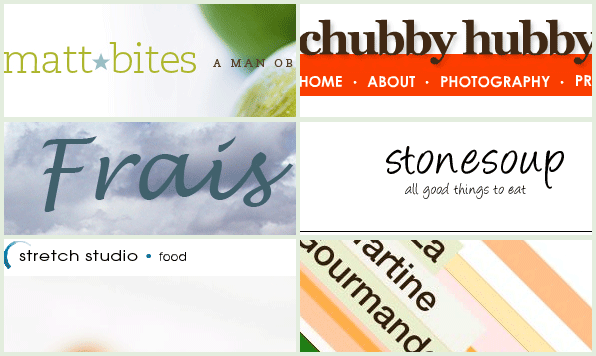 Four multi-skilled bloggers that you probably all know well by now:
Not a blogger but a professional photographer
Stretch from Stretch Studio, with whom I am so lucky to have worked with already.
And then,
Myself, your host. I will leave the judging to these talented five above.. I am actually also judging!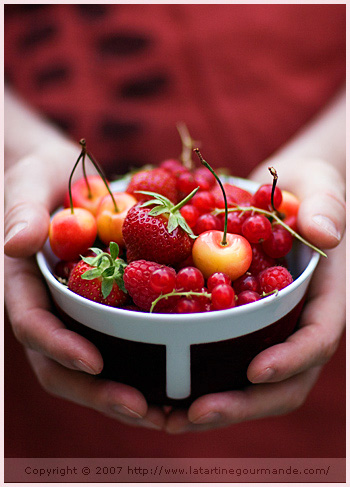 Judging will start after June 27, and the results should be announced in the second week of July, after the holiday. Remember to check the gallery of entries here, always available if you click on the DMBLGIT Gallery Icon on the right panel of my blog.
I am so happy to have such an international panel of talented bloggers and photographers. Thanks so much to all of you for your participation and wonderful entries. I already look forward to announcing the results.
Note, update of June 27, 2007: Sorry for those who sent me an email that I never received. If your message is too short and contains only a link, sometimes my spam filter software thinks it is spam! So you have to write somethig longer, to make sure I get it! 😉
Technorati Tags: Food Styling, La Tartine Gourmande, Food Photography, DMBLGIT