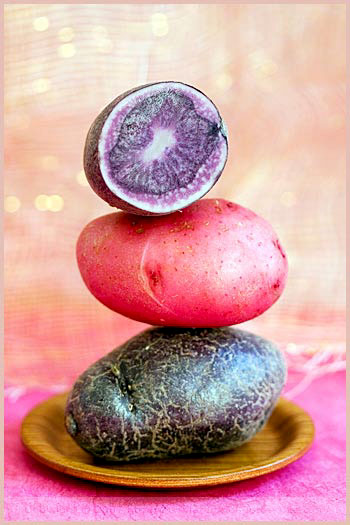 Purple Potatoes — Vitelottes
They are amongst my favorite types of potatoes. Beautiful natural coloring in food! I cannot resist. And so, there has been a lot of cooking going on with these. Next week, I will share a recipe, if you like.

Bon weekend à tous ! Have a nice weekend!
Technorati Tags: Food Styling, La Tartine Gourmande, Food Photography, vitelotte, Purple Potato