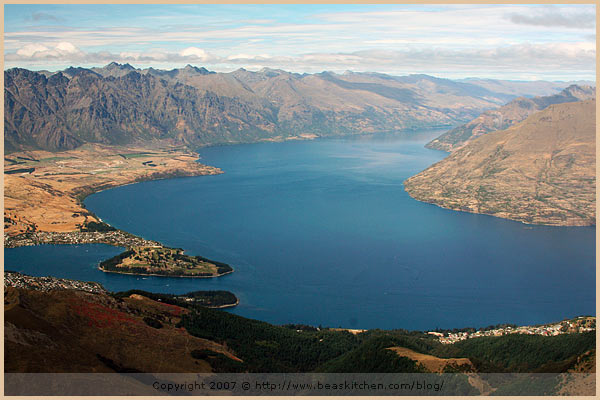 Queenstown viewed from Ben Lomond Summit
Here we are in New Zealand. Well arrived!
Today, we went for a long long hike by Queenstown, to get to the top of Ben Lomond Mountain, at 1748 m. And that was rough! Seven hours on a steep path. Yet, with a view like this, I can only tell that it was worth the effort and sweat. But what a hike!
I promise more news soon.