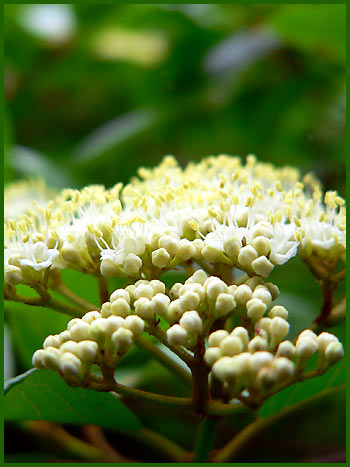 Back from Bar Harbor, Maine.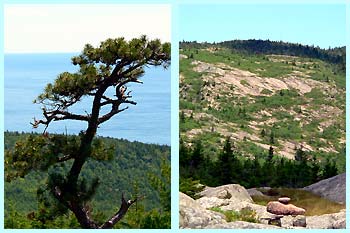 We spent 5 superb days hiking in Acadia National Park, discovering new trails, enjoying the cool sea breeze and the fresh air at the top of the mountains.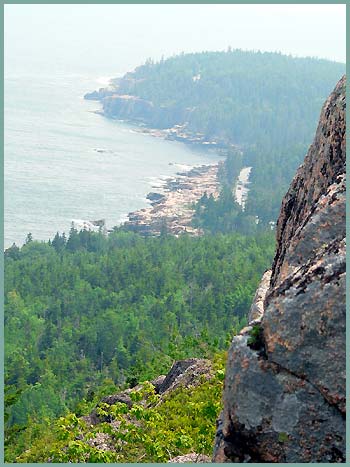 We followed Michel's tip (merci Michel!) for a unique night out, to have dinner at Havana's restaurant in Bar Harbor. We had nice latin food, between a marinated rare tuna for me, duck empanadas as appetizers and a soy marinated hanger steak for P. We spotted a few places we will try next time, such as Seasons on Roderick street and Mâche bistro. But for most of our stay this time, we cooked dinners in the little cabin we rented by the sea in Salisbury Cove, and prepared lovely picnics for lunches taken at the top of les sommets. Those summits included Dorr mountain, Mt Cadillac, Gorham mountain, Pemetic mountain, and Mt Saveur amongst others.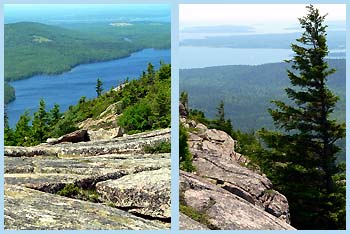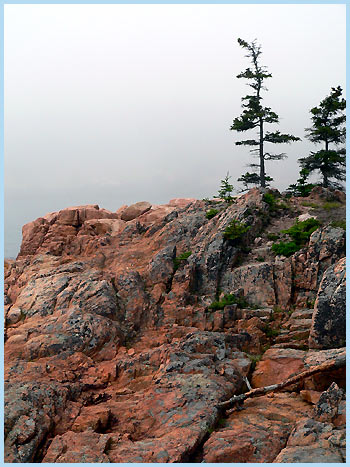 I also found a super cool new hiking gadget that I just love: a spork! Called this way although it is 3 things in one, spoon, fork and knife. Maybe it should be called sporknif!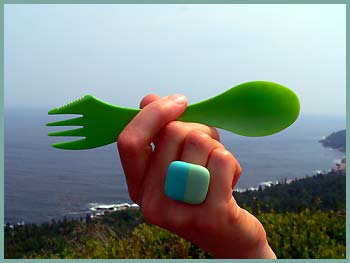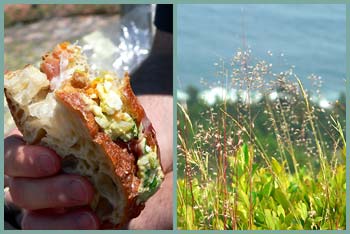 I know I did not really need it, but I don't always need to have a need to buy a new gadget! Agreed! It made the perfect utensil for us to cut our sandwiches if need be, eat our salade de carottes quotidienne (daily carrot salad) — Gosh, I am so French!– and Liberty yogurts. Merci aux canadiens ! Liberty yogurts are amongst my favorite ones around here.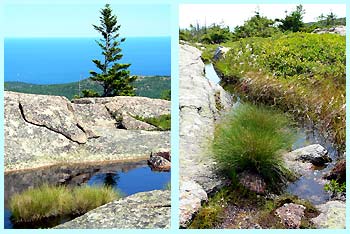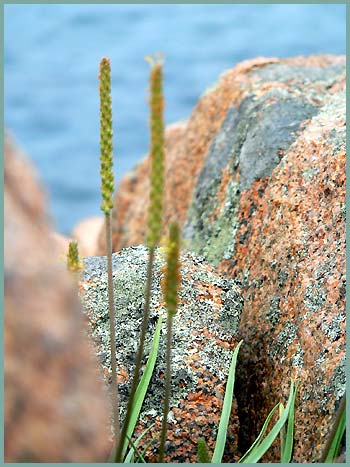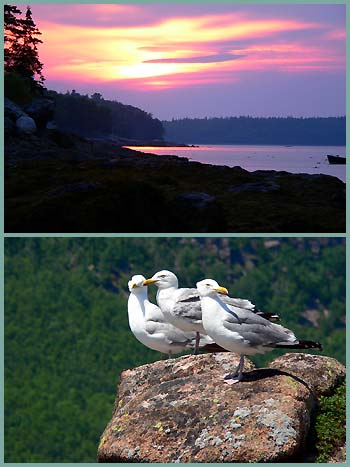 Even at the top, the seagulls knew where to find us and our crumbs!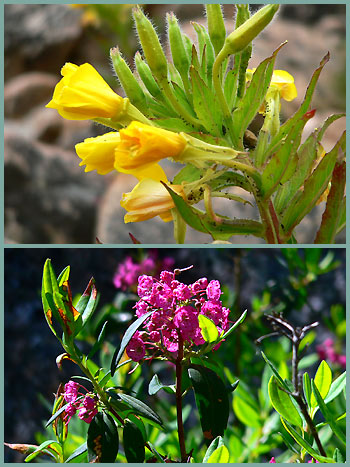 Well well, would I almost forget to share the purchase of my new toy?
I did not take it on the hikes as oh boy, my toy is heavy! I have only started to play with it, and I know already that there is a lot to learn!
Oh, what is its name?
A new Canon 30D! And I can say that I am a very happy girl, ready to play and have fun with it! Wish me luck! There are a lot of settings!