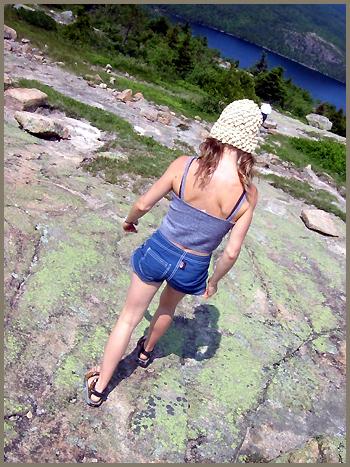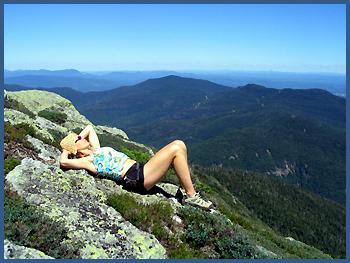 Finally a nice break from the heat! What do I do when I get sick of the hot humidity? I go up! Up the mountains!
So what does this have to do with food you might wonder?
Our food pattern will change as we will be eating a lot of travel/hiking sandwiches over the coming days as we are about to set off for a few days to hike in Acadia National Park, Maine. Have you been there before? If not, you should. It has become a favorite spot of ours. 6 hours drive North from Boston. I look forward to the hikes and our gourmet picnics! Because they always are! Prosciutto, avocados, smoked salmon, veggies, brioche, sourdough bread, cheese, an all sorts of goodies are packed. And we did not forget the bouteille de Lillet (bottle of Lillet), for our little apéritif at night, looking at the sunset on the ocean.
As our saying in French is:
Après l'effort, le réconfort !
After the effort, you need the comfort!
A bientôt ! When I am back, you will get the story of my ladyfingers, part 2, promise. Enjoy the long weekend!