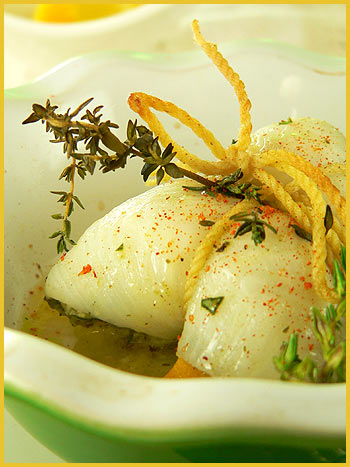 La frustration de la langue – Language Frustration

Language can be frustrating.
Speaking a foreign language can be even more frustrating. And by the same token, speaking your own language in a foreign country brings its own set of challenges.
Take P. for example. Do you think that he would actually correct my English when I make mistakes? Of course not! Or sometimes he does, but most of the time he does not and, hmmmm, I just wonder why. In any case, you soon realize that living in a foreign country where you speak another language, and not use your mother language as often as you wish can create situations in which you can speak a very funny (funny weird) language. You somehow develop your own, and use it to communicate with the expats from your country. My example is the following: my French friends and I can become what I call language lazy. We speak a franglais defined by us. Not finding a word in French? Pas de problème, let's just use the English one, everyone understands. In reality the real culprit is your memory. When you do not use a word or expression, you tend to forget about it, or rather, it goes safely to have a wee sleep in what is called the passive memory. On the other hand, the active memory deals with every day words, the ones you will not forget because you use them a lot. I am lucky though. Working in languages for so many years allowed me to stay sane.Yet it can be hard and tiring.
So what does fish have to do this with this story? Well, let's be clear. It becomes very pleasurable to encounter words that are the same in both languages (and of course I am not referring here to pronunciation as this is a world of its own). My example is Sole
What is the English word for the French la sole?
Sole.
Love it! Those examples are the best! It occurs often that P. asks about the French translation of an English word and bingo, it ends up being the same!
Béa: – Béa, how do you say tulip in French ?
P.: – Devine! c'est la même chose! Tulipe! (Guess, it is the same thing)
Of course in the food industry, this happens more often than in other areas. No complaints, all the more as learning the names of fish in English has always been a nightmare for me. I just have a hard time remembering those (I should really use flash cards). I often go to a restaurant and find myself seeing fish names on the menu without having the slighest clue as to what they are. Friends help of course (aren't they nice!) and try to give me graphic descriptions of the fish's looks, but it does not always work to fulfill the gap made by the missing word.
Les roulades de sole
In France, Roulades are a very common way to prepare fish or thinly cut meat (it is also sometimes referred to as paupiettes). Fillings are usually placed inside the rolled shape. I like sole for roulades because of its delicate texture, as sole fillets are thin (keep in mind that: fillet– English spelling, filet– French spelling).
Why do we call them roulade (roo-LAHD)?
Because literally, it means that we are making a roll and in French:
rouleau (n. m.) = a roll.
rouler (v.) = to roll.
Using the same root, we made roulade!
I remember family dinners where we would have roulades de sole served in a creamy sauce. The fish was usually cooked in a court bouillon first (basically a fish stock). I decided to twist the typical preparation. Instead of cooking the soles in a fish broth, I simply baked them in the oven with lemon and herbs. This recipe is simple and takes no time. That is a real bonus. All you need is a bit of cooking string and have fun making those knots! It surely brings the manual side in all of us.
Sole Roulades with Herbs and Lemon
(for 4 roulades)
You need:
4 sole fillets
1 lemon
Thyme
2 Garlic cloves
Olive oil
1 tbsp chopped fresh basil
1 tbsp pine nuts
Salt and pepper
Steps:
Preparing your pesto
Take a mortar and in it, crush the peeled garlic cloves with a dash of coarse sea salt.
Add the basil leaves, the pine nuts.
Continue to crush and then add the olive oil (3 tbsp or so). The consistency should not be too thick.
Preparing the fish
Place your soles on a wooden board and sprinkle pepper on both sides.
On one side, brush some of your pesto.
Place two thin slices of lemon on the fish, rolll it and tie it as if to tie a package. The strings describe a cross at the top and bottom of the rolled fish.
Place the fish roulades in an oven dish brushed with olive oil.
Place a piece of thyme on top of each roulade and then pour a dash of olive oil.
Place in a preheated oven at 400 F for about 15 min.