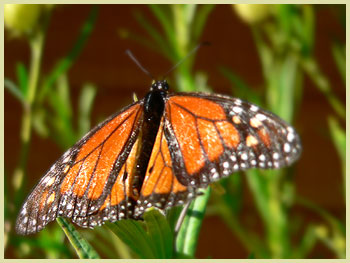 Francesca from Spoonandstem tagged me for this 4×8 Meme. I slightly modified it as, cough cough, excuse, excuse, I just could not answer all questions. Bad me!
An easy post to get slowly back in the swing of things. C'est bien, non?
The 4×8 Meme:

Four Jobs I've Had in My Life:
1. Cook Assistant in Italy, Lago di Garda
2. French Teaching Assistant in Illinois, USA
3. French Teacher in Wellington, New Zealand
4. French Localization Specialist in Boston, USA
All this French stuff makes me dizzy, au secours!
Four Movies I Could (and I do) Watch Over and Over:
Just cannot decide either, hopeless! (I actually usually do not like to watch a movie more than twice, to try to avoid disappointment and keep memories intact. Saying that, I loved
1. Swimming Pool
2. American Beauty
3. Stealing Beauty
4. Un Air de Famille
Four Places I've Lived:
1. Metz, France
2. Urbana, USA
3. Wellington, New Zealand
4. Boston, USA
Four TV Shows I Love to Watch:
I don't watch TV, and I am not joking! Totally not TV up-to-date!

Four Places I Have Been on Vacation:
My favorite hobbie amongst all: travel! Where can I start??
1. Melbourne up to the Great Barrier Reef, Australia
2. Iceland, all around
3. Tahiti
4. Cape Verde

Four Websites I Visit Daily:
1. http://www.lemonde.fr/ (do I, really?)
2. http://www.expedia.com/ or in the same vein http://www.mobissimo.com/ for super airplanes deals!
3. http://www.blog-appetit.com/web_appetit/food-blog-news.asp
4. http://www.wunderground.com/ (I know, boring!)

Four of My Favorite Foods:
Again, not fair, there are so many!
Don't know how to choose!!
I will try to say:
1. Carrot salad with olive oil/balsamic vinegar dressing, and tons of parsley or mint
2. Plain yogurt with mint, raw sugar, strawberries and a dash of lemon juice
3. Vegetable tarts
4. Caramelized Black Cod

Four Places I Would Rather Be Right Now:
1. Still be in New Zealand in Abel Tasman National Park
2. Hiking in Patagonia, Argentina
3. Swimming in a superb lake or in a lap pool, well anywhere really where the water is clear!
4. All in all, I am quite happy where I am, every place has its charms, a state of mind! 😉

Four Tags to Continue this Meme:
Amongst some of my favorites food blogs,
1. Francesca from Fiordizucca (colours, colours and yummie inspiring recipes!)
2. L from CookBook411 (L just does fantastic photos, with great articles)
3. Cléa from Cléa Cuisine ( a great French healthy food blog!)
4. Anita from Dessert First (Check out the superb desserts)
Photos taken at Wairoro Park, Opua, New Zealand, close to our bach. Butterfly and its preferred flower.