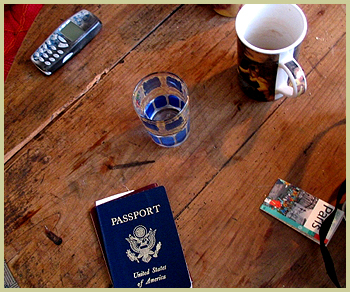 Airports and food, are they exclusive?
A few weeks ago, Philip and I were on our way to France for this year's Christmas break. I had as a habit to prepare what we decided to call airport sandwiches-if we were not having sushi-as I was always dreading the general airline food. Beautiful wrapped sandwiches with avocado, smoked salmon, lettuce , sundried tomatoes, spring onions and herbs on walnut bread from HiRise, egg mix in pita bread with arugula , a tupperware containing carrot salad in hazelnut oil and white balsamic vinegar with fresh dill on top, and to finish, delicious chocolate florentines. A few plastic spoons and forks, papertowels and the trick was made. No worries about what we would get, we were pretty safe this way!
Recently, I had made a promise to myself however that I had to change this habit of mine and start to relax about the whole travel food topic, and trust that the travel experience could be a good one even without our nice little treats usually home prepared. After all, I was paying for the meals on board, so why bring extra bags and things-to-do before going? (I try to travel light, but for some odd reason, the reality can somewhat be different from the dream)"Come on, relax! You will survive!" My new motto! So I purposely decided to shy away from the usual food preparation and placed our fate in the hands of Air France. I was not going to be a slave of my own food! Phhhhhhhhhhhhhhhhhhhhh…………Bad decision!
Well, it could have been much worse. That is, I have to admit that I have had great food on this airline, especially in first class (I was the lucky winner eheh to once have our seats bumped to first class because one of our economy class seats' footrest was broken, hint if you ever want a first class ticket!). This time around, our seats were (grrrrrr) in perfect operational mode and we ended up occupying our booked economy seats. Too bad, no Fauchon chocolate and grilled warm cashew nuts.
First, we got the typical drinks en apéritif, nothing exciting although we could get champagne. To start the Christmas season, why not? A few pretzels to accompany the drink. Nice. We had decided to start watching a movie-Crash– and leisurely finished our drinks, not even noticing our glasses being taken away. But then, quicker than I thought, I saw an airhostess get closer to me, hesitate and stop by my seat, look at the sheet of paper in her hand and then move her lips in an attempt to start a conversation with who? Me. With my headphones on, I did not understand what she was saying, so I relunctantly removed them and said "Excusez-moi ?" She repeated with an inquiring look: " Vous avez commandé un repas spécial ?" (Did you order a special meal?) "Moi ? Un repas spécial ? " ((Me, a special meal?) "Euh, oui, non, enfin je ne sais pas." (Yes, no, well, I don't know?) "Un repas végétarien, vous êtes bien au 25A ?"(A vegetarian meal, are you on seat 25A) "Euh, enfin, oui" (Did I?) I remembered! L'horreur! I had totally forgotten that my Air France profile mentioned "vegetarian" from those days when I was a vegetarian.
Now I like vegetarian food, and enjoy cooking and eating it a lot. But that is not talking about airline vegetarian. A total different story! If you have not experienced it yet, let me tell you what happened: on my tray, I found a few rice crackers placed next to a poorly looking dressing-free salad, a non dairy spread that is supposed to look like butter was coming with a bun of bread (at least it was not gluten free), the main course was made of white rice with lost beans here and there, and as a dessert, I received a piece of fruit (the only nice piece) and …well, that is pretty much it. Malheur! Why did I not bring our usual airport sandwiches? What a bad way to start our travel adventure. Ok, no drama I thought: one bad surprise comes with a nice one. Philip happily offered to share his regular normal nice-to-eat, full fat, sugar full meal, and so I was lucky enough to nibble on my little hubbie's food, that had all the much better goodies, at least in comparison to mine.
While saying all this, you wonder what is the point or what you are learning. I am not sure how this happened but I have returned from France only a few days ago and as I was browsing here and there in the food blogosphere, I have bumped into this very interesting website, all you need to know about airline food. So if you are like me, you travel and care about food, check out airlinesmeals.net. For anyone who travels and wonders what you can expect to eat on planes. It is full of surprises and great pics, and you can even submit your own stories. Next time, I will take my camera out and start to archive any new airline food misadventure. Guaranteed! I have to remember so that I will not get caught once again.
Note: I had forgotten to unorder that vegetarian meal on the return flight, and both Philip and I agreed that we would pretend that we did not know what they were talking about if they approached us again. They did, once, twice, even three times, and I kept repeating "Ah mais je ne comprends pas, ce doit être une erreur, je ne suis pas végétarienne!" (Ah but I don't understand, this must be a mistake, I am not a vegetarian!) Ah it worked! 😉 I had a regular meal, with as a bonus, small fig bread and canelés bought in the morning from Kayser bakery rue Monge in the 5th arrondissement, 2 fruit full fat yogurts and a taboulé salad, just in case!