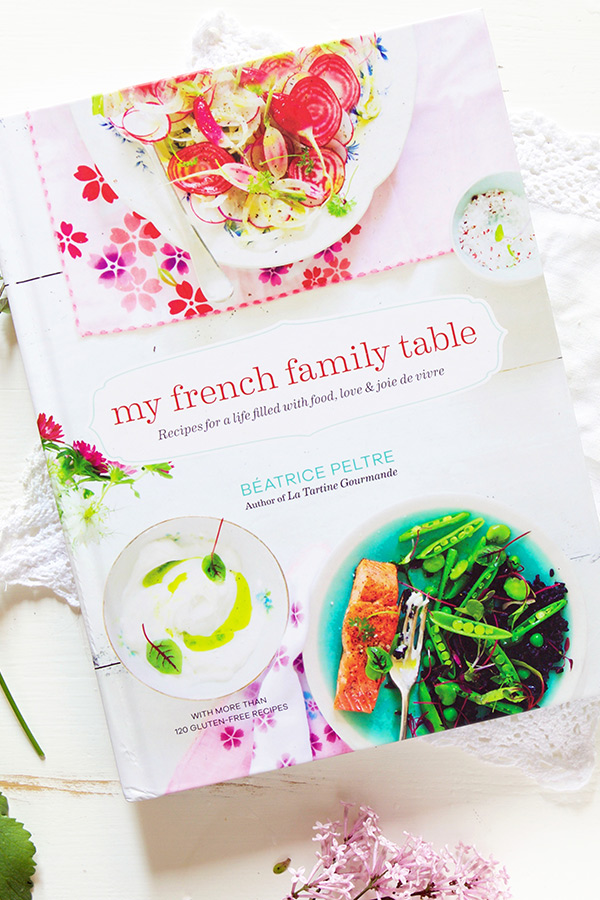 –For my two loved children, Lulu and Rémy
For the celebration of love and family with beautiful nourishing foods–
Oh hello everyone,
I meant to come here before but turned too busy with many life-filling events related to work and family–including following and enjoying the first steps of Rémy who is now fifteen months old already; attending Lulu's end of year dance recital; AND traveling to Sicily to teach a food styling and photography workshop with my friend Fabrizia in Case Vecchie. You can see some pictures already on my Instagram feed. We are already talking about one next year….
Amazing days!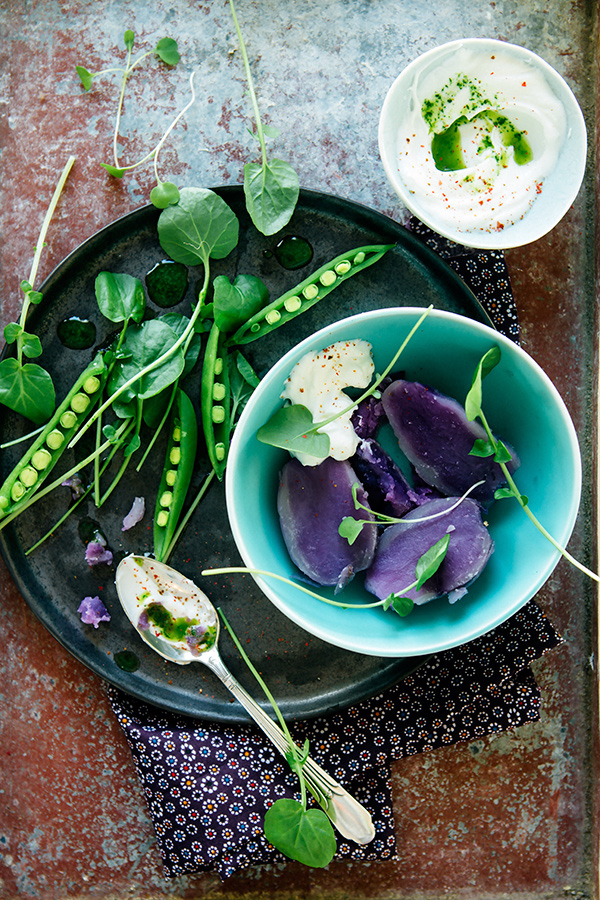 Today IS a special day though!
Because my cookbook, My French Family Table, is finally becoming available.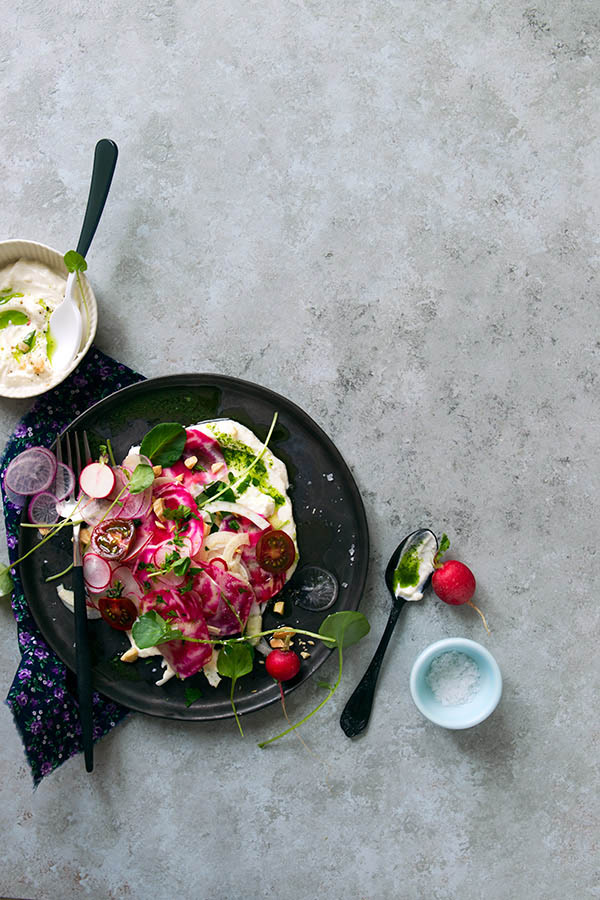 I am feeling really proud and I DO hope that you will love it as much as I do, and that you will use it to cook meals for you family and loved ones. The recipes inside are very personal–I return to them constantly as they are the backbone of my every day food.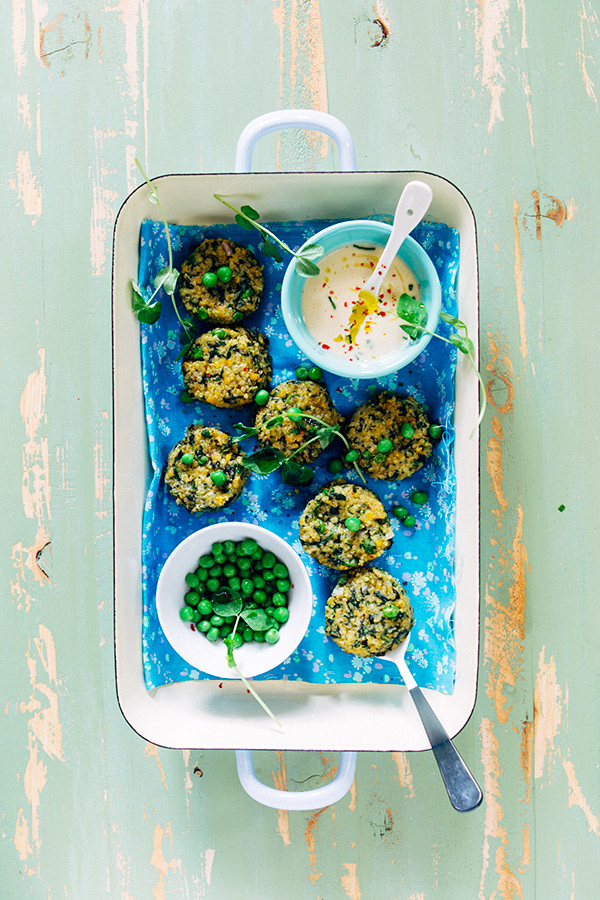 The book is divided into six main sections:
–Mornings Foods
–Soups, Savory tarts, and Salads
–Snack Time
–Cooking with Lulu
–Main Courses
–Sweet treats for the family
Which offer 120 recipes for naturally gluten free dishes that feature whole grains, colorful produce, and distinctive spices.
Foods we love.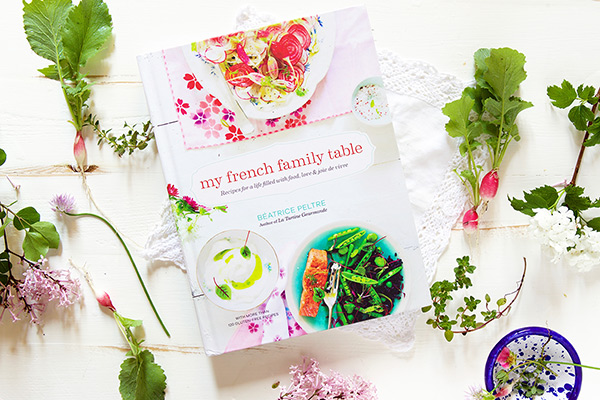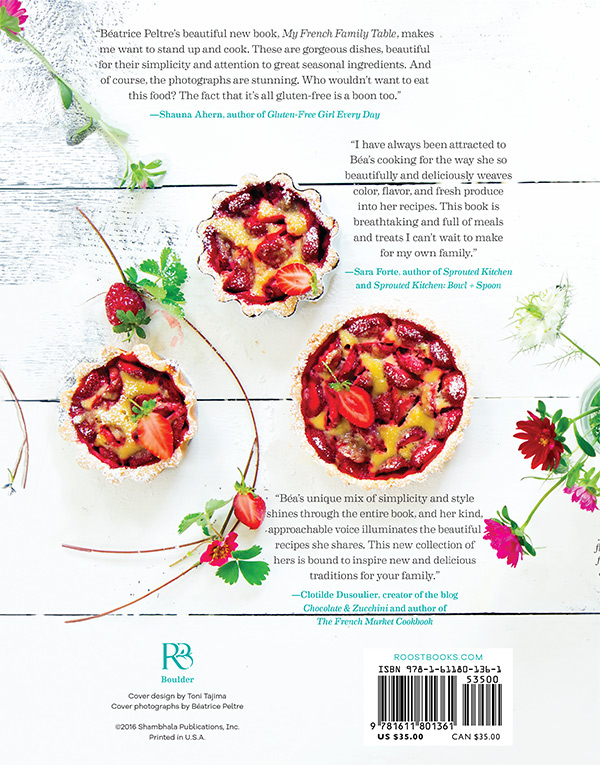 Here are a few inserts from inside the book which is now available on Amazon and bookstores–and I know it will become available at Anthropologie stores too.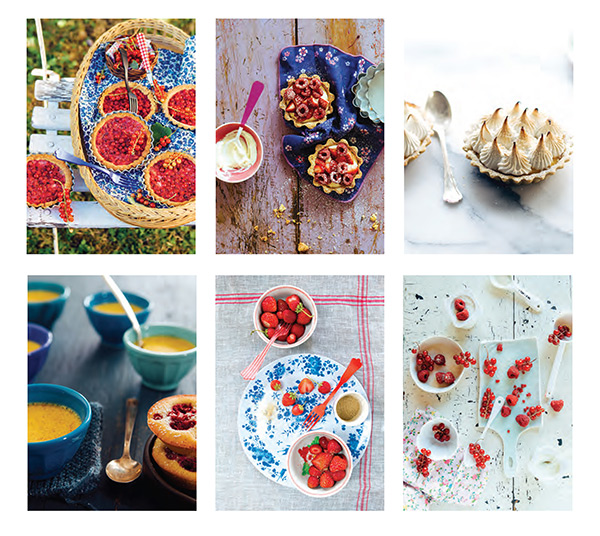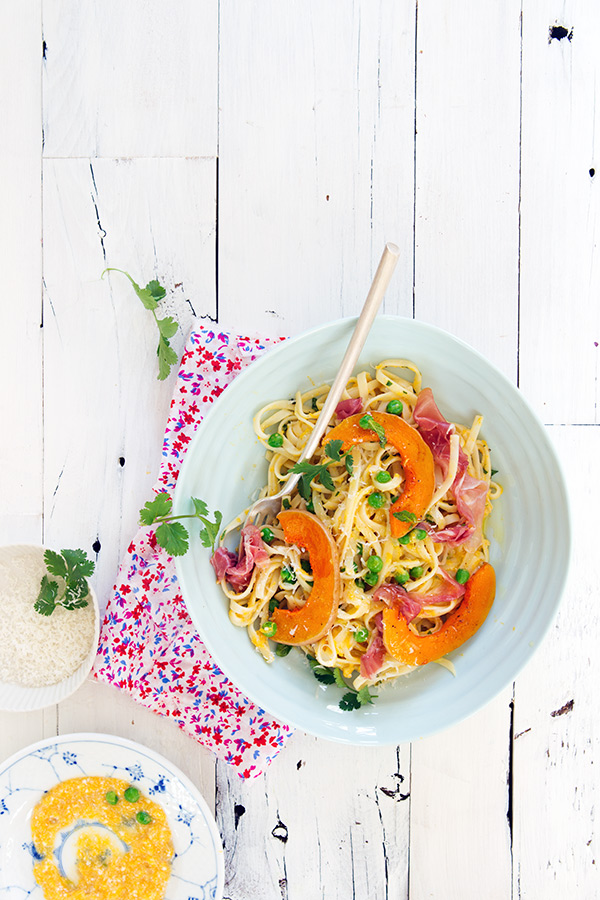 Spaghetti with roasted butternut squash, peas, ricotta, and bresaola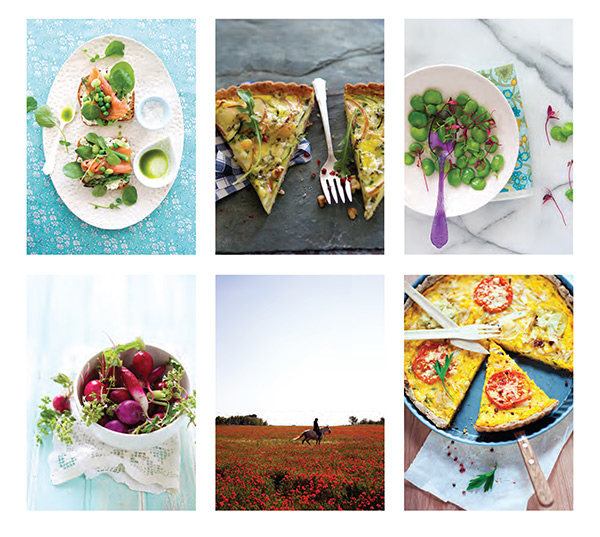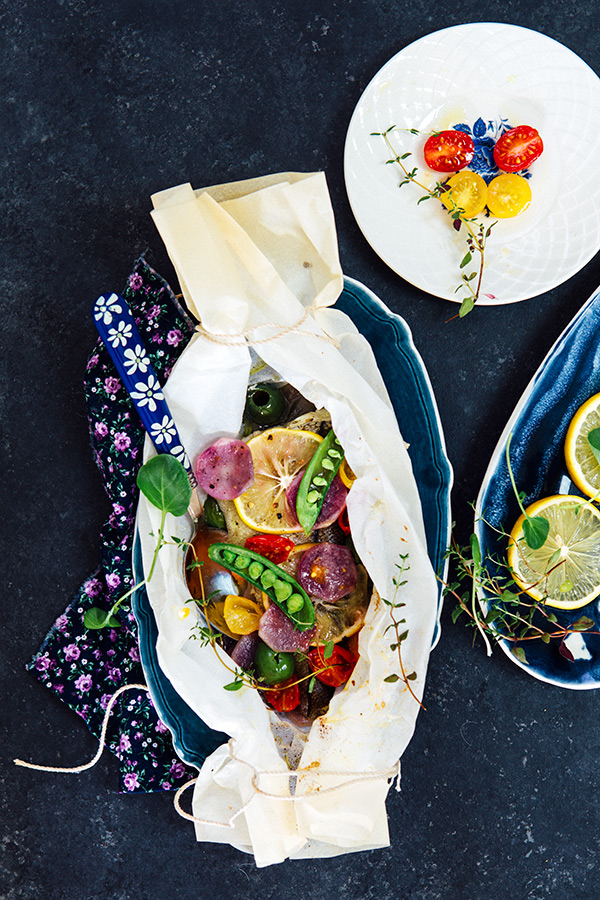 Blue potato and red snapper papillotes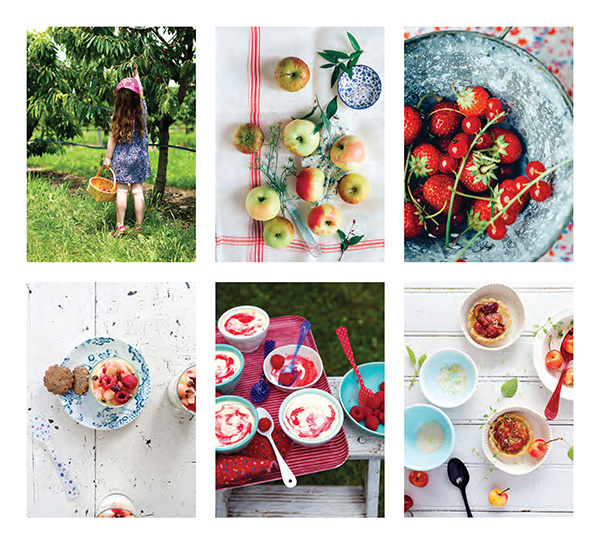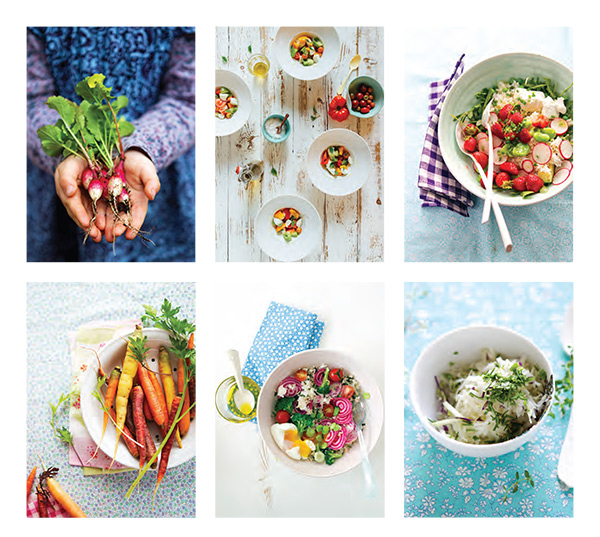 So of course, I thought that'd you'd enjoy a recipe extracted from the book. It's one that I cook over and over for us, and for friends when they stop by for a meal.
I hope you'll enjoy it!
Then, if you happen to purchase the book, don't forget that you can always leave a review with your feedback on Amazon, if that's where you purchased the book. I'd like to hear what you think.
Cannot wait to see what is ahead. Thank you all for all of your support.
Happy Cooking!
Yours always,
Béa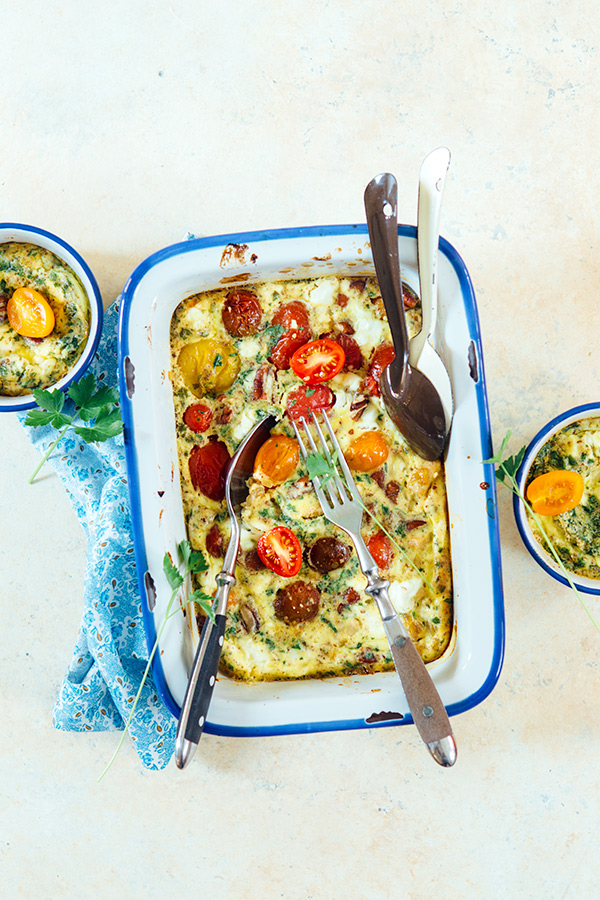 Vanilla-flavored chicken clafoutis with cherry tomatoes