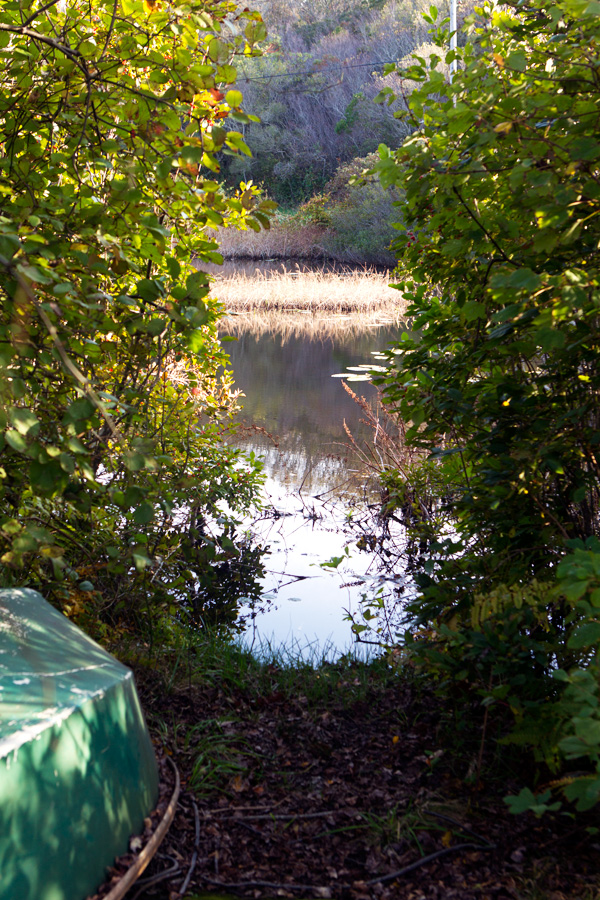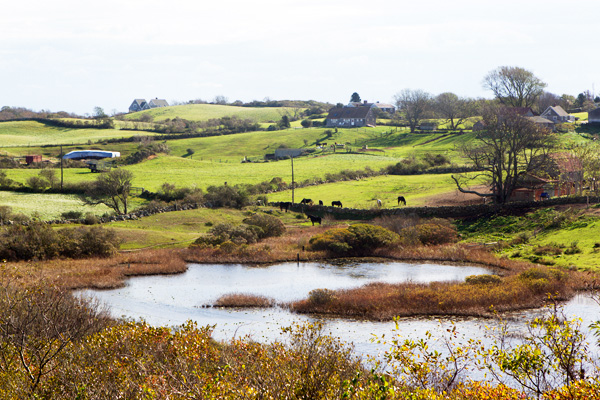 Snapshots of Block Island in October
It's the story of a soup that connected us to a place and a moment. Between earth and sea.
About a month ago, Lulu, P. and his parents and I traveled to Block Island. We'd decided of the trip quickly, choosing the small island off the coast of Rhode Island as the place to meet. Together, we wanted to spend a short week to celebrate the end of summer.
We rented a lovely house on the west side of the island. On top of a hill. Overlooking the ocean. Which, as it may read, sounds like we'd found the perfect getaway.
We had. It was perfect in every meaning of the word. It was délicieusement doux et sucré.
Our days were slow in the manner time passes on a small island. Refreshing in just the right amount.
When we spent time inside, we cooked and played with Lulu. Once outside, we wandered the winding roads, admiring meadows and ponds, before eventually finding one of the many gorgeous beaches of the island where we built stone piles and drew our names in the sand with wooden sticks. Lulu liked to imagine she was Ladybug Girl at the Beach.
I really love Block Island.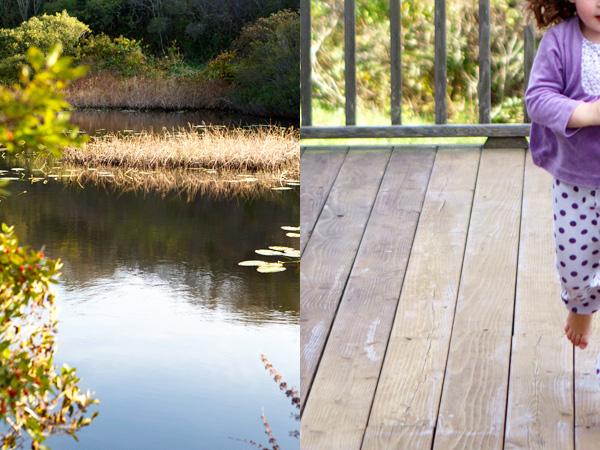 We had a terrific family time and ate lovely homey dishes.
Somehow, soup was at the center of this. Somehow, these trips always inspire me to prepare soup.
This carrot soup happened there. Or at least I started thinking about it after my mother-in-law and I bought clams one night for dinner.
I remembered the curried squash and red lentil soup I had prepared with clams when our friends Pierre and Akiko visited. I wanted something just like that. But something new too. I wanted that the soup celebrated the connection I felt on the island. Between earth and sea. With the transition into the new season.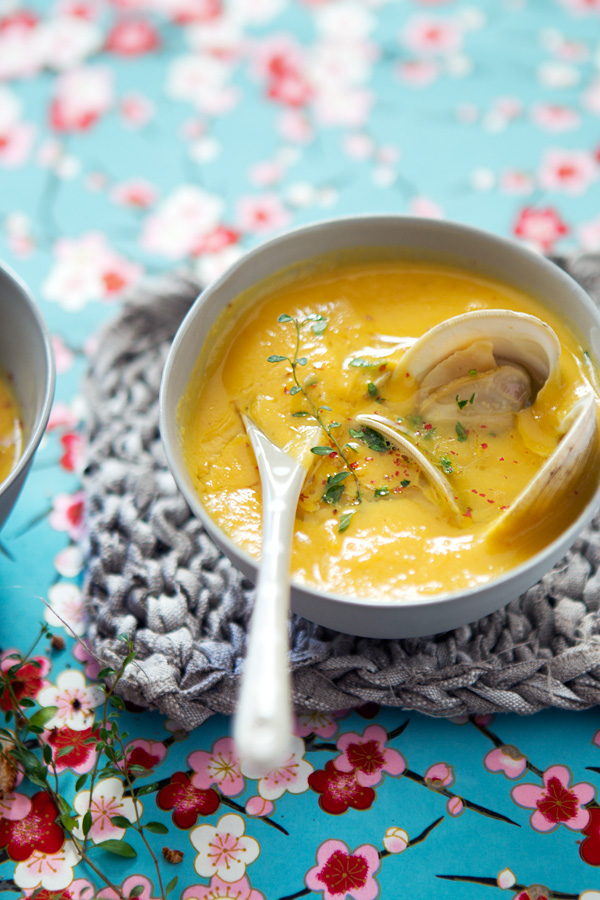 Carrot, orange and sweet potato soup with clams and truffle oil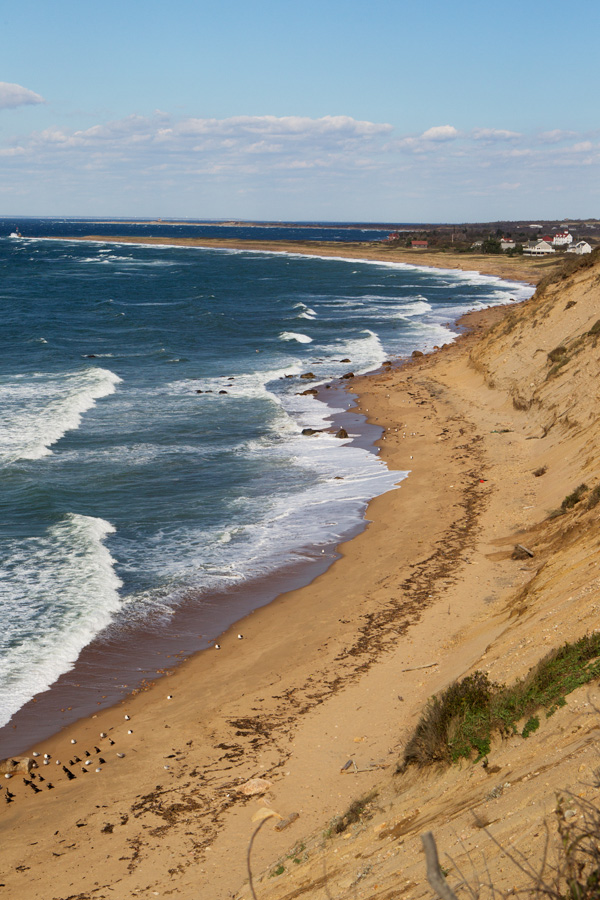 "Carrots!"
"What?"
"Carrots. It's a carrot soup," I told P. on the first night when I brought the soup to the table.
"It's amazing!" he said after he tasted it. "So elegant and surprising. Yet so down-to-earth too." I liked that he had found the words to describe what I couldn't.
I had prepared the soup with carrots, orange and sweet potato, with aromas of ginger and coriander.
"What's this?" Lulu asked when she saw me drizzle truffle-flavored oil on top of the steaming soup.
"Do you want some?"
"Oui s'il te plait."
I smiled. I liked that she asked for it.
"Do you like truffle oil? I said as I watched her dip a piece of toasted baguette in the soup.
"Oui," she said as she dipped more bread in.
Who wouldn't like it? I am a fan of finishing my soups (like this sunchoke soup), with a drizzle of truffle oil.
Right then, I understood that this soup was becoming a favorite.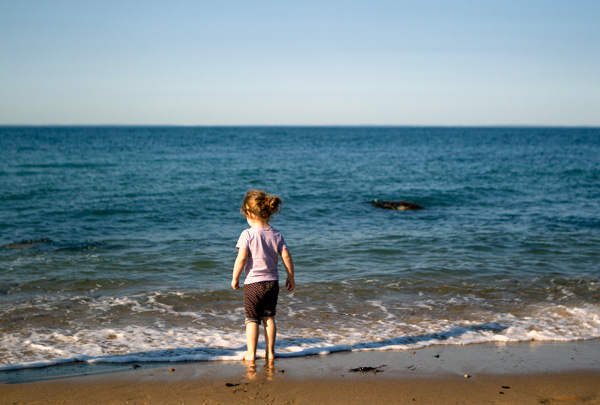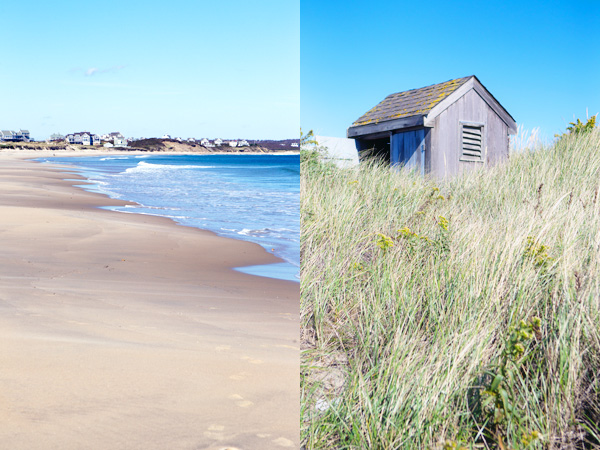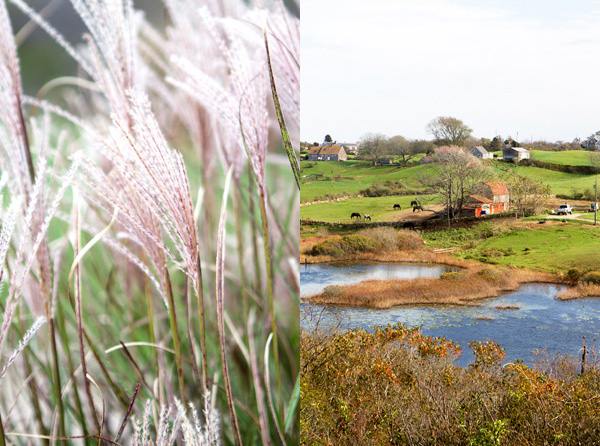 Carrot, orange and sweet potato soup with clams and truffle oil
Serves 6 to 8 people
You need:
2 tablespoons butter
1 teaspoon ground coriander
1/2 red onion, chopped finely
2 garlic cloves, peeled and finely minced
1 small leek, chopped
1 inch ginger root, finely chopped
Zest of 1 orange
1 pound peeled and diced carrots
1 medium white (or orange) sweet potato, peeled and diced
1 large parsnip, peeled and diced
2 small turnips, peeled and diced
1 ripe pear, peeled, cored and diced
Juice of 2 large oranges
2 cups water
2 cups chicken or light vegetable stock
A few stems of fresh coriander
Sea salt and pepper
2 cups coconut milk

—-

24 to 28 (depending on number of servings) small little neck clams

—-

Truffle-flavored oil, to serve
Chopped coriander, to serve
Steps:
In a large pot, melt the butter over medium heat. Add the ground coriander, onion, garlic, leek and ginger and cook for 2 minutes, or until fragrant.
Add the orange zest and cook for 1 minute.
Add the rest of the vegetables and the pear, and cook for 5 minutes, stirring occasionally.
Add the water and stock, and season with salt and pepper.
Add the orange juice and coriander stems, and cover. Simmer for 20 to 25 minutes, or until the vegetables are fork tender.
Purée the soup finely and transfer back to the pot.
Stir in the coconut milk and check the seasoning for salt or pepper.
Steam the clams until they open completely.
To serve, ladle the soup in bowls. Add the clams, chopped coriander and drizzle with truffle oil.