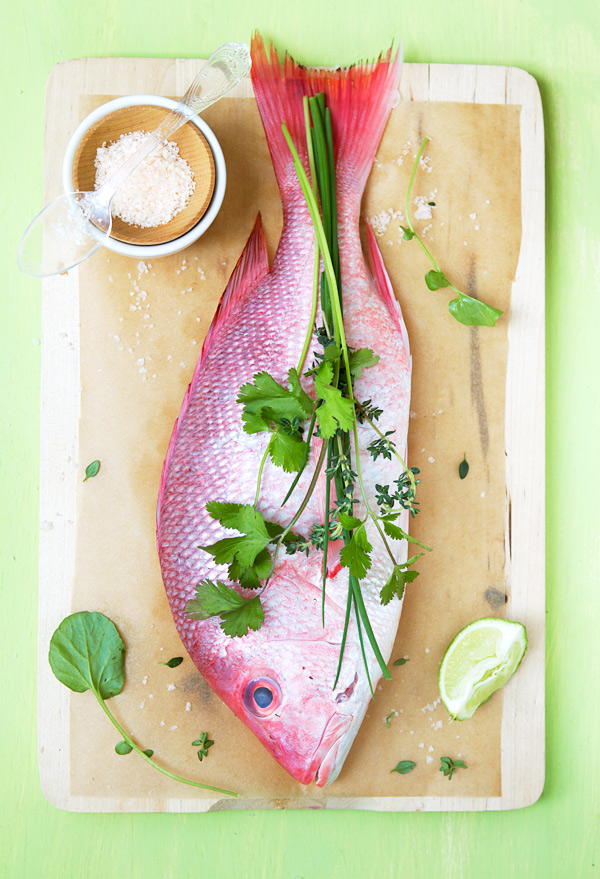 Red snapper
It's not a joke.
We woke up this morning to three inches of snow. And despite the fact that snow is not going to be welcomed in April, especially as I had starting gardening, I found this white coat covering the hill, garden and roofs of the houses around us beautiful to look at. It was quiet.
Peaceful.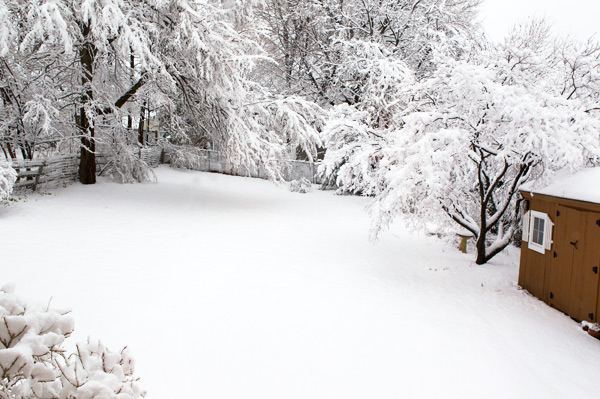 "We had more than one foot of snow on April 1st when I moved to Boston in 97", P. reminded me, as he was looking though the window. New England is a region where the seasons are full of surprises. And that's also what makes the place so special.
In the meantime, what I had kept for you was a red snapper recipe. The kind of recipe you like to have handy when you are short with time. Very simple. Fresh and delicious. I cooked it en papillote with herbs, lemon, olive oil and fennel. We enjoyed it with riz pilaf and salad on the side.
And vanilla custard to finish.
Our everyday food, at its best.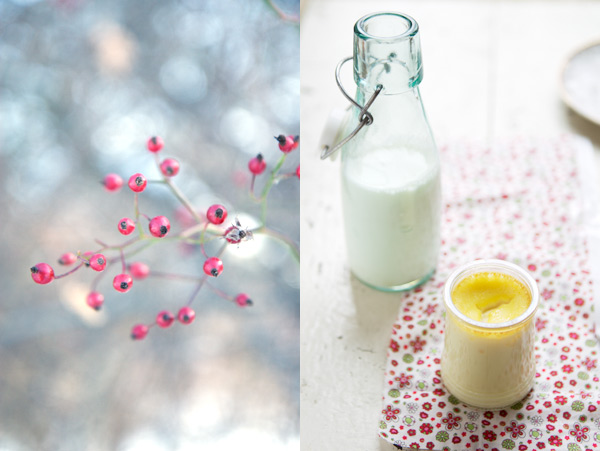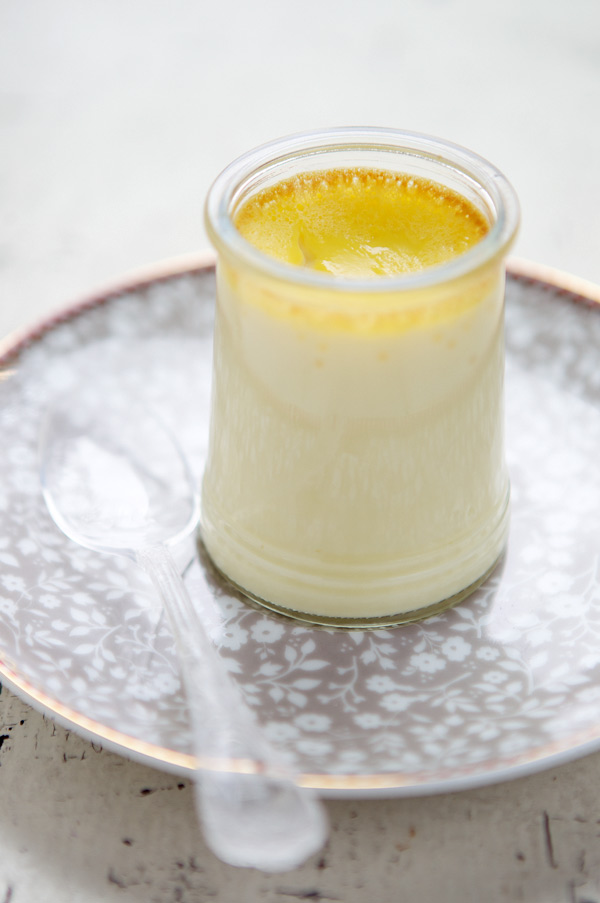 Vanilla custard
Poisson d'avril, or not, I wish you a bon weekend. I hope for the rebirth of Spring next week.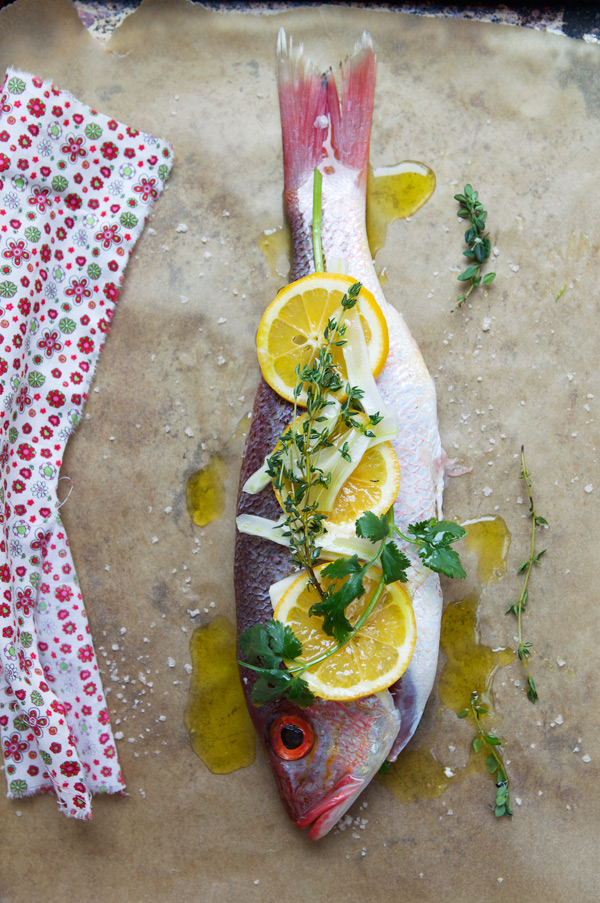 Red snapper cooked with fennel, lemon, olive oil and fresh herbs
Red snapper with fennel
For 2 people
You need:
Olive oil
1 whole red snapper, scaled and cleaned
1 Meyer lemon (or 1 lime)
3 twigs of lemon thyme
3 twigs of coriander
1 Kaffir lime leaf
1 garlic clove, peeled and halved
Australian Flake Salt, to taste
Sechuan pepper, to taste
1 fennel bulb, sliced
Steps:
Preheat the oven to 400 F. Take a large piece of parchment paper (or foil) and place it on the working surface in front of you. Drizzle with olive oil and place the fish on top of it.
Slice the lemon in halves. Slice one half, keep the other.
Inside the fish, add 1 garlic clove, 1 kaffir lime leaf, 3 twigs of lemon thyme, 3 twigs of coriander and 2 slices of lemon. Season with salt and Sechuan pepper.
On top, add 1 fennel bulb and drizzle with lemon juice and olive oil.
Close the papillote with another piece of parchment paper (secured with string) or a piece of foil. Bake the fish for 25 to 30 minutes. Enjoy with rice and salad on the side.