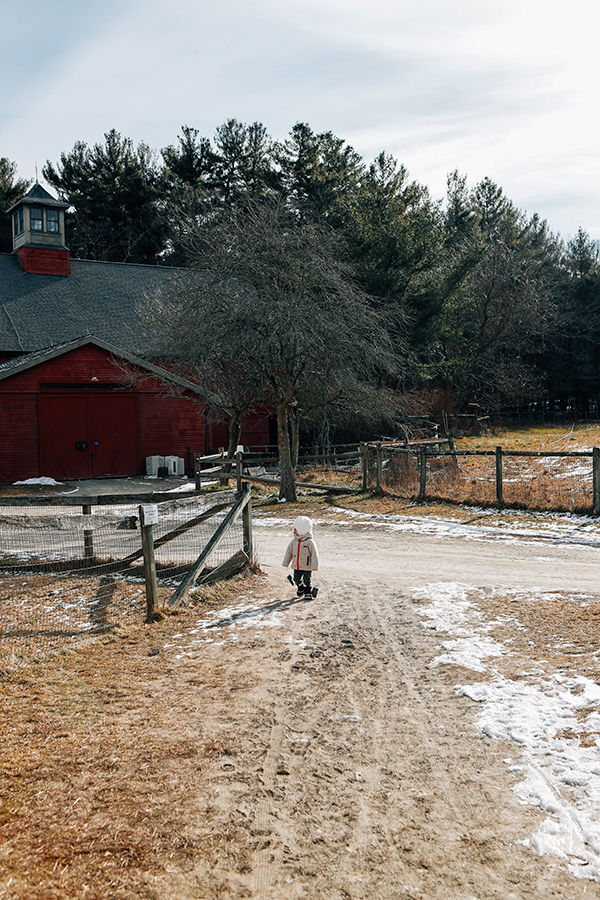 Rémy at Drumlin farm
"Poules ? Tracteurs ?" (Chicken? Tractors?) Rémy asked inquisitively as I was struggling to put a puffy winter coat on him. Each time I'd walk towards him, he'd tease me and run away, laughing. "Poules !" he exclaimed again in a joyful tone. Oui ! I said, taking advantage of a short moment when he was still to finish to dress him. We were ready. And yes indeed, we were going to see chicken and tractors. And much more.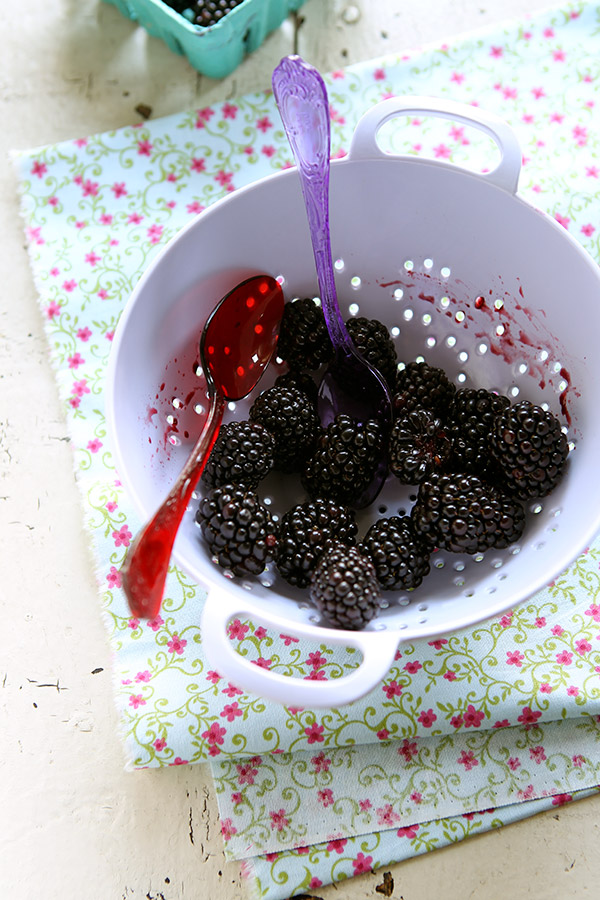 This happened last Friday when on a sunny morning, I decided to take Rémy to Drumlin farm. To see pigs, sheep, goats, and chicken. And big tractors. Rémy *loves tracteurs which I know, would make his great grandfather beam with pride since he worked and raised his family on a farm.
Despite the vivid sun, the air felt brisk, so that it appeared serene and calm at the farm, and we felt like we had it entirely to ourselves.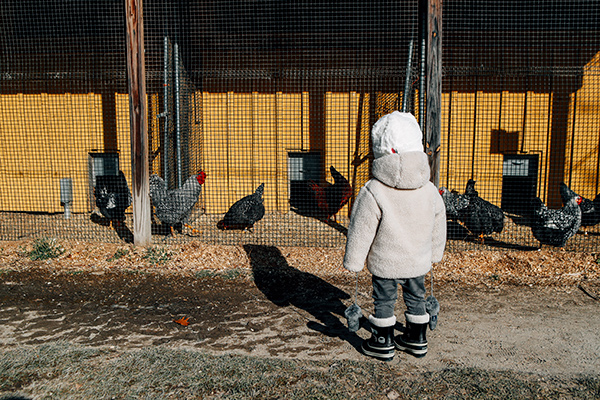 Maybe it was the fresh air and the peaceful walk Rémy and I took in search of the poules (chicken) and moutons (sheep) and chèvres (goats) but upon our return, I felt energized to cook lively foods for us.
I started with a batch of bright butternut squash and celeriac rosti for our lunch; I baked deliciously crunchy quinoa granola that Rémy gobbled down for le goûter in an imaginary picnic sitting on a blanket by the fire. And when Lulu came back from school, she chose a favorite financiers recipe from my book for us to cook together–and we baked them using blackberries and blueberries instead of the raspberries and red currants suggested in the recipe.
You should really try these. They are irresistible!
We also made crêpes because after all, Friday was the day of the Chandeleur and I'm extremely attached to that French food celebration!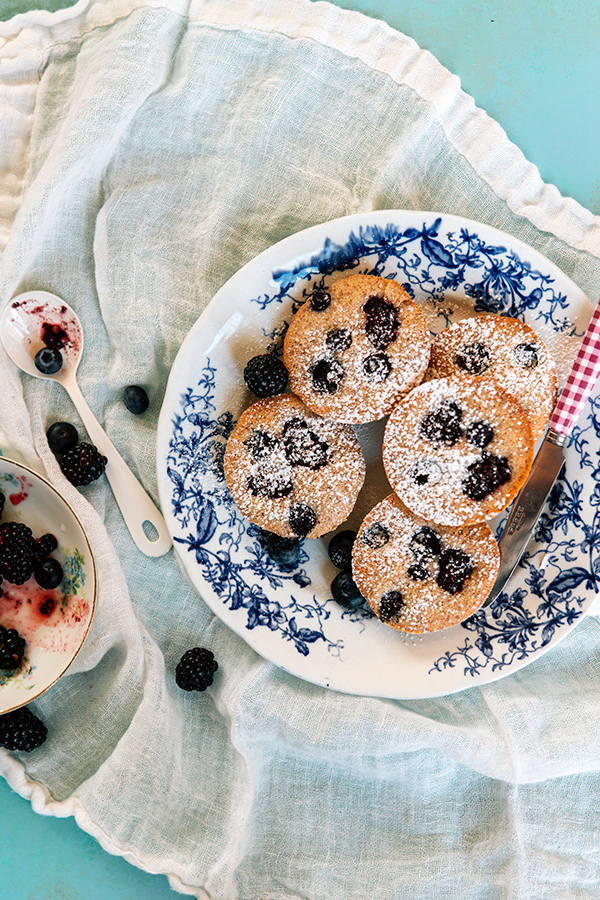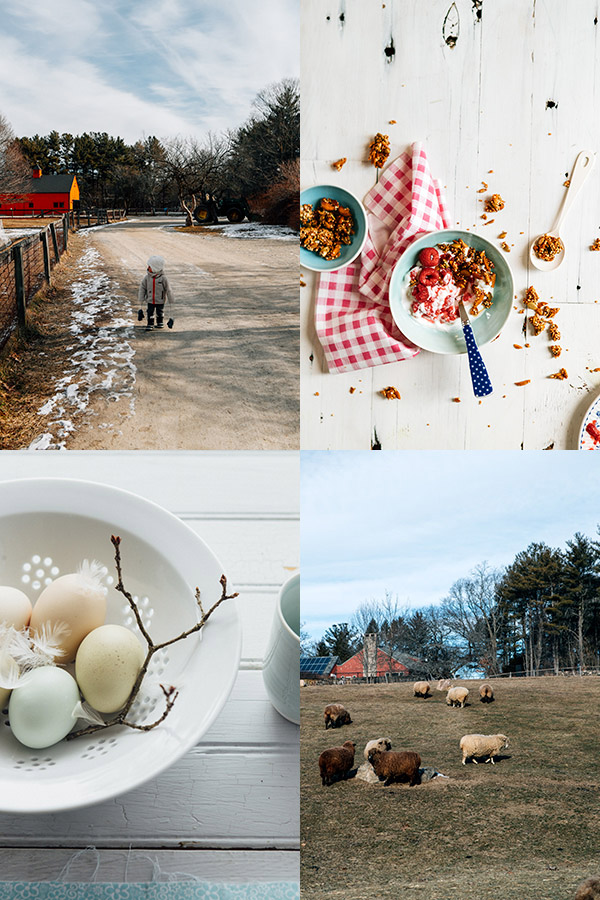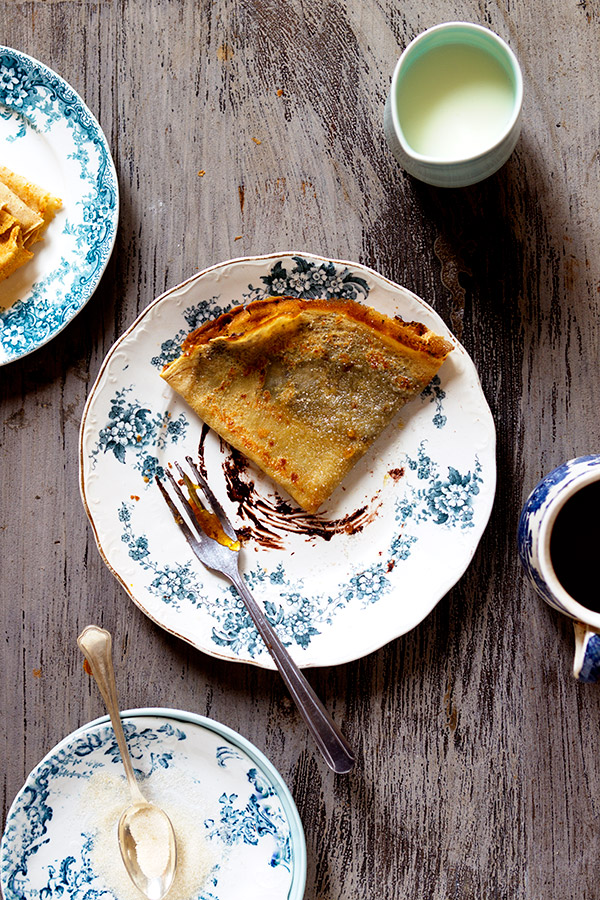 Drumlin Farm; Quinoa Granola; Chestnut flour crêpes with chocolate,
a recipe (page 154) from my book My French Family Table
Then there was dinner.
Luckily, the idea for ours came easily to me. I had chicken drumsticks in the fridge and we all agreed that a family style meal (simple to put together) was what we wanted.
So I pulled out my cookbook and found in it the perfect dinner meal–especially as I always keep most spices and ingredients handy (and when I don't, I still improvise and find substitutions).
I thought to share the recipe with you. It's a dish with a richly aromatic sauce (with cumin, coriander, ginger, saffron, turmeric, and lots of fresh herbs), scrumptious with rice or quinoa soaked in it. When I am lucky, I even have leftovers for the next day. And that's always a bonus in my book.
I hope you'll enjoy it as much as we did.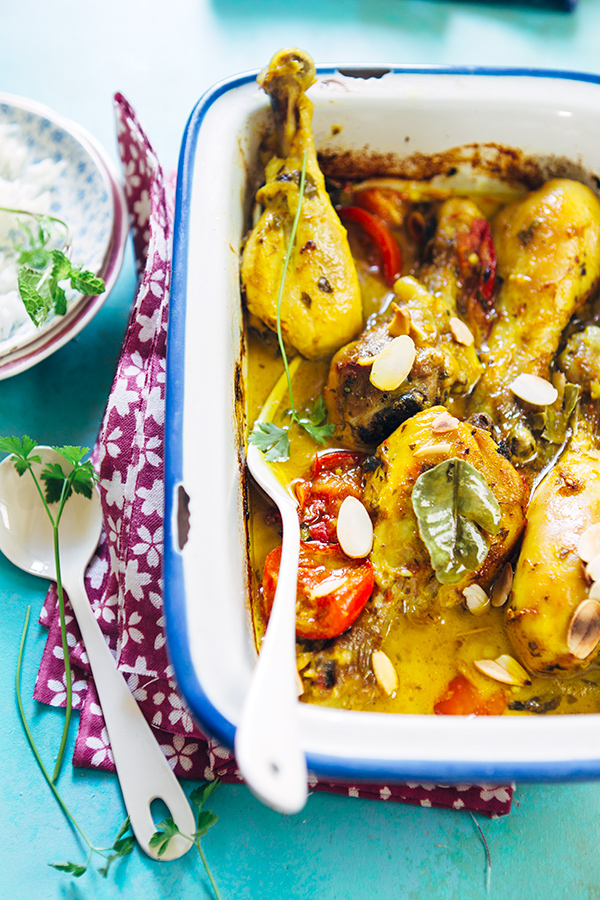 Chicken drumsticks with spices and coconut milk
Serves 4

You need:
12 chicken drumsticks
1 teaspoon ground coriander
1 teaspoon ground cumin
1/2 teaspoon ground turmeric
1 inch fresh ginger, peeled and finely grated
1 strand saffron
1/2 teaspoon sea salt
Pepper to taste
3 garlic cloves, minced
Zest of 1 organic lime, finely grated
4 tablespoons lime juice
1/3 cup olive oil
1 tablespoon fresh basil, finely chopped
1 tablespoon fresh mint, finely chopped
1 tablespoon fresh parsley, finely chopped
12 cherry tomatoes, halved
1 bay leaf
1/2 red onion, finely sliced
1/4 cup water (or chicken stock)
1/2 cup unsweetened coconut milk
Steps:
Skin the drumsticks by pulling the skin towards the end of the bone and using a pair of scissors cut it off. Set aside in a large baking dish.
In a small bowl, combine the coriander, cumin, turmeric, ginger, saffron, and sea salt. Season with pepper to taste. Ad the garlic and lime zest and juice. Stir in the olive oil and chopped herbs.
Coat the chicken with this marinade and place in the fridge for a few hours.
Preheat the oven to 400 F.
Add the tomatoes to the dish with the bay leaf and slices of onion. Add water (or chicken stock) to the baking dish.
Cook for 20 minutes then reduce the oven temperature to 375 F. Cook for 40 more minutes, stirring a few times, until the chicken is cooked.
Add the coconut milk and cook for 5 more minutes.
Serve with a grain like quinoa, rice, or millet, and a side salad.