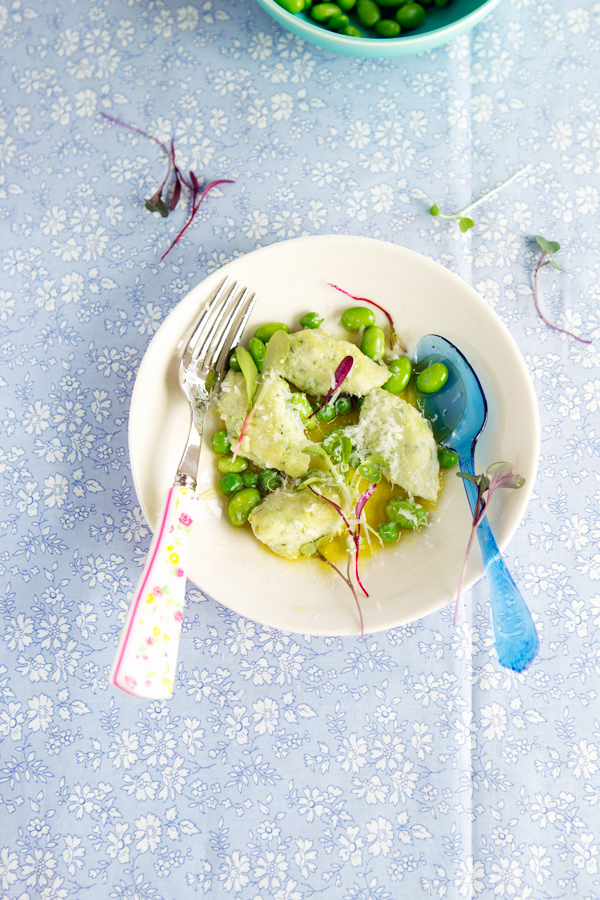 Ricotta Gnocchi
Hello everyone,
I hope you had a lovely weekend for la fête des mamans–did you know that Mother's Day in France is June 3d?
I must say, our day was just lovely. We woke up late (all things considered with a three-year-old sneaking into our bed at 6 AM), then we had a lazy brunch before taking Lulu to the circus (for the first time). Ah to watch the sparkle in her eyes when she discovered acrobats and clowns and magicians and horses! I don't recall seeing her clap in her hands so much before!
We also had a French pique-nique, and I prepared Fabrizia's ricotta gnocchi again.
And today (Monday May 14th), I will be at Harvard Book Store to sign copies of my book. The event starts at 7 PM.
I am really pleased to be there.
Harvard Book Store
1256 Massachusetts Ave
Cambridge, MA 02138
And I hope to see you if you are in the area. Oui ?
In the meantime, enjoy the gnocchi. They are a must try!
Gnocchi di ricotta (Ricotta Gnocchi) by Fabrizia Lanza
For 6 people
You need:
1 pound and 2 ounces (500 g) fresh ricotta
2 tablespoons grated Parmesan
3 tablespoons wheat flour (or white rice flour)
1 large egg
Semolina flour
Steps:
In a bowl, combine the ricotta with the Parmesan, flour and egg. If the ricotta is too soft, add more flour. After mixing the ingredients, the consistency should stay moist.
On your table, prepare some semolino flour and knead small portions into pieces of the size of your medium finger (basically make small logs). Cut them into 1-inch pieces.
In a large pot, bring salted water to a boil. Gently place the gnocchi in the pot (don't overcrowd the pan). The gnocchi are ready when they rise to the surface. Remove them with a slotted spoon and repeat until you run out of ingredients.
Season the gnocchi as you like and serve them with your favorite sauce (sage-flavored brown butter is one).