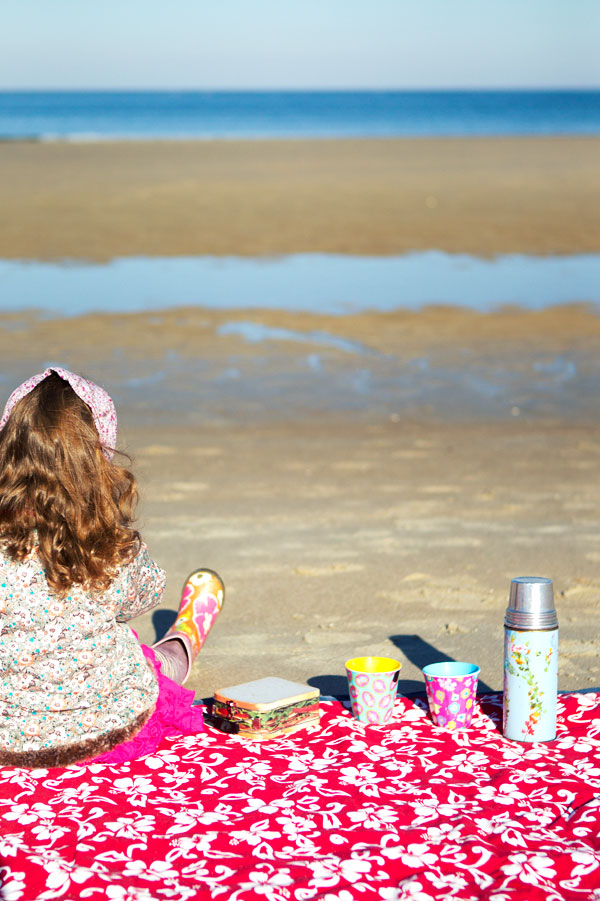 A picnic at the beach —
Crane Beach, Ma; January 1st, 2012
I wanted to start the new year with delicious salads. Made with légumes secs (legumes), vegetables, and fruit. Offering zest and crunch. With mixed flavors of the earth and sea.
This verrine recipe has it all. It showcases black chickpeas, which I had never used before. I simply fell in love with its unusual color…
Yesterday, on the 1st of January, we had a picnic at the beach. I cannot begin to tell you how excited Lulu was at the idea! And how both P. and I were looking forward to it too!
"On va faire un pique-nique à la plage," Lulu kept repeating to my mum on Skype while helping me to pack a picnic basket.
The truth is that we could not have dreamed of a more glorious day.
Oh the weather my dear readers! "What happened to winter?" we've been wondering….
It felt mild and calm outside. So sunny. So soft. Similar to a day in late summer or early fall.
After the holidays, Sunday was the first day when P., Lulu, and I were alone again. All family had returned home. The house felt too big. Too empty. I wanted that day at the beach. I knew it'd feel soothing to be outdoors.
To clear our heads…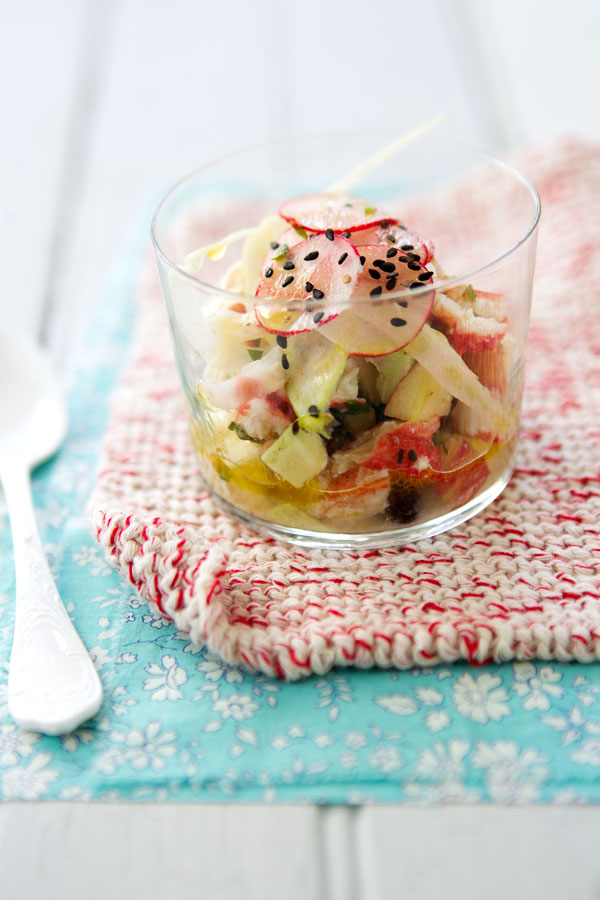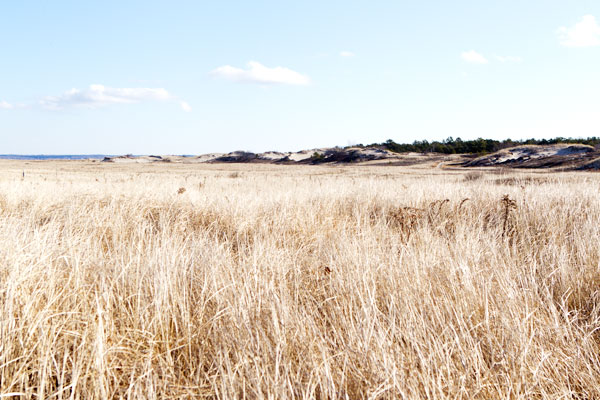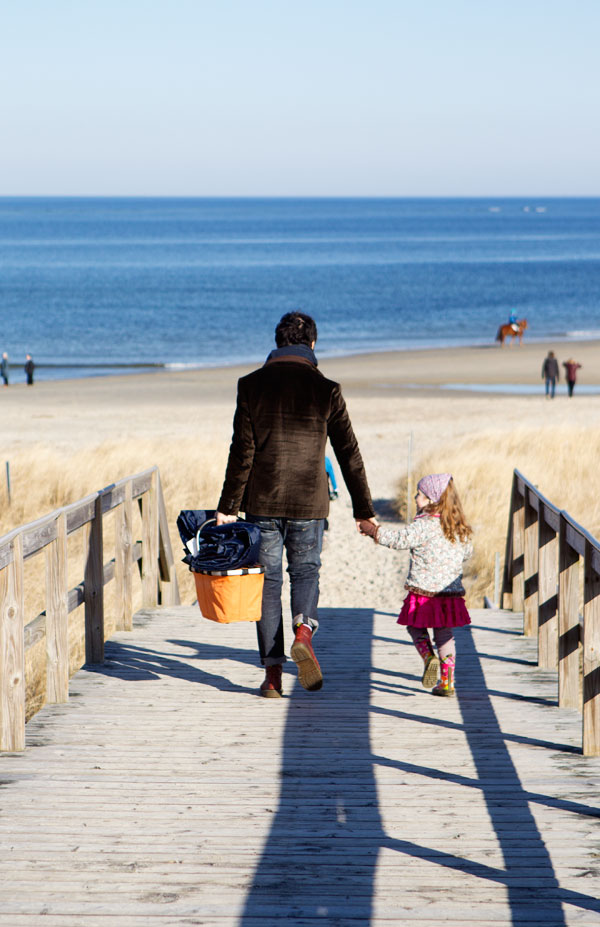 We packed simple foods: A thermos filled with African Roobois tea; slices of chocolate cake; clementines and sheep yogurt; and our black chickpea, crab and fennel salad. Next time, I might even add finely shaved jicama or red grapes in it.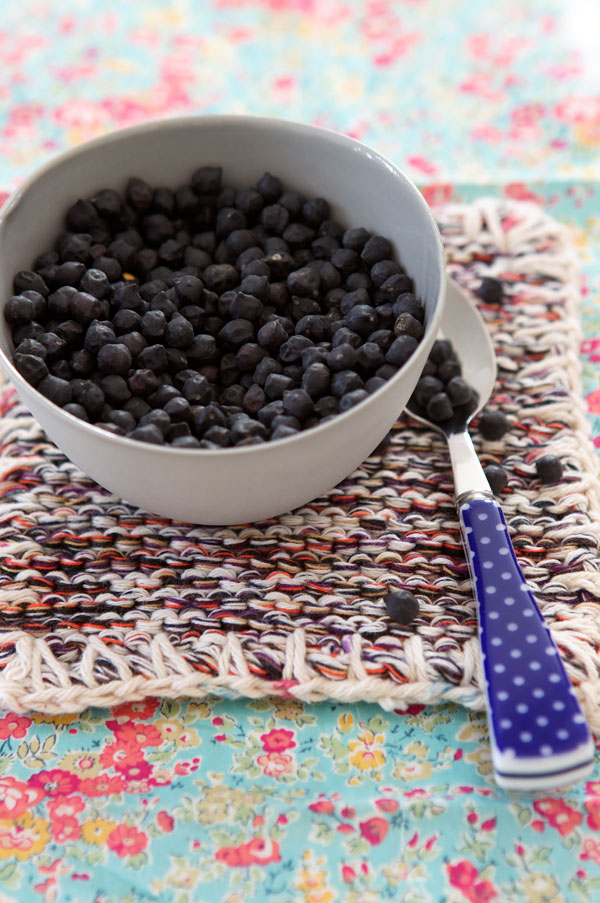 Black chickpeas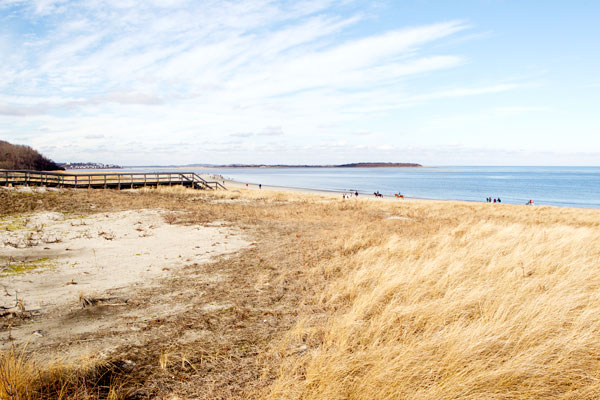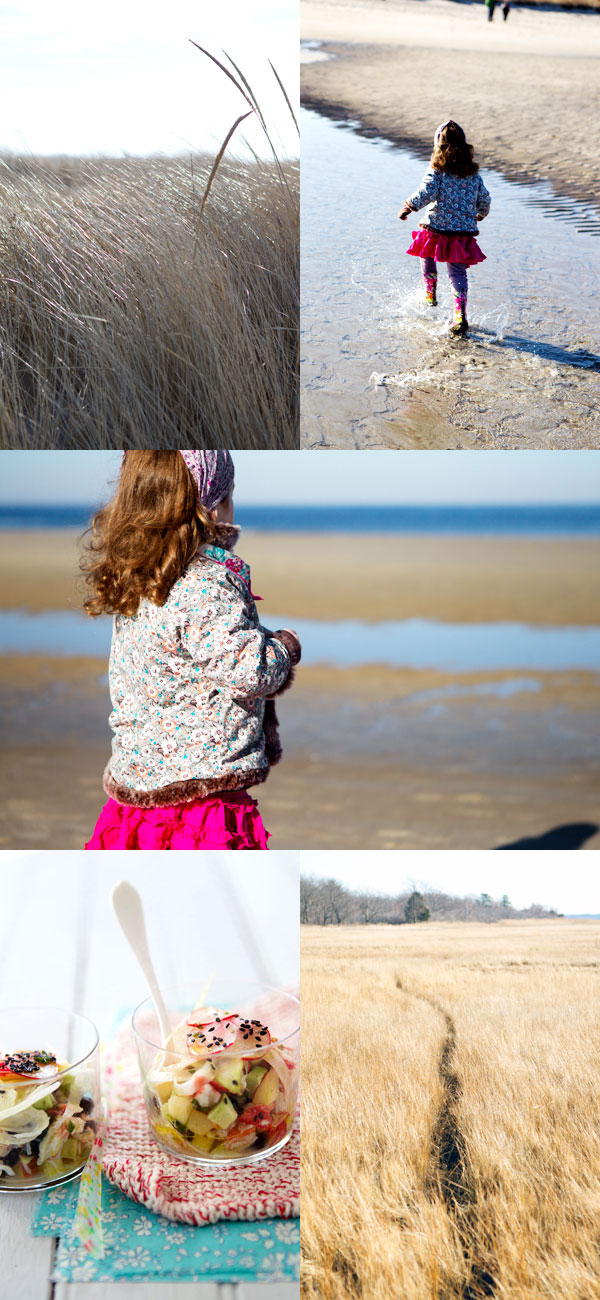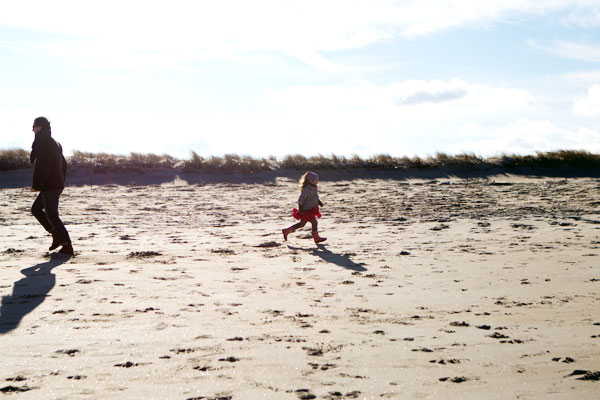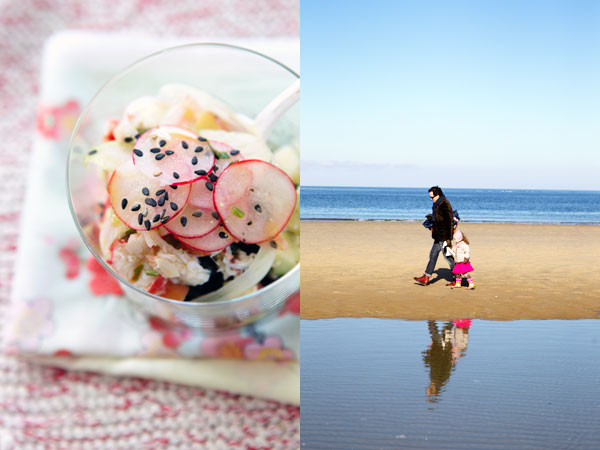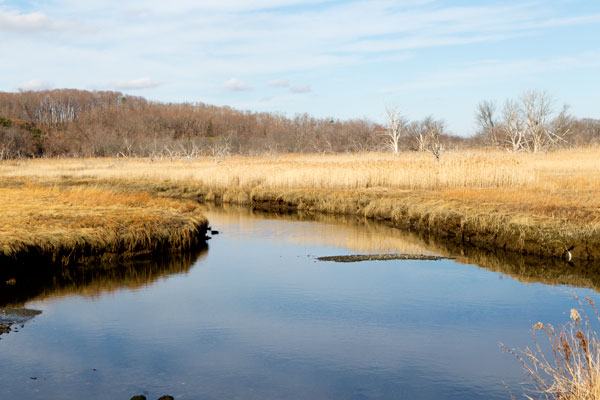 It might sound like it was the perfect day.
It really was.
Quiet.
Calm.
Reflective and full of lightness.
We were lucky.
Hopefully, it is setting the tone for the year to come?
Happy New Year to you all! May this new one bring happiness and love and fulfillment in whatever area that is dear to you.
May you be inspired to cook! In one of my next posts, I will share more pictures reflective of the past year….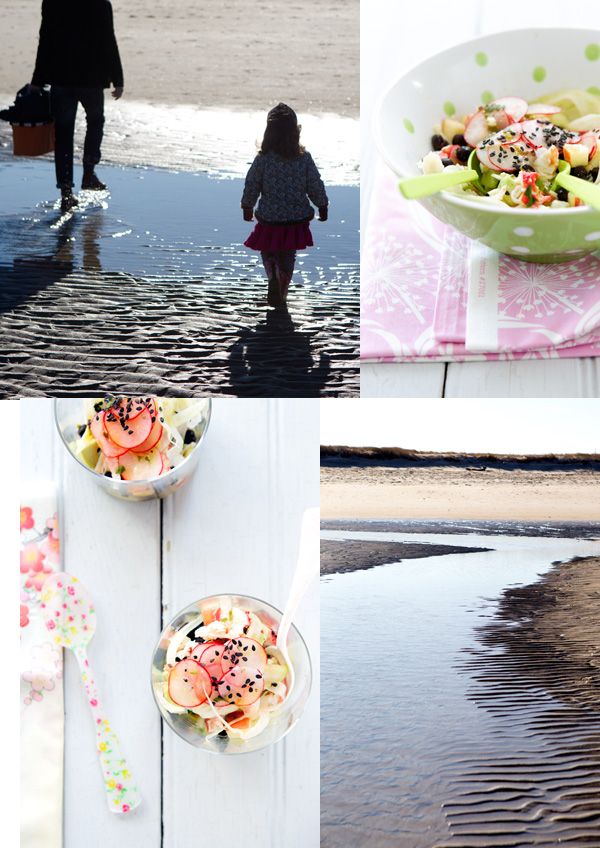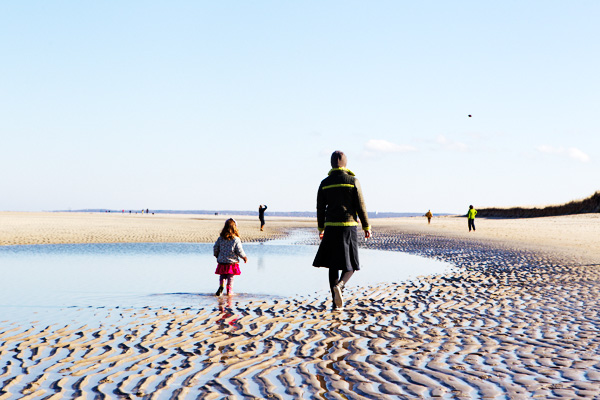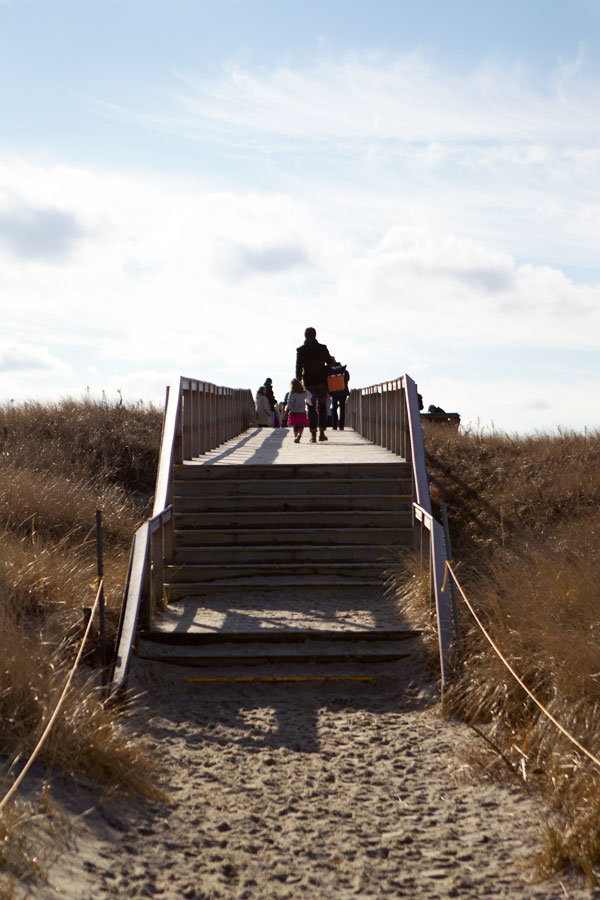 Black chickpea, crab and fennel verrine recipe,
with apple and avocado
(For 4 people)
You need:
200 g (1 heaped cup) cooked black chickpeas
200 g fresh crab meat, diced
1 large avocado, pitted and finely diced
1 medium fennel bulb, finely sliced
1 medium red apple, cored and finely diced
Black sesame seeds, to taste
6 pink radishes, finely sliced
Dressing:
Sea salt
2 limes
1/2 teaspoon ground ginger (or fresh)
1 garlic clove, peeled and minced
1 tablespoon chopped coriander
2 tablespoons hazelnut oil
4 tablespoons olive oil
Red peppercorn, ground, to taste
Steps:
In a small bowl, combine the lime juice with the sea salt, garlic, and ginger.
Add the oils and whisk to emulsify.
Season with ground red peppercorn to taste, and stir in the coriander. Set aside.
In a large bowl, combine the chickpeas, crab meat, avocado and apple. Toss gently with the fennel and radishes.
Add the dressing and toss gently. Sprinkle with black sesame seeds, and serve.