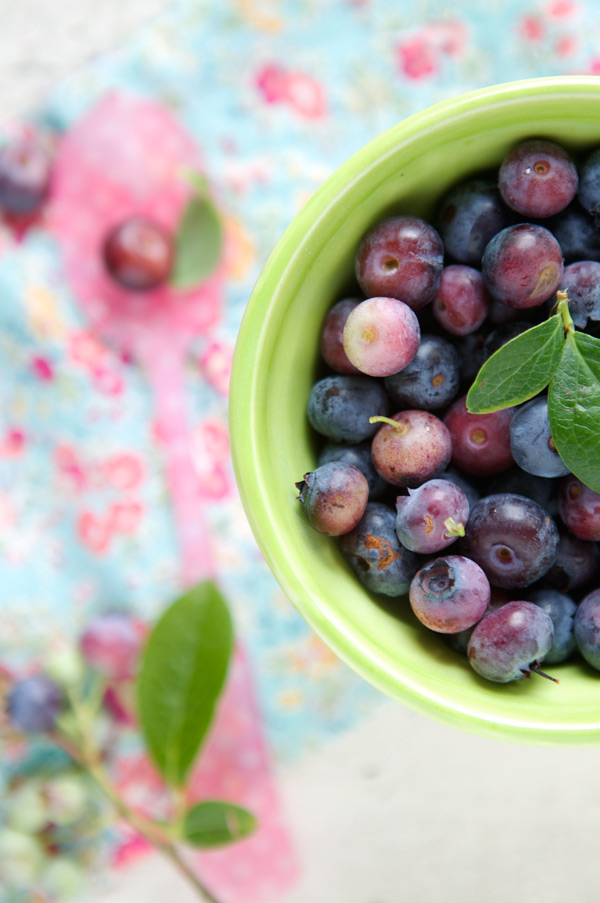 Blueberries

Berry crumble is a serious dessert at home. I have to tell why. I sense that it will even make you feel happy.
A few weeks ago, my next door neighbor A. asked if we'd like to go blueberry picking with her.
You don't need to twist my arm, I answered spontaneously.
She most likely didn't know that fruit picking was one of my favorite summer things to do.
Not because I've gone blue berry picking often. I actually haven't.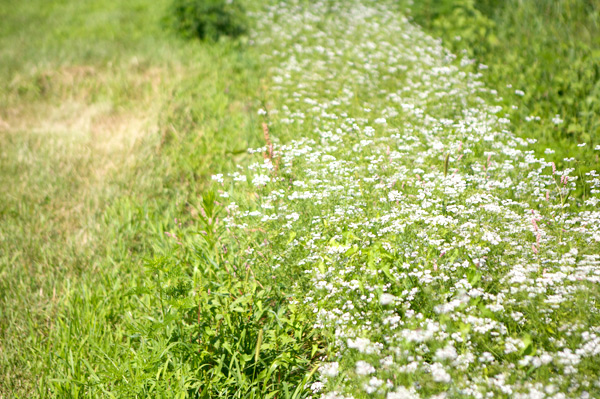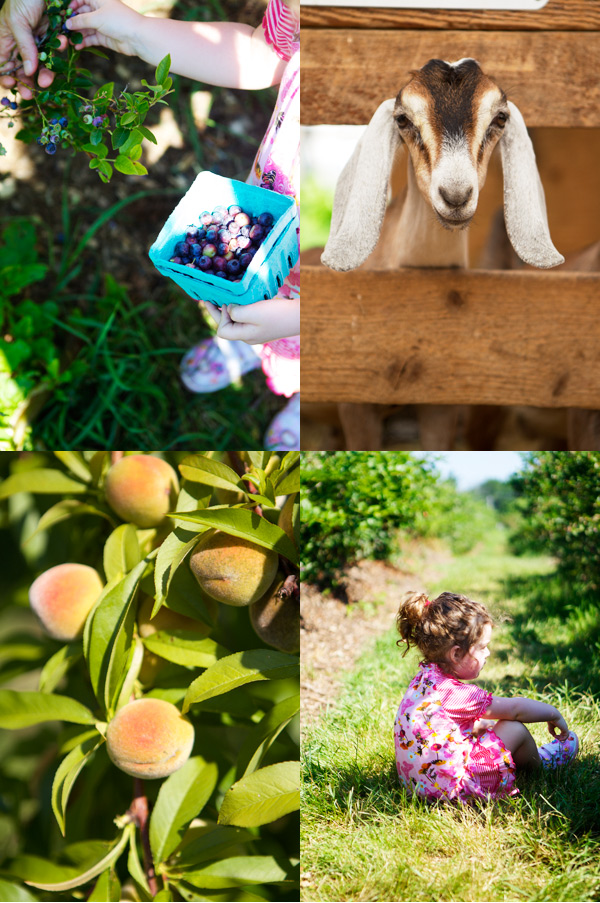 In Lorraine, the French region I come from, we grow myrtilles instead.
The berries–also called brimbelles–look like their American blue berry cousins but they are much smaller in size. Perhaps darker in color too. In the mountainous Vosges department where the berries are popular, especially for its traditional tarte aux myrtilles, the fruit is harvested with a wooden comb. When I was a child, we'd drive every summer to the neighboring mountains in search of myrtilles. And invariably, we'd return home with baskets full. They ended up in jams and tarts that we enjoyed with whipped cream on the side.
The promise of blueberry picking brought me back right there.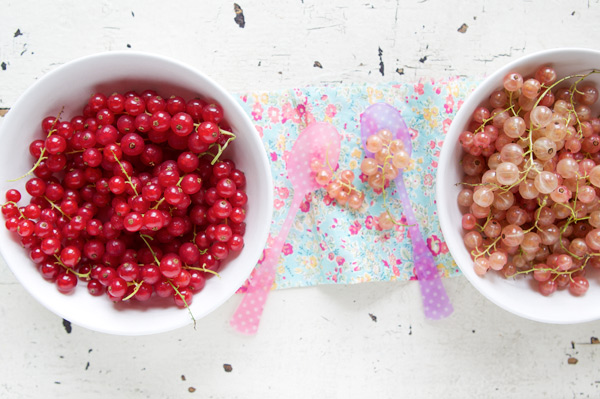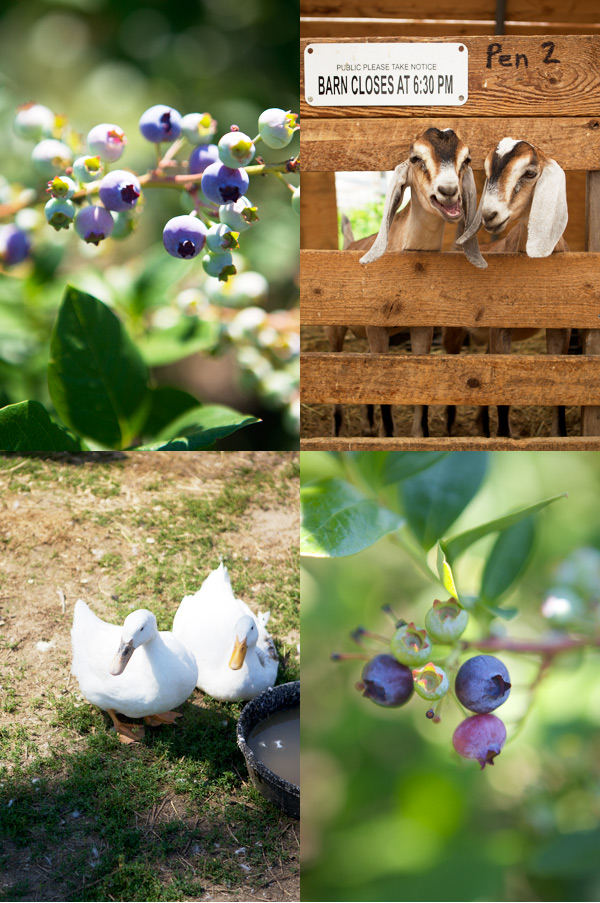 A. and I made a plan to go the weekend before last.
At 7 AM on Sunday, the air was feeling already warm. We knew that the best thing to do would be to arrive at the farm before the midday heat, so we left early.
"On va à la ferme cueillir des bleuets ce matin," (We are going to the farm to harvest blueberries) I told Lulu who was already walking with her red polka dot hat on.
"Farm?" she replied while looking at me. "On va voir les cochons ?"
We drove forty five minutes outside of Boston to Ward's Berry farm. When we arrived, there weren't many people, which meant that the blueberry field would be mostly ours.
Despite the heat that was surely going to peak, it felt like the perfect blueberry day.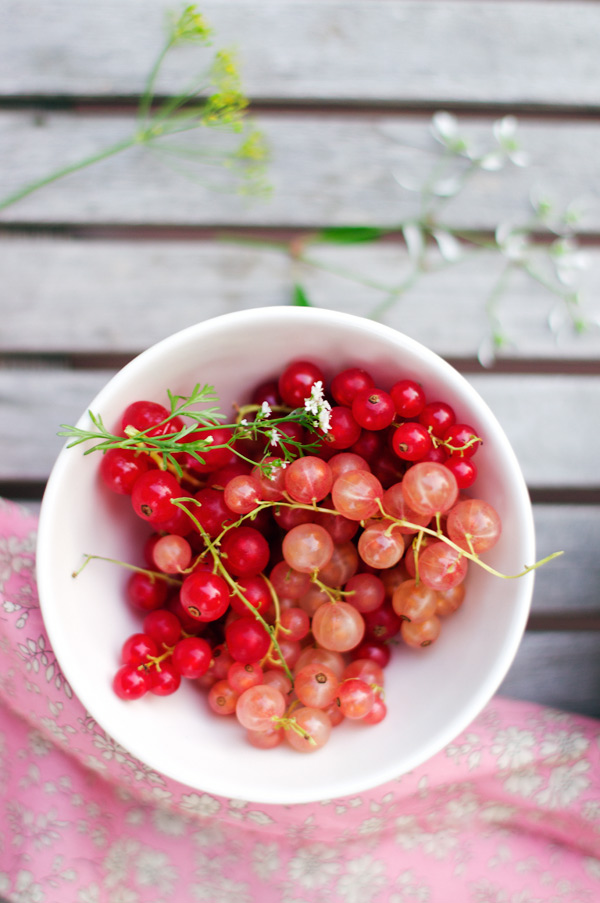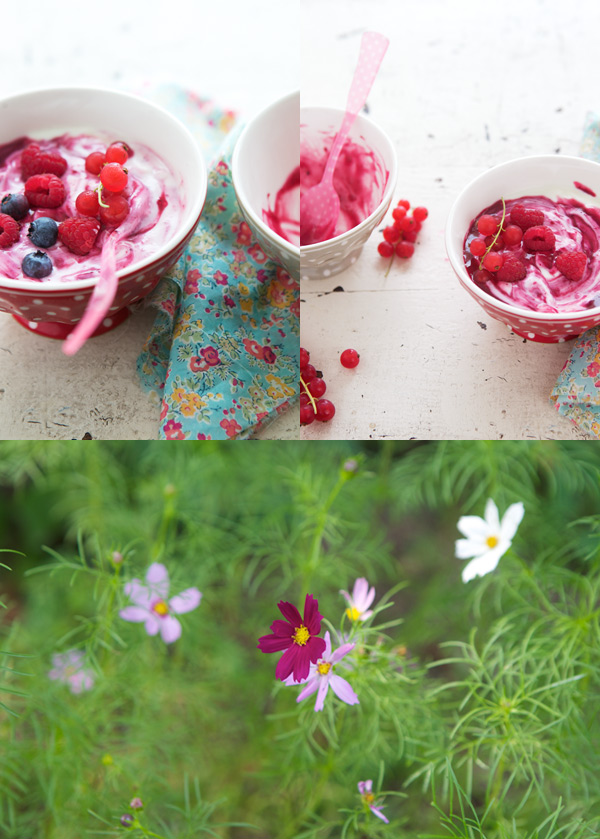 Everything on the farm smelled like summer.
Ward's Berry Farm is a family run farm that features lovely seasonal fruit and vegetables, flower baskets and plants, deli produce, pick-your-own strawberries, blueberries & pumpkins–and oh so deliciously-cute animals. Behind the farm stand, I was delighted to find geese and pones, baby cows and chicken, baby goats and sheep who enjoyed sticking out their friendly faces to say hello.
We were told to follow a narrow dirt road that would eventually lead to the blueberry field. Hearing a few people happily chatting away on the way enveloped me with a feeling that the morning was going to be glorious.
And it was.
As we walked closer, I noticed long lines of fresh herbs spreading out. There were carrots and salads, raspberries and peach trees–or were they apricots–and I imagined returning just for that reason.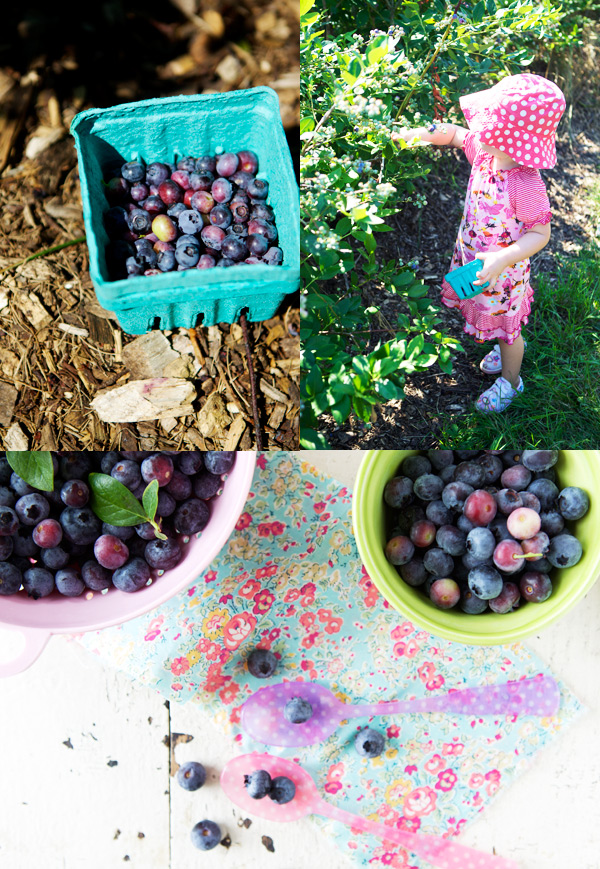 I found the berry bushes beautiful. And the berries just like jewels shining under the sun.
Some berries were pink; others were mauve or blue. Or green. They all mingled harmoniously and looked gorgeous nested between the healthy-looking green leaves of the bushes.
It was still early in the season, so we were careful to look for the ripest blueberries, showing Lulu which ones were ready to be harvested.
"Another one!" she'd exclaim with joy every time she found a dark-blue looking berry. Clearly she was enjoying our berry-picking game. But as the heat started to seriously peak and she looked tired and more interested in the slide and swings spotted on the way in, we knew that we'd better work fast.
So while we did, I kept thinking about the berry crumble that would follow.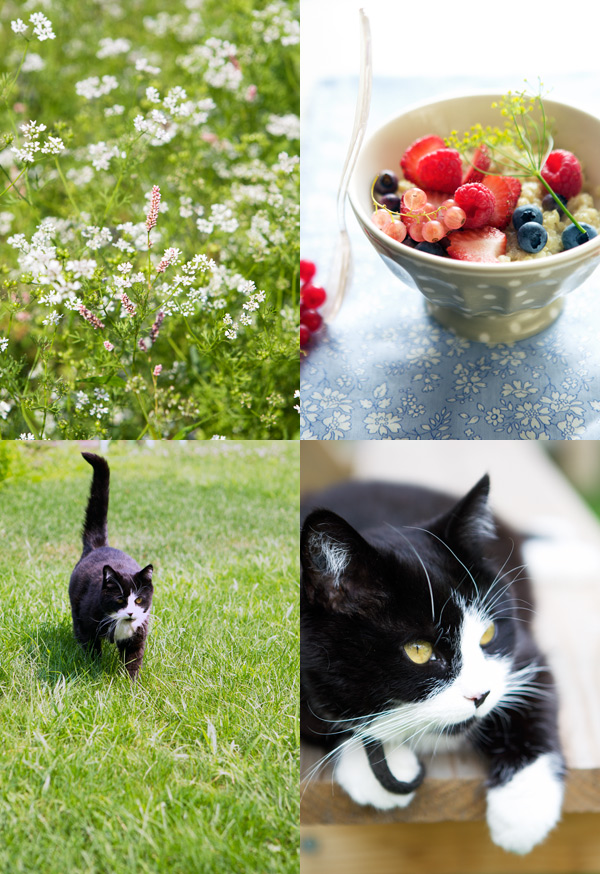 I ate my first crumble when I traveled to England at the age of twelve. I will never forget. I loved everything about the dessert. Then, crumbles only showed up occasionally during most of my teenager and young adult years. Until I met P. and his Irish family.
That was when crumbles seriously entered my life.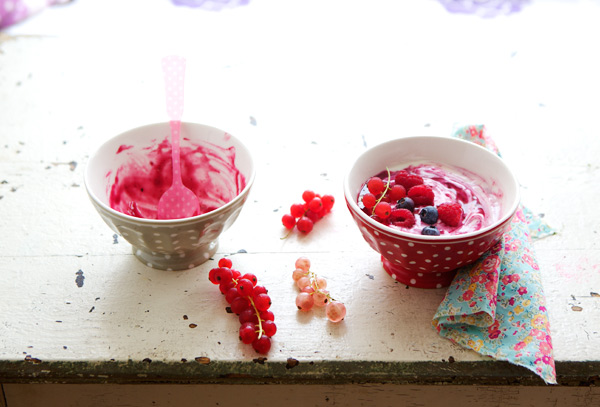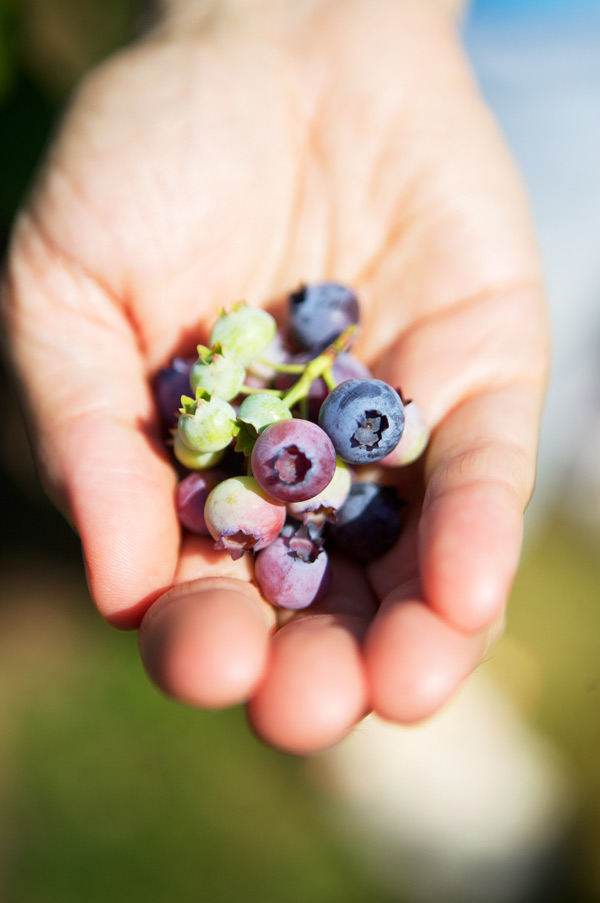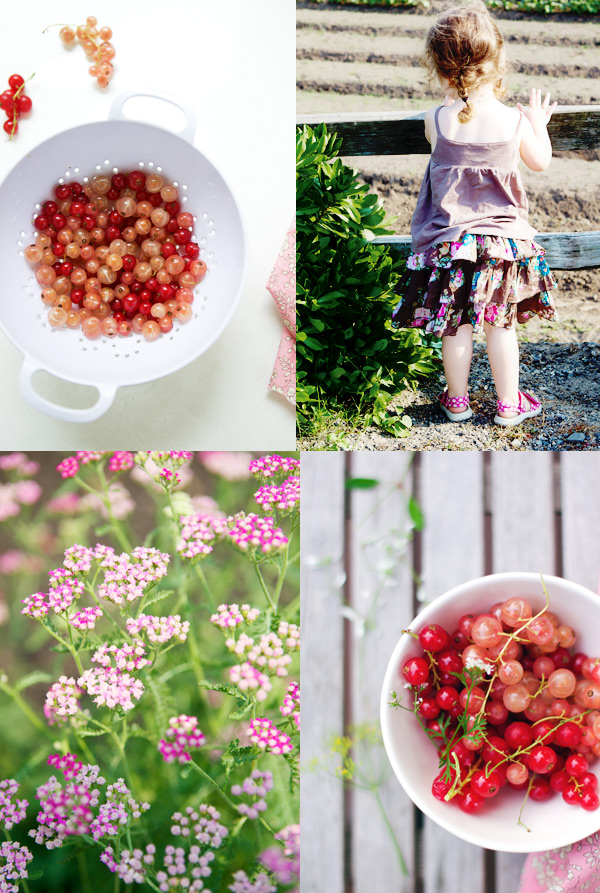 Every one in P.'s family loves crumble. Rightly so. In their company, I've eaten crumbles with rhubarb and strawberries. Some with apple. They taught me to love crumble as much as they do.
I love them for that reason too.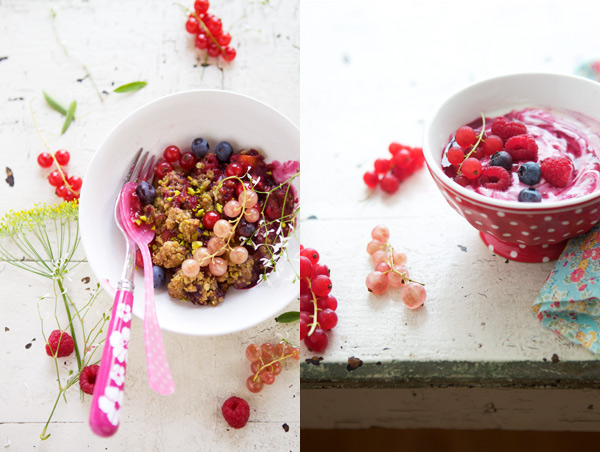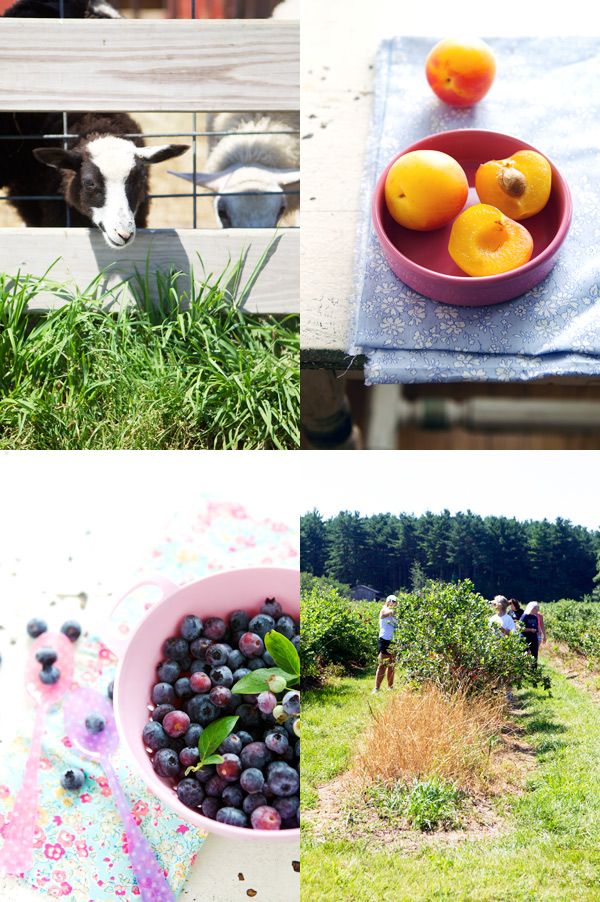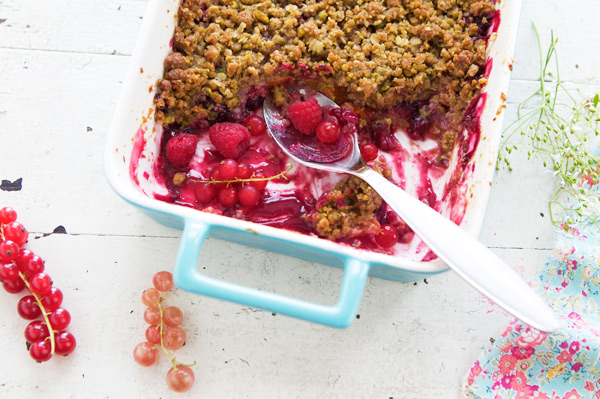 I wanted a crumble with character.
For the fruit, I decided to use juicy apricots, red and white currants, raspberries and blueberries that, I thought, complemented each other really well. For the topping, I chose pistachios and oats and vanilla, and then I tossed in light brown sugar, almond meal, millet and teff flours.
While the crumble finished to cook, making the house smell heavenly, I sat down at the table. Waiting until it was ready.
And thinking.
It looked like the perfect crumble. Flavorful and crispy.
And then I imagined how much I would have loved to share my crumble with every one of P.'s Irish family member. With plain yogurt on the side, just the way I ate mine.
I knew they would have also seriously fallen for that crumble recipe.
Vraiment, aren't you glad I told you about it too?
I used the rest of my blueberries inside a coulis made with red and white currants. Something I enjoyed in fresh muesli in the morning, or mixed in yogurt and fresh fruit. You can not go wrong with that.
And there's also something else.
I am very grateful to the Saveur team for welcoming me in their kitchen when I recently traveled to NYC.
And to Babette from Bakespace for inviting me to speak at Techmunch in Boston. It's always so refreshing to meet people with the same interest in food.
It was fun.
Inspiring.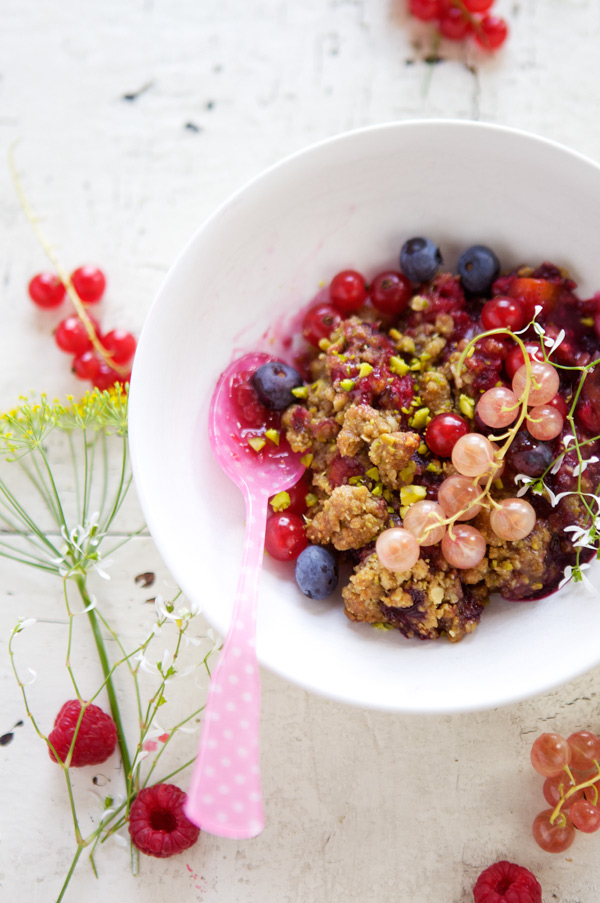 Apricot and berry crumble recipe
Apricot and berry crumble recipe
You need:
For the topping:
3/4 cup (100 g) light muscovado sugar
1/2 cup (70 g) shelled unsalted green pistachios
1/2 cup (60 g) millet flour
1/2 cup (60 g) almond meal
1/4 cup (30 g) teff flour
1/2 cup (50 g) quick cooking rolled oats
1 stick (1/2 cup; 113 g) unsalted butter, diced
1 teaspoon pure vanilla extract or 1 vanilla bean, split open and seeds scraped out

For the fruit:

1/4 cup blond cane sugar
1 tablespoon cornstarch
1 cup (150 g) blueberries
1 cup (150 g) raspberries
1/2 cup (100 g) mixed red and white currants
3 apricots, pitted and finely diced
Steps:
To make the crumble: In a bowl, combine the sugar, flours, almond meal, oats and pistachios and vanilla seeds and rub in the butter until crumbles form. Set aside.
Butter a baking dish and preheat the oven to 375 F.
In another bowl, combine the berries, apricots, cornstarch and sugar. Let rest for 20 minutes.
Pour the fruit inside the dish and cover with the crumble. Bake for 30 minutes, or until the fruit bubbles and the crumble is golden brown in color. Serve lukewarm with plain yogurt or vanilla ice cream on the side.