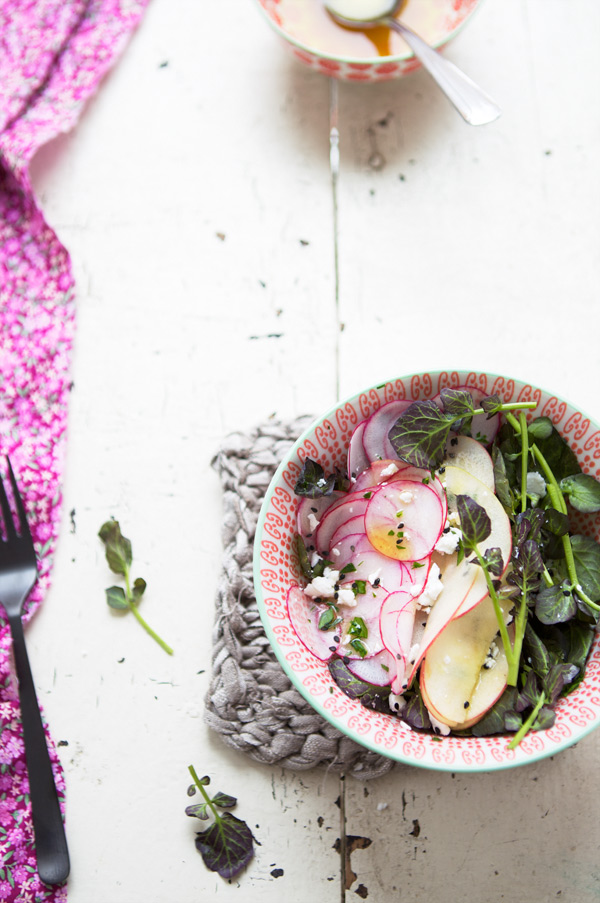 Salade de cresson
"Je ne savais pas ça !" (I didn't know that!) I told my sister-in-law.
We were eating lunch. It happened on a Tuesday in January when my family visited us.
I had cooked wild Alaskan salmon in a light broth flavored with aromas of coconut milk, lemongrass and lime, and I served it with steamed brown rice and green asparagus on the side.
Geneviève and I were talking about the salad. La salade. Food that my brother Benoit and I would fight over at every meal, when we still lived together with my parents. The usual for us.
Benoit obviously loved salad. He was known as the one always finishing the last bit of salad in the bowl. I was too. Only not as determined as he was.
Years later, whenever he and I sit around a table to eat, the same salad debate occurs.
Yes.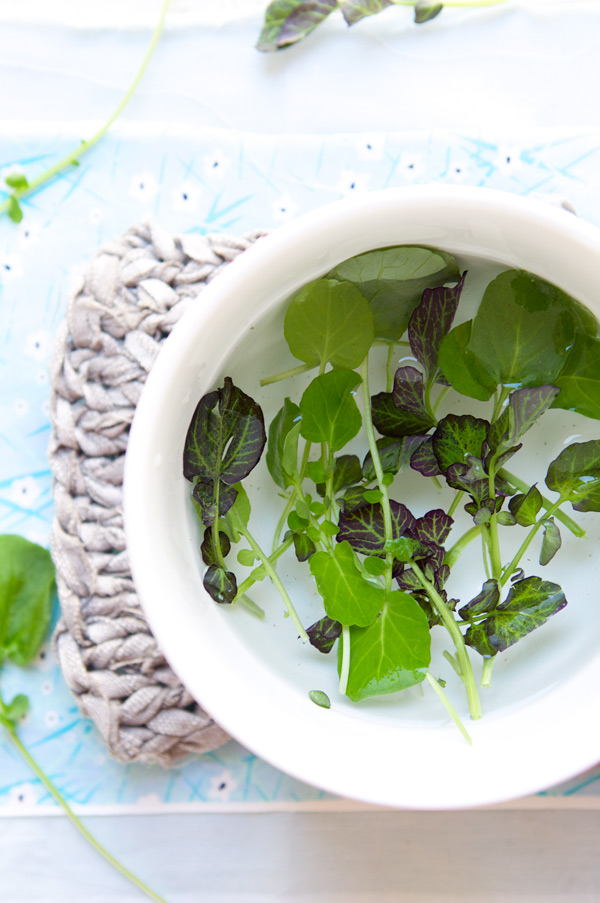 Watercress–Cresson
That Tuesday, it was watercress salad that I had decided to serve with our meal and that prompted Geneviève to exclaim that it was in fact my brother's favorite. I could see that the sight of the salad was making her happy.
"Vraiment?" (Really?) I asked, looking then at my brother who was eating and smiling between each mouthful.
"Oui," she continued. "Au Maroc, on mangeait de la salade de cresson à tous les repas." (When we were in Morocco, we'd eat watercress salad at every meal.) She was referring to the recent trip they had taken to Morocco with her sister and husband, both food people. Like Benoit, which is a thing Lulu took quick notice of. Gladly.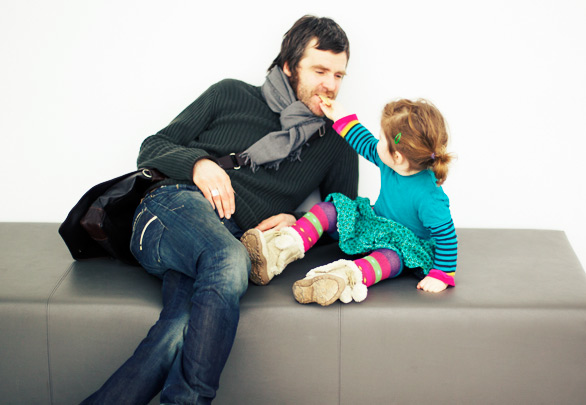 Benoit et Lulu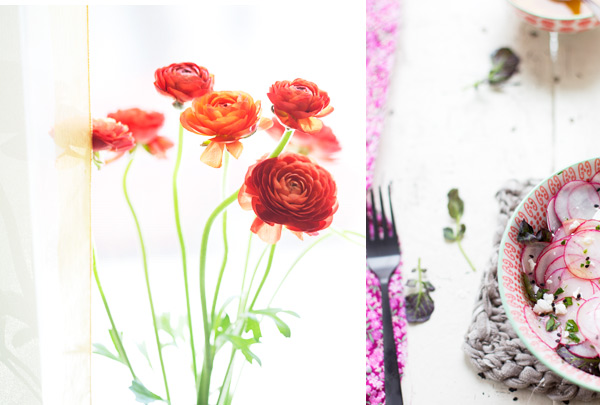 I, too, would have loved to eat watercress salad at every meal if traveling to Morocco.
Or anywhere else.
I imagined the different varieties of watercress, the different shapes, colors and flavors I would be able to find…and eat.
Why not? I thought. Lundi, mardi, mercredi, jeudi….every day of the week.
Naturally, I embraced the idea.
And started eating watercress at every lunch, sometimes dinner too, to accompany dishes of rice, pasta, roasted vegetables, tarts–any foods I prepared.
We loved it.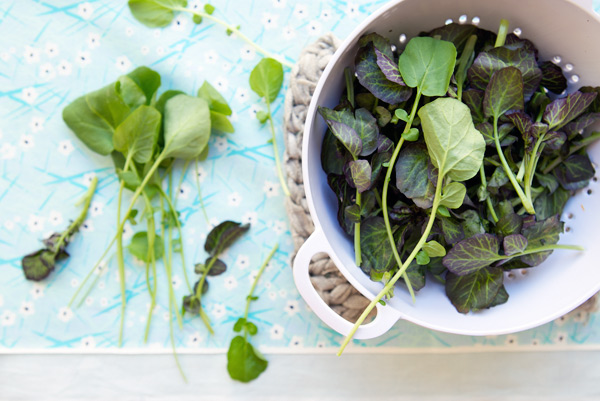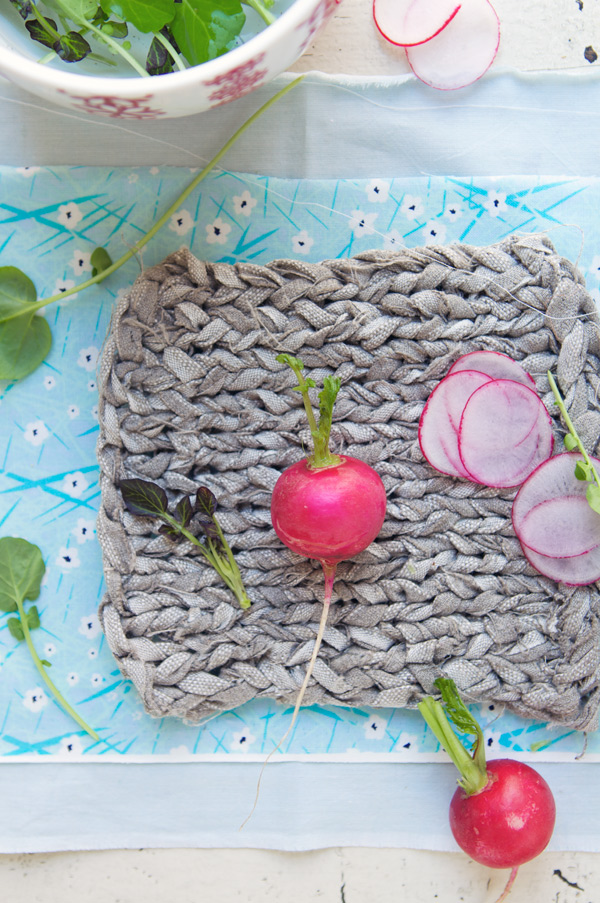 It's the peppery taste of watercress that makes it, I find, irresistible and distinctive. I am happy when the salad is served on its own, or when it is combined to more ingredients; when it is sometimes dressed with just a drizzle of balsamic vinegar and olive oil, or at other times with a mustardy dressing.
This recipe is an example amongst many of how I like to dress watercress: paper-thin slices of radish and apple, crumbles of feta and black sesame seeds–truly a favorite.
Yet another dish, I know well, my brother would fight over for the last piece.
But this time, I kept it to myself.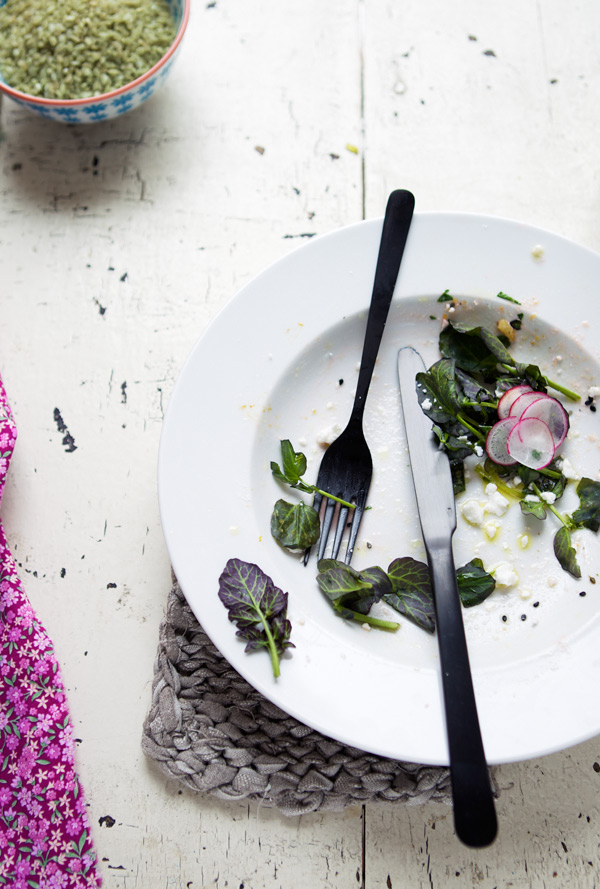 Watercress salad
(For 2 people)
You need:
Dressing:
Sea salt and pepper
Juice of 1/2 lemon
1 teaspoon honey
3 to 4 tablespoons olive oil
Salad:
2 handfuls purple watercress
1/2 small red apple (Gala for me), cored, quartered and finely sliced with a mandoline
3 pink radishes, finely sliced with a mandoline
3 tablespoons feta cheese crumbled
Black sesame seeds, to sprinkle and to taste

Steps:
To prepare the dressing: In a bowl, add the ingredients in this order: sea salt, pepper, lemon juice and honey. Whisk in the oil and emulsify; set aside.
In a large bowl, toss gently the salad ingredients. Add the dressing and toss. Sprinkle with sesame seeds and serve.