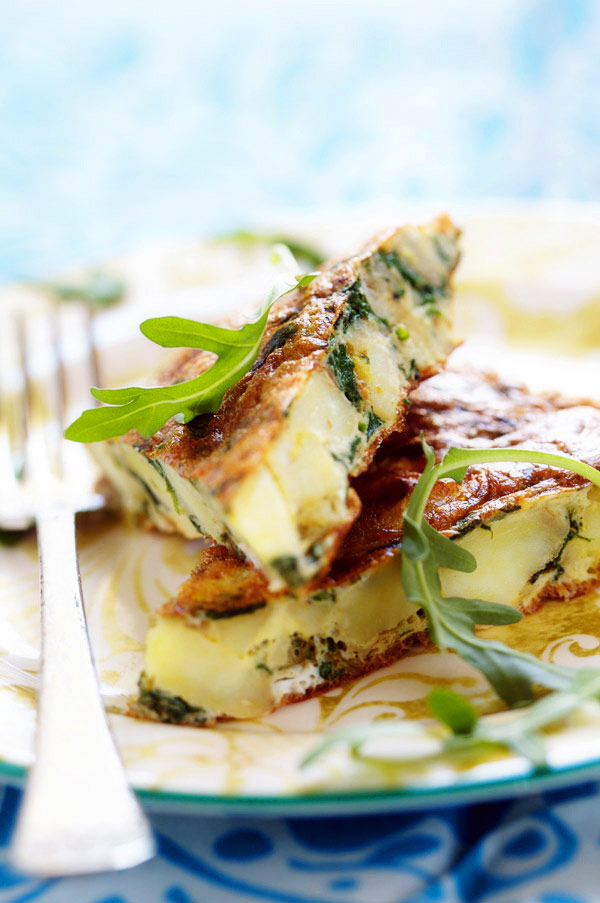 Spanish Tortilla for the Boston Globe
Ok. I am a few days behind. It seems to be happening a lot lately. But better late than not at all. I still have an email to send to all of you who kindly offered to help with the testing of my recipes. I have not forgotten.
In the meantime, since it is fairly quick, I meant to let you know about a fun recipe that I wrote for the Boston Globe Seasons Column last week. Now, I am perhaps not an expert of Spanish cuisine, but I surely enjoy cooking it. Then, who can really resist potatoes, olive oil, eggs — and my addition of spinach and cumin. A Spanish tortilla anyone?
That makes a perfect breakfast, light dinner or lunch idea, and a great picnic for the summer. Oh, I cannot wait to get the picnic basket and blanket out!
The recipe can be found here.