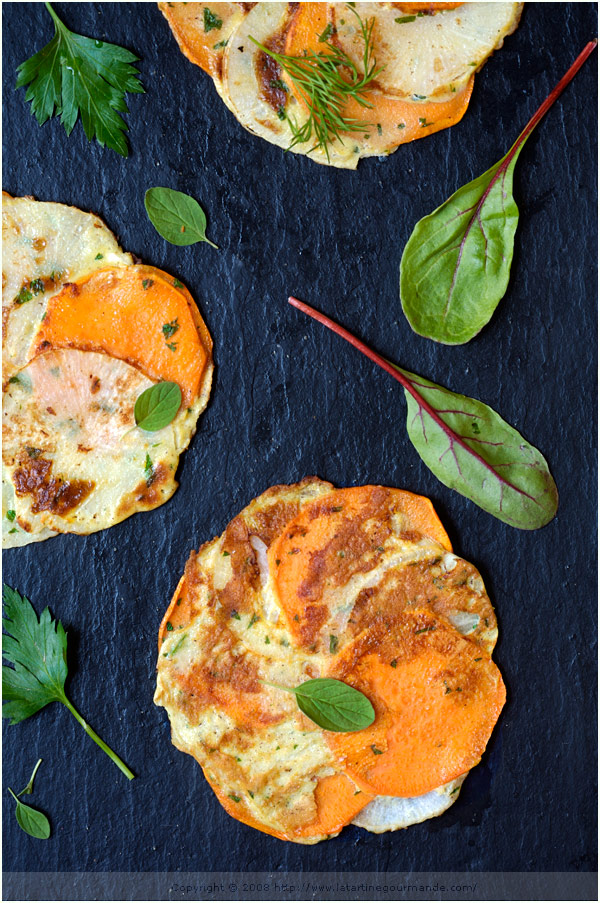 Yam and Turnip Galettes
"I feel trapped inside!" I told P. as I kept looking at the snow come down. I even think that my entire face was stretched by a sulking expression.
"Well, it's a good thing that bébé has decided to stay warm in the oven today!" he replied, laughing.
The snow started Friday night, and has not stopped since then. It's quite lovely to watch as it paints the entire landscape around us in an untouched sparkling white sheet. Yesterday, we managed to walk to the store, to buy some milk. In reality, it was really an excuse to get out. Because I *had* to get out to feel the fresh air brush on my skin and run through my lungs. In fact, as soon as we were out, bundled up as we were in bulky winter jackets, I already felt much better. Quieter too.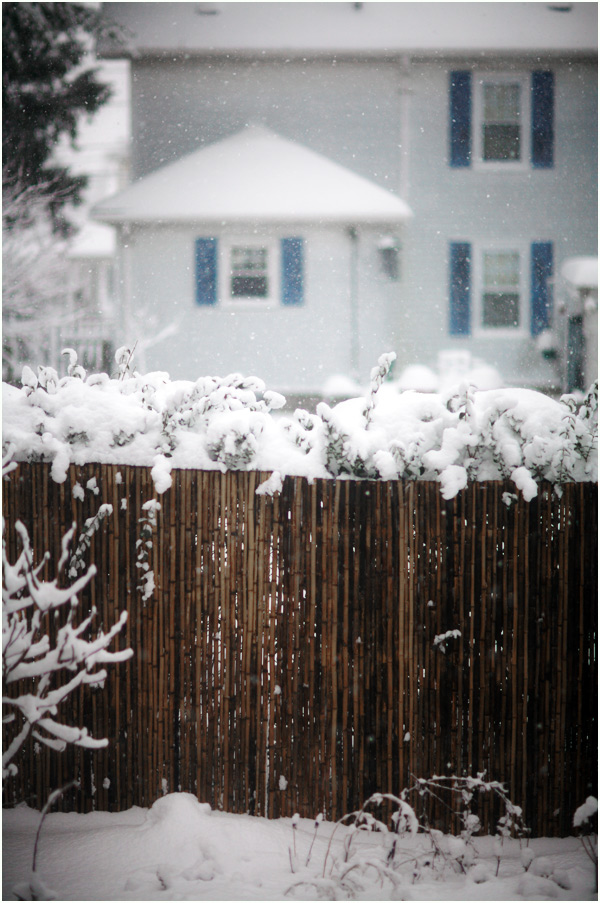 Then today, we had many ambitious plans to do things. Like, for example, do a little bit of Christmas shopping, and even meet friends for dinner. But the weather told us differently. Instead, the weather told us that really, the best we could do was to stay in. And slow down.
So we complied.

We decorated our small Christmas tree while listening to the soundtrack from Pedro Almodóvar's Hable Con Ella movie, because it was just the mood we were in. And then I decided to cook comforting food: like cook a what-I-have-in-the-fridge vegetable soup; fry slices of Spanish chorizo; bake hazelnut and carrot cupcakes — and prepare yam and turnip galettes.
All put together, they made a lovely colorful lunch, one that we enjoyed with a green herb salad on the side.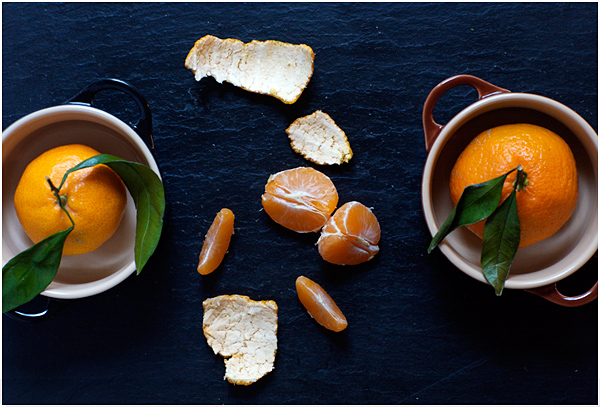 And then, we sat down on the couch for an hour or so, munching away on a few juicy clementines while feeling the peacefulness of the day as the snow kept falling down and down.
Quietly and steadily on this wintry day.
The day of the winter solstice too.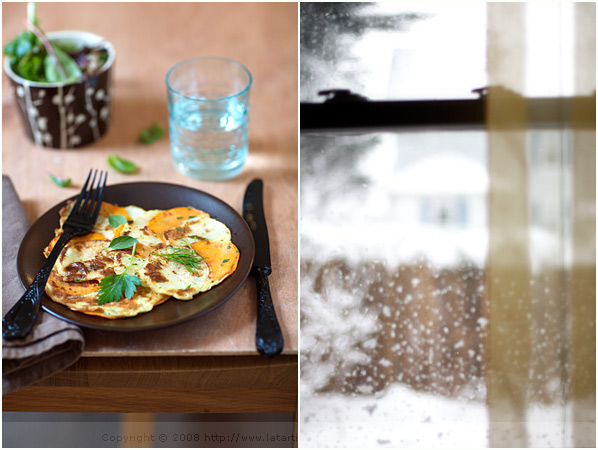 Yam and Turnip Galettes
(For about 10 small galettes)
You need:
1 large yam
2 small purple turnips
2 eggs
4 tablespoons heavy cream
1 tablespoon chopped parsley
Pinch of freshly grated nutmeg
Pinch or ground cumin
Salt and pepper
Olive oil or butter
Steps:
Peel the vegetables. Using a mandoline, slice them very finely.
In a bowl, beat the eggs with the cream. Add the parsley, cumin and nutmeg. Season with salt and pepper.
Melt 1 tablespoon butter (or heat the olive oil) on medium heat in a large frying pan (non-stick is easier). Once it is warm, dip the slices of vegetables in the egg batter, one by one, and start to arrange them in the pan, alternating them in the form of a flower. Press down on each galette with the back of a wide spatula (dipped in cold water to prevent it to stick) to make sure it stays together, and cook for 4 minutes or so. With the spatula, carefully flip the galettes on the other side, and cook for an extra 4 minutes. Enjoy with a large salad for a light vegetarian meal, or as a side dish with meat.
Le coin français
Galettes aux ignames et navets roses
(Pour environ 10 petites galettes)
Ingrédients :
1 gros igname
2 petits navets roses
2 oeufs
4 càs de crème liquide
1 càs de persil haché
Pincée de muscade fraichement râpée
Pincée de cumin en poudre
Sel et poivre
Huile d'olive ou beurre
Etapes :
Pelez les légumes. Utilisez une mandoline pour les découper en rondelles fines.
Dans un bol, battez les oeufs avec la crème. AJoutez le persil, la muscade et le cumin. Assaisonnez de sel et de poivre.
Faites fondre 15 g de beurre (ou faites chauffer l'huile d'olive) dans une grande poêle (à revêtement anti-adhésif, si vous en avez une). Une fois fondu, trempez chaque rondelle de légume dans l'appareil à oeuf. Arrangez les rondelles en rosaces dans la poêle, en les alternant. En utilisant un spatule trempée dans de l'eau froide, pressez sur les galettes pour qu'elles ne se détachent pas. Laissez cuire sur feu moyen pendant 4 minutes, puis retournez la galette délicatement. Poursuivez la cuisson pendant 4 minutes. Dégustez ces galettes avec une belle salade pour un menu léger végétarien, ou en accompagnement d'une viande.