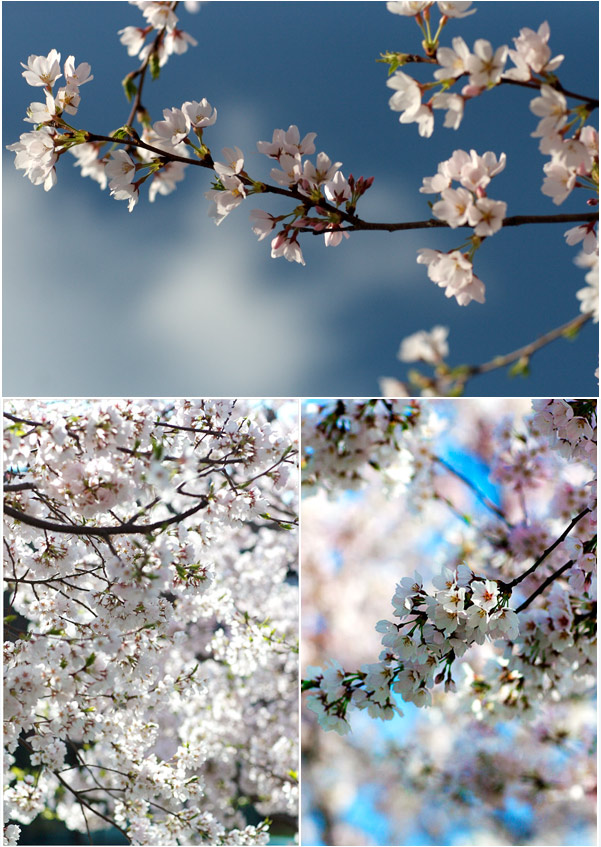 Boston in Spring
The reality is that I took the pictures you see above three weeks ago, the day we left for our trip to Europe — and I am glad I did. I came back Thursday night, tired and jet-lagged, to find back a gray sky with lots of rain. What a change from the summery weather we had in Italy and France! A few days ago, Paris felt like the middle of summer, I swear, and the Lorraine countryside at my parents' felt like a slice of paradise where to rest: I even noticed that I came back tanned, probably from too many hours spent napping in the long chair under the cherry trees!
So perhaps these pictures will help getting over the fact that our weekend here will be wet and much colder.
Now I need to get back on my feet and find the way to the kitchen again. For some natural reason, I am craving green spring vegetables!
And don't ask me why, sushi too!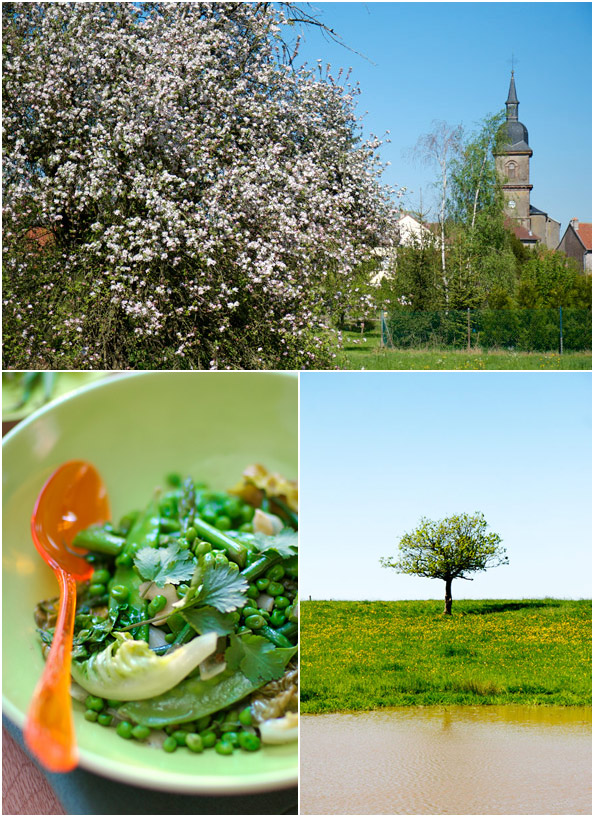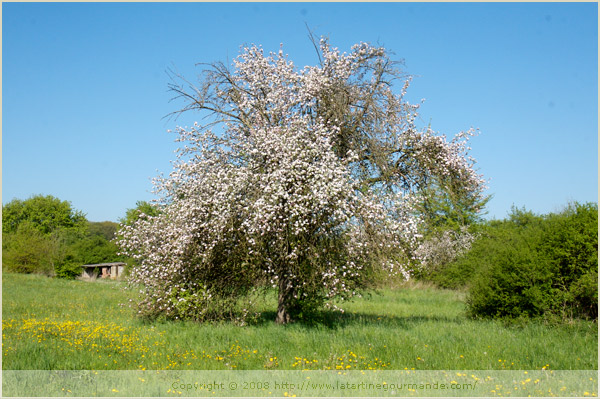 My village in France in spring
Apple Tree at my parents' house in Lorraine