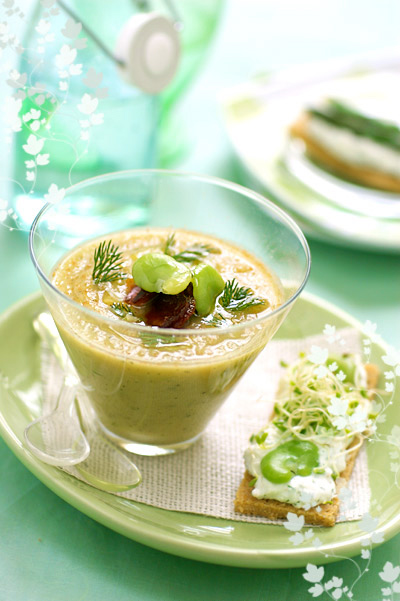 Rutabaga and Avocado Soup, with chorizo
P. woke up with a headache.
"I had too much wine last night," he said looking quite sleepy when he walked into the living room.
A few friends had come for dinner the night before, so this did not really surprise me.
"Did you know that we were going into daylight savings today?" he then added.
No, I didn't. We had in fact both forgotten, and so had our friends.
Sunday thus started quite funnily: noon arrived although we felt it could still only be 10 am, unsettling us for the rest of the day to say the least. With the amount of food I had prepared the previous days, I actually really did not feel like preparing much of anything. But then I knew that we would get hungry later in the day, so I dragged myself into the kitchen and paused for a second to think about easy possibilities.
I would make soup — now you will really think that this is pretty much all we eat, won't you?
But it is true that in cases like this one, all I actually crave for is the simplest foods, when I can taste each ingredient. Soups typically fall into this category.
Since I had purchased a few rutabaga, I decided to use them in my soup.
I think that like parsnip or celeriac, rutabaga is a far too often forgotten vegetable. While many would not know what to do with it, others would also have bad memories of its taste. But like many root vegetables, it has much too offer. Think a tasty vegetable very low in saturated fat and cholesterol, a good source of Thiamin, Vitamin B6, Folate, Calcium, Magnesium and Phosphorus; a very good source of Dietary Fiber, Vitamin C, Potassium and Manganese: wonderful nutrients to give you a boost of energy, a vegetable excellent sauteed, or used to flavor vegetable broths and mixed in soups.
My soup used two fairly large rutabaga roots along with a bunch of fava beans — frozen at this time of year — zucchini, potato and celery branch. I made it with a homemade vegetable broth prepared a few days before, and once the soup was cooked, I mixed in half of an avocado to give it a little creaminess and keep the soft yellow-green color of the soup. Cheerful and scrumptious!
Topped with fried slices of Spanish chorizo, it made an excellent late Sunday lunch for us, leaving plenty more for later in the day if we felt like it.
Take my word, it is the kind of food that does not involve too much thinking, but still feeds healthily well, especially on days when you start on the wrong foot.
After one bowl of soup each, rhubarb and berry crumbles completed our meal.
"Thank God for leftovers," I thought to myself. Always nice when your head is functioning in slow mode.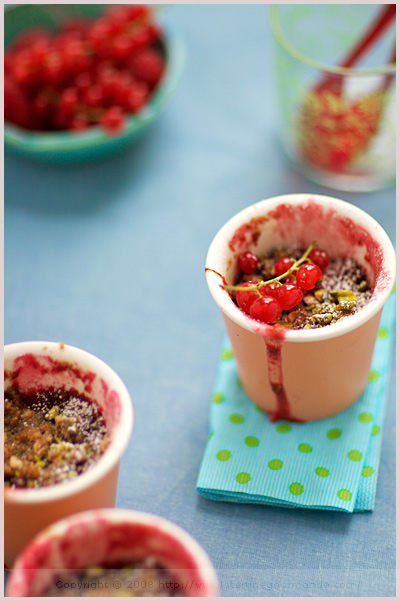 PS: You might have noticed the new design of my blog, which will be complete in a few weeks when I finish a few pages (links and recipe index). Until this is done, bear with me! It might not be perfect for a short while — will it ever be?