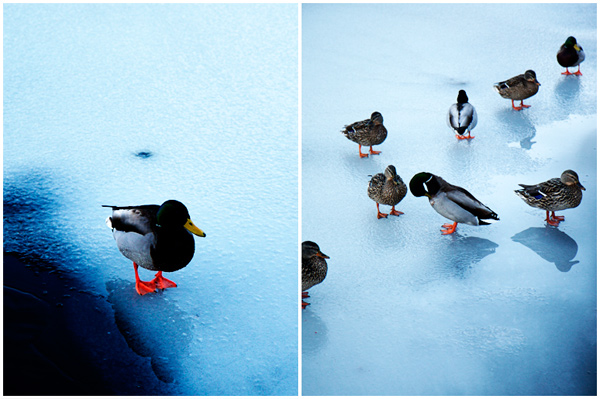 Les canards en hiver
All right, I know I came here today without an exact recipe, but I felt to come anyway. The thing is that I really wanted to share with you a few images I took yesterday at the park during my walk.
The ducks!
They really made me smile when I saw them walk so clumsily on the iced pond. Aren't they cute and touching?
When I returned home after a wake-me-up walk, I enjoyed a bowl of vegetable soup prepared in the morning, with buckwheat and buttermilk blinis which I topped with crème fraîche, smoked salmon and slices of fingerling potato and green apple.
That was a truly delightful lunch.
In short, a pretty good day.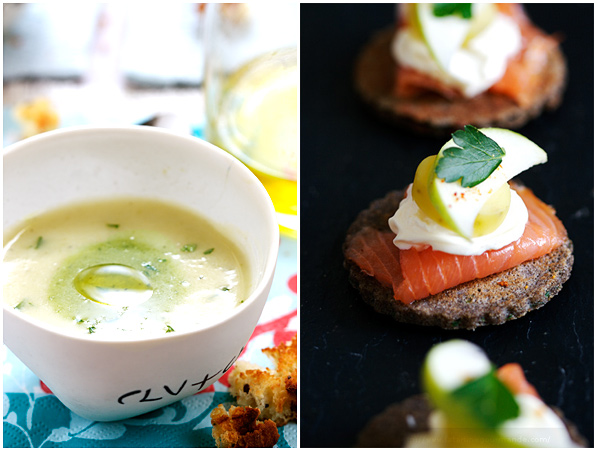 Two Vegetable Soup —
Buckwheat and Buttermilk Blinis with Smoked Salmon, Crème Fraîche, Potato and Green Apple