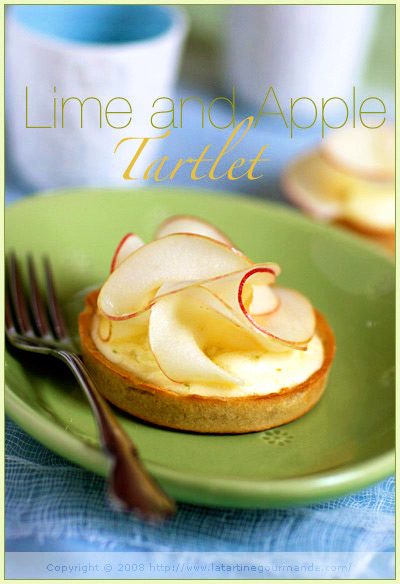 Lime Mousse and Apple Tartlet
I've just come for a few minutes in-between projects to tell you something. After experimenting with flours again, white rice with quinoa and cornstarch combined this time, I've created an amazingly good sweet crust — gluten-free. I am so excited that I had to stop by and tell someone else — you — beside P. who gets to know everything anyway! I feel like a scientist who has just discovered something totally incredible!
And while I have lime mousse leftover from another baking project, and lovely Pink Lady apples, I thought "Et pourquoi pas des tartelettes à la mousse au citron vert" ?
Why not lime mousse tartlets?
I know what we are having for dessert tonight!