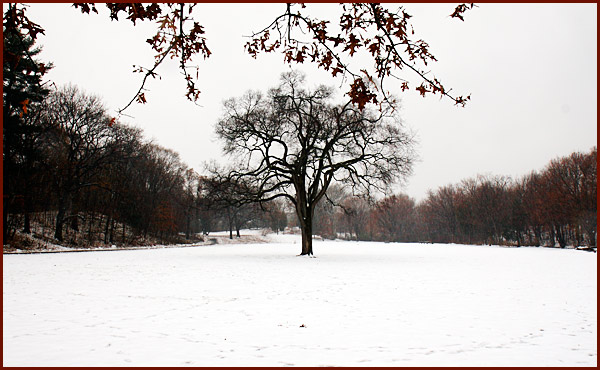 Le parc, en hiver
Only two short weeks before we pack up to leave for France, Ireland and Copenhagen, to spend Christmas with P.'s and my families. And so many things that I still have to do. Are you feeling as overwhelmed as I am, trying to have everything done within ten days?
I will be glad when we are on the plane, and let it all happen. Thinking, and planning are consuming!
Well, all this to let you know that I have many recipes ready, that I wish to share.
Si, si !
But I am really lacking the time to write.
Tomorrow, I hope to give you one recipe. There will be a bûche de Noël too. We ate one last week with friends. I will tell you now. It has chocolate, and coconut.
So we have a date together, don't we? I even hear that it is supposed to snow a lot tomorrow. Another good reason to do some more baking.