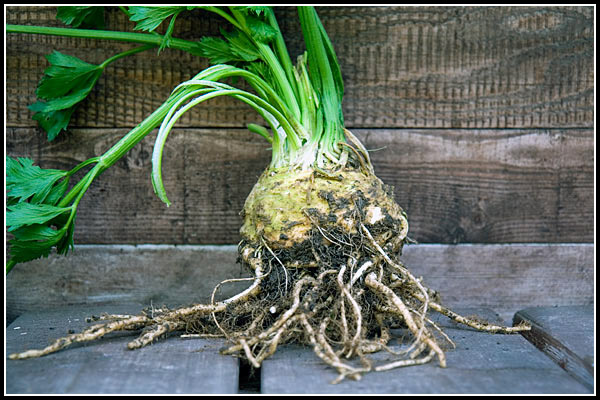 Beautiful Celeriac
I think that if I had been told that my brother's celeriac would be in an American newspaper one day, I would have looked back and laughed really hard. But eh, things happen, and this makes me smile, because it is in the news!
I am delighted to have been given the opportunity to now regularly contribute to the Boston Globe's Seasons Column, and my first article is about celeriac. A vegetable that I simply love to eat and prepare, cooked or raw.
The article is entitled An Underrated Vegetable, and there is a gratin recipe too, using celeriac, parsnip and potato.
Voilà ! I hope that you enjoy it. I am also dedicating this article to my family in France, because they inspired me to write about this wonderful vegetable that they are so lucky to grow!