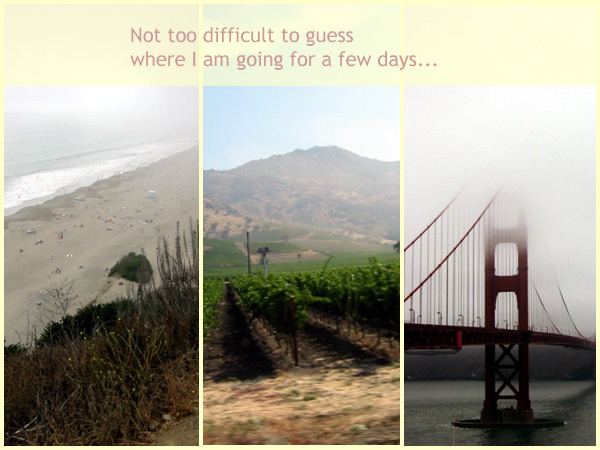 Snapshots taken from one of our trips, September 2003
Perhaps I should think about packing a nice lunch with me, non ? You would too, wouldn't you?
I had never cooked with Amaranth leaves before — thank god for the Asian guy at the farmer's market, he always has the most exotic and intriguing vegetables. When I saw this plant's beautiful vivid green and dark red colors, I could not help but rush to buy them — I bought baby amaranth leaves — even if really, at the time I did not know what I was going to do with them. I just had to have them first, and then I would think.
"Use them in stir-fries or soups," he mumbled when I asked him how I should cook them.
I could have followed his advice and prepare a stir-fry, or a soup.
But instead, I thought about a savory tart.
I combined them to red and yellow beets for taste and color, and baked the tart with an olive oil savory crust. So yes, needless to say that this recipe is for beet-lovers only — or perhaps I should say girls who like pink — unless you change your mind.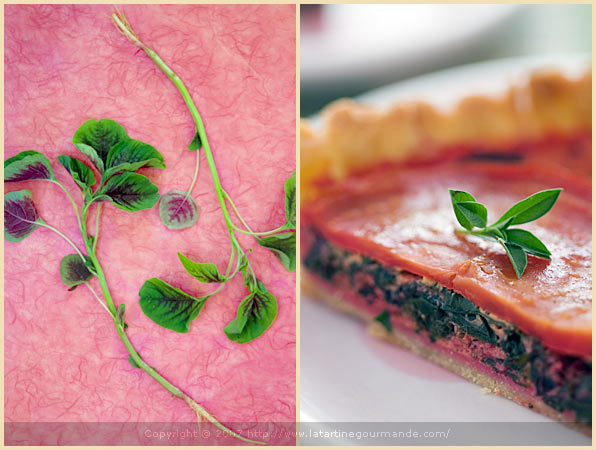 Baby Amaranth Leaves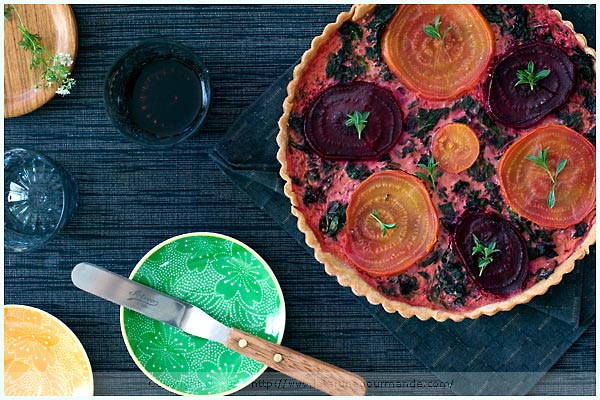 Beet and Amaranth Leaves Tart
In an Olive Oil Crust
Of course, I hope to bring back lots of good stories, and pictures.
And now I should really think about packing…
A bientôt ! Cook and eat well.