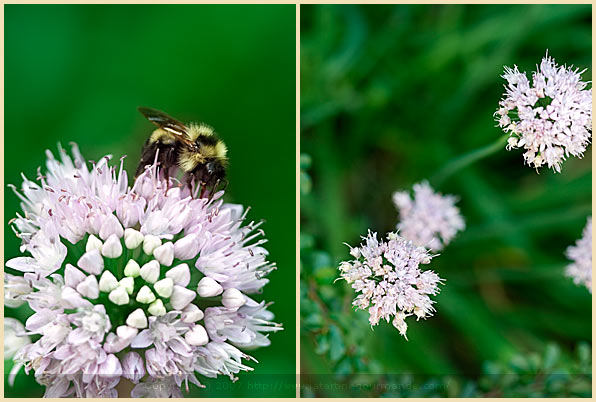 Busy Bee that I am!
And so is she! (yes, in French, a bee is always a "she", even if P. always call them "he") Language is funny, isn't it?
So even if I do not have as much time to blog these days, I still wanted to share the work of a busy bee that I found in our small garden. I am a bit upset actually, because she ate all of my garlic chive flowers! La grosse gourmande !
Luckily, it is a good thing that I like honey!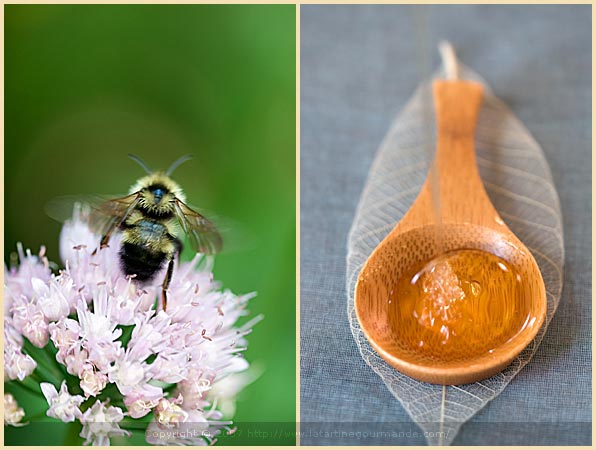 Do you?
Have a nice weekend, everyone. And happy cooking, if you are in the kitchen!